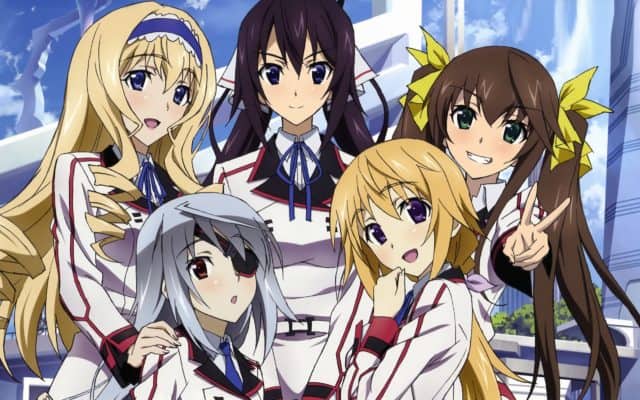 If you're a fan of anime then you likely know about Infinite Stratus. It's a show that gained popularity in Japan and then, without fail, became popular in America as well. The premise focuses upon a new technology called IS (Infinite Stratos) which is an exoskeleton so powerful that possessing it would cause a nation to become entirely too powerful, thereby destabilizing the world powers and granting untold authority to whoever possessed it. This is remedied by the Alaska Treaty, which states that not only will the IS never be used for military purposes, but that knowledge of the technology and how to use it would be scattered among all nations in equal measure. The only real trick of this is that IS can only be operated by women. This means that there is a massive power shift between men and women, which puts females largely in charge in this world and creates a rather interesting dynamic. Ten years after the IS are created the world is at peace more or less, and a male student is discovered that can operate the IS systems. He's the first and only male that can do this and as a result he becomes a very interesting character among those that are in charge.
There are a few reasons why people might want a reboot, and here they are.
It promotes a very big change in the way society is run.
Anyone denying that the current patriarchy still has the same level of power and influence over the lives so many as it has for so long needs to open their eyes a bit wider. IS has definitely taken society in a new direction that seems to indicate that putting women in charge will promote peace and prosperity on a level that mankind has not seen before. But one thing they don't seem to envision is the fight that the patriarchy will put up in order to keep the status quo. Equality for everyone in a manner that is truly amicable is something that people have been pushing for decades now, but the realization of why it has never happened is kind of depressing. Putting women in charge doesn't seem like a bad idea unless the sins of the past are revisited upon every last male on the planet. Should it become a fair and ordered society then maybe it would be for the better, but human nature is not simply confined to men. While there would be many positives to take from such a society there would also be negatives to be dealt with. Perhaps in a reboot the struggle could be seen along with the new order that promises such peace.
The story is interesting enough to develop even further than it has been.
The idea of a suit powerful enough to unbalance how the nations of the world deal with one another is an interesting one and deserves another look that might be better served by going more into depth with the suit and just how the main characters are able to operate them. Plus the roles of men and women shifting to allow women to essentially take over society is kind of intriguing as well. There are no doubt those that would look askance at this and wonder just what someone was thinking when they thought up the idea, but being a little more open-minded is a good thing since it can keep people more in tune with the idea of change and what it might mean for society as we continue to grow and expand.
The rise of women in society is still a very hot topic.
Women have been pushing harder and harder for their place in the world and have been doing it for some time. There have been arguments galore, protests, demonstrations, and much more so that they could finally stand on equal ground with men. This show however seems to indicate that if they were given the power to run the various nations of the world then there might be a lot more that can be accomplished and things might fall into line a little better. It's a little hard to admit but there might be some very positive notes that society could take from this show regarding how women are seen and what kind of authority they have over others.
Infinite Stratos has been ongoing since 2009 and has been changing as it needs to since then. Perhaps though a reboot would be a good chance to stay with the times and to consider just a few changes that might up the popularity of the show a bit and get the attention of more viewers. Those that love anime and possibly already know about the show might agree that changing the format and the story is not necessary. But a reboot could at least give the show an update that it might need.