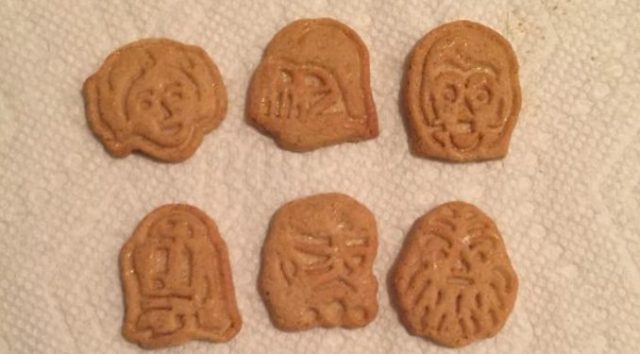 You might think this is a sarcastic piece of advice but I swear to God I'm being serious. If you're a real collector out there then I would highly suggest snatching up as many as these Star Wars themed graham crackers as you can. Nabisco and Disney have teamed up to release these Honey Main graham crackers with not only Star Wars themed crackers but also some spiffy looking boxes. I realized this when the wife came home with the kids from the supermarket.
If you keep these boxes, lock them up airtight and don't open the box, I can all but guarantee you in 20-30 years these things could go on Ebay for at least $500. The sucky part is that like any other collectible you can't open the box. Still though, return on investments don't get better than this.
Trust me. Head to your local grocery store and snatch these up.