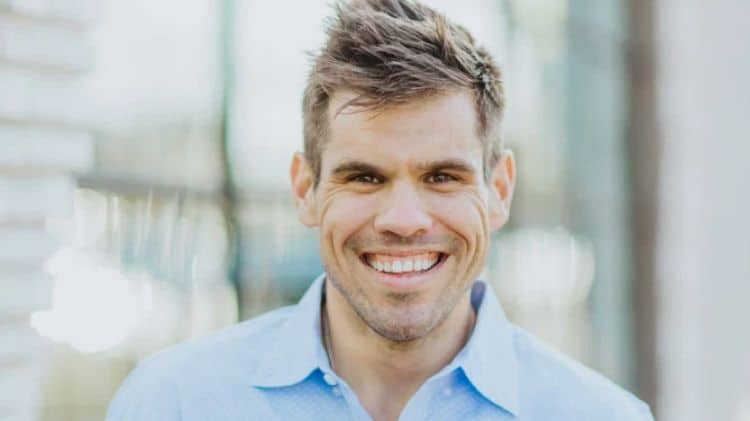 Hunter Montgomery has been ready to settle down for a while now, but he probably never imagined that his quest for love would eventually bring him to reality. As a contestant on season 17 of The Bachelorette, Hunter is looking forward to getting to know Katie Thurston, and his ultimate goal is to be the man she ends up with at the end. He's going to have to work pretty hard to stand out among the rest of the contestants, but he's more than ready for the job. Hunter is ready to lay it all on the line if it means that he gets a chance with the woman of his dreams, and viewers are excited to follow along with his journey. Keep reading to learn 10 things you didn't know about Hunter Montgomery.
1. He's Passionate About Mental Health Awareness
Most people are aware that mental health is an important topic, but it's still one that lots of people aren't comfortable discussing. Hunter wants to do his part to help remove the stigma surrounding mental health and he is a strong advocate for people doing what they need to do to take care of themselves.
2. He Has A Pet Bird
People who have pets are usually broken into two groups: dog people and cat people. Hunter, however, is on a completely different team entirely. His bio on the ABC website says that he has a pet parakeet named Zazu, named after the red-billed hornbill in The Lion King.
3. He's A Dad
It's very uncommon for a single father to be a contestant on The Bachelorette, but Hunter is proud to represent. Katie will likely be impressed by the fact that Hunter is a great dad, however, him having kids may also work against him depending on what she's ultimately looking for.
4. He Has A Romantic Side
Some people are scared to show their romantic side, but not Hunter. He's all for a little romance and he's not shy about doing what it takes to put a smile on his lady's face. Whether it's making a thoughtful mixtape or writing a sweet love letter, Hunter is going to go all out.
5. He Likes To People Watch
If you've ever been out in a crowded place, you've probably caught yourself looking at people as they go by. Hunter certainly has. His bio says that people-watching is one of his favorite thing to do. On the surface, it may sound boring, but people watching can actually be a pretty fun thing to do.
6. He Loves To Stay Active
Hunter probably has a lot on his plate as a full-time dad, still, that doesn't stop him from finding time to take care of himself. He's really passionate about working out and he makes it a point to include exercise in his routine. Not only does it benefit his body, but it's also great for his mind.
7. He's On TikTok
Even though Hunter isn't a member of Gen Z, he hasn't let that stop him from having some fun on TikTok. In fact, he's actually found a good amount of success on the platform. He currently has more than 63,000 followers and his content has gotten over 305,000 likes.
8. He Enjoys Spending Time Outdoors
Hunter lives in Texas which is a state known for having plenty of natural beauty. It's only right that Hunter takes advantage of it. He is an outdoors kind of guy. When the weather is nice, you can usually find him outside making the most of it. He loves to do things like play golf, fish, and hunt.
9. He's Struggled With Addiction
Things in Hunter's life haven't always been easy and he isn't afraid to admit it. In an Instagram post celebrating 10 years of sobriety, Hunter said, "10 years ago, I was in a hopeless state of mind, and I was trapped in a prison of fear, selfishness, resentment, and dishonesty. I woke up every day to a constant struggle and fight against my own existence. I was nauseated at every aspect of myself. But one day, I was finally beaten into a state of willingness, and I decided that I was ready to start living."
10. He's A Software Engineer
Now that Hunter is sober and living healthy, he's seen his life come together in lots of great ways. One of which has been his career. He works as a software engineer for a company in Houston called Workday. According to his LinkedIn profile, he has been working there for a little more than a year and a half.
Tell us what's wrong with this post? How could we improve it? :)
Let us improve this post!