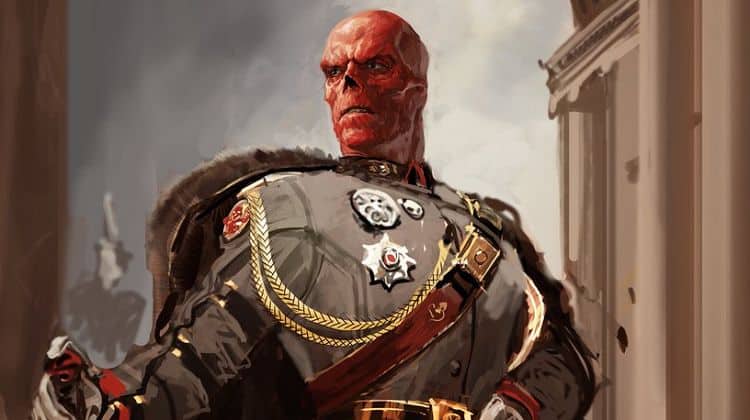 It always tends to come down to money and how much or how little is being handed out, doesn't it? On one hand actors such as Hugo Weaving that have been in the game for a while do need to get paid and like anyone that's been around for a while and is good at their job the pay needs to be commensurate with their talent and skill. But it sounds as though the money just wasn't there when he was set to come back to the MCU as the infamous Red Skull, and he had to simply part ways with the whole thing. It's true that actors have agents to handle these things and are kept appraised of the offers they're being given and what it could mean for their career, but in this case it doesn't sound as though Marvel was willing to budge as the slice of the pie that Hugo was initially promised kept getting smaller and smaller until it was less than he'd been given for his part in the first Captain America movie. Really the fact that he would have had more of a cameo in Infinity War and Endgame does argue for the idea of being paid less, but he wasn't willing to take that loss and a lot of people don't really blame him. Hugo had this to say per Christian Bone of We Got This Covered:
"Oh, yeah. I loved playing that character Red Skull — it was a lot of fun. We were all obliged to sign up for three pictures: I was thinking [Red Skull] probably wouldn't come back in Captain America but he may well come back as a villain in The Avengers. By then, they'd pushed back on the contracts that we agreed on and so the money they offered me for The Avengers was much less than I got for the very first one, and this was for two films. And the promise when we first signed the contracts was that the money would grow each time. They said: 'It's just a voice job, it's not a big deal.' I actually found negotiating with them through my agent impossible. And I didn't really wanna do it that much. But I would have done it."
So really Hugo did enjoy his time on the set, as that was never the issue. It's the fact that the Russo's and his agent couldn't reach a compromise that would work for everyone involved, which stymied and then cancelled his interest in the whole thing it sounds like. That's kind of a loss for the MCU really since the person that stood in as the Red Skull did just fine and might be the go-to individual should any more instances call for the infamous villain to show up. But Hugo Weaving is someone that is perfect to play the bad guy or the really stern good guy since he's got a look and a bearing that simply states that he's all business and isn't going to be the happy go lucky character that some of the others around him have been throughout many movies. Even in The Matrix he was a perfect villain since his deadpan delivery and eventual breakdown throughout the movie proved that he has a great deal of range and is skilled enough that he can become a soulless character that can easily snuff out all those in front of him if need be. Agent Smith was one of his best roles of all time really since it allowed him to go full psycho without having to show as much emotional range for much of the movie. As Red Skull he had to show much more emotion, but it was still great since there aren't a lot of people that could make such a part work. Plus, when you factor in the idea that Red Skull could go toe to toe with Captain America it was find of like watching a Smith vs. Neo for the MCU, a little at least.
It doesn't sound as though Hugo will be coming back to the MCU any time soon and it even sounds as though he won't be headed back to The Matrix 4 as Alex Heigl of the New York Post has stated, so what he's going to do is kind of in question at the moment, but it's easy to assume that he'll be seen in something within the next year or so since he's too good of an actor to just be left sitting on his butt for long. It's too bad that we probably won't see him as Red Skull again since he nailed the part without that much effort and had the perfect amount of arrogance and evil to him when he took on the mantle. But at least we got to see him in one movie, and it's bound to remain a good memory.