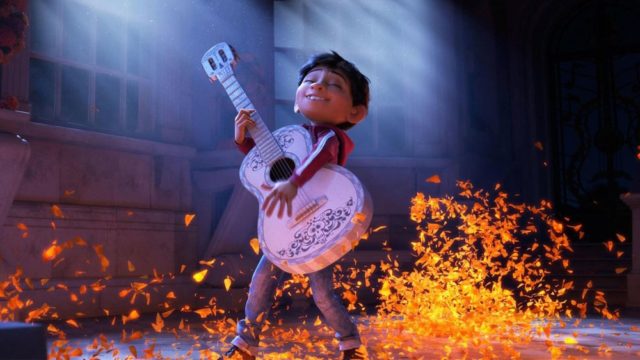 "Coco" is a big hit and since its showing, it has only picked up momentum. Kids are crazy about the licensed merchandise and it's also a popular theme for birthday parties. If you have a youngster who is a big time fan, and he or she has a birthday coming up then we have a novel idea that may just make you a star mom or grandma. Dads can get in on it too. Why not make a Coco themed cake? It's really easy and anyone can do it. Make it even more fun and bring the whole family in on it. Here is how it's done.
Gather the equipment you'll need
You can either pick up a cardboard cake board to support the weight of your cake or make one yourself using stiff cardboard. You'll also need a pastry/piping bag for the frosting and decorations, that comes with a coupler and tips for making decorations. Aside from this, you'll just need a large mixing bowl, mixer, measuring cups and spoons, an oven and the ingredients which are listed below.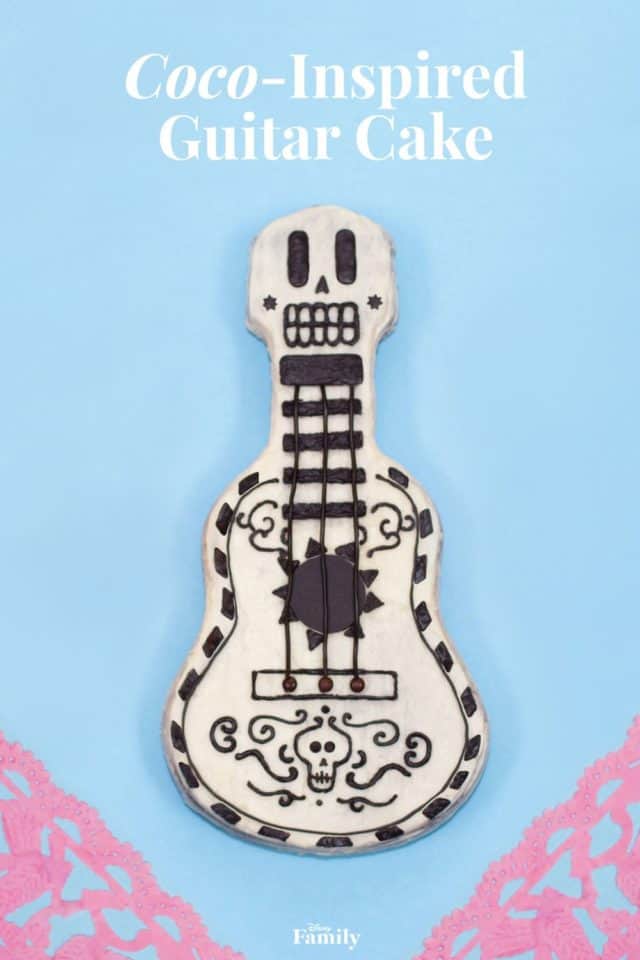 Cake:
Ingredients:
1-3/4 c. sugar
1 tsp salt
2 eggs
2 tsp baking soda
1 tsp baking powder
3/4 c cocoa
1-1/2 tsp vanilla extract
1-3/4 c flour
1 c hot water
1 c buttermilk
1/2 c coconut oil
Buttercream Frosting
2 sticks butter (1 cup) softened
2-3 tbsp milk
3 or 4 c confectioners (powdered) sugar
Pinch of salt
Decorations:
Mini chocolate candies
Black candy melts
Black licorice strings
You'll also need a 2 inch circular cookie cutter
Directions:
Preheat the oven to 350 degrees F.
Using a large bowl, combine flour, salt, baking powder, baking soda, sugar and cocoa and mix together.
In a separate large mixing bowl, combine buttermilk, vanilla, eggs and coconut oil and beat until well blended.
Mix dry ingredients in with the egg mixture and stir until all ingredients are well-combined. Addhot water and stir until blended together.
Prepare cake pan. It's easiest to use a guitar shaped pan, but if you decide to go another route, you can use a 13 x 9 inch rectangular pan and cut the neck and head from a second cake by doubling the batch and baking a second one. Grease the pan or spray, covering sides and bottom of pan. Pour into pan and bake for 21-26 minutes. If a toothpick inserted into the center of the cake comes out clean, it is done.
Allow the cake to cool. While this is happening, you can make the frosting.
Frosting"
In a mixing bowl, begin with the softened butter and turn on the mixer wit a paddle attachment to cream the butter. Continue until it is smooth with no lumps. Add 1/2 cup of the confectioners sugar at a time, beating until smooth after each addition, until it has all been added. Add a pinch of salt and vanilla and combine until well blended. Next, add the milk until the frosting reaches the desired thickness.
Frost the cake
When the cake is completely cooled. If you're not using a guitar shaped pan, you will have doubled the cake and baked a second rectangular cake for the neck and head. If this is the case, cut the neck and head and place on the cake board, positioning it in the center so it lines up perfectly. Pipe frosting over the seam and gently spread, then work your way out frosting the entire guitar shaped cake.
Use a picture of the guitar from the movie "Coco as a reference for the designs. Trace all these onto a piece of parchment paper and set aside. Melt candy melts in a microwave safe bowl until completely melted. Check every 10 seconds until completed. Put in piping bag and following the designs on the picture, draw the center hole onto the guitar in the template you've made on the parchment paper. Next, make the other decorations. Allow to stand on the parchment until they are completely dried and set u so you can safely remove them. When ready, place on the cake. Use the black licorice as the strings that run from the top of the neck down to below the center hold. The mini candies are used to make the dots for the pins on the bridge that hold the strings in place.
Tell us what's wrong with this post? How could we improve it? :)
Let us improve this post!