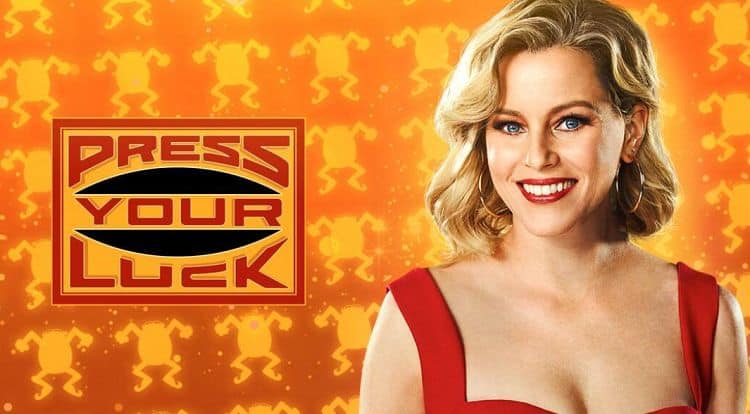 Game shows have been popular in the United States for decades. There's just something about intense competition that viewers seem to love. In 2019, ABC decided to add a new game show to its lineup by rebooting the popular 1980s game show, Press Your Luck. Hosted by Elizabeth Banks, Press Your Luck is the type of game show that appeals to people of all ages. While it may not be the most popular game show on TV, it's still managed to bring in a solid audience. Although watching Press Your Luck at home is great, there are a lot of people who would love to actually be on the show. The good news is that it's a very real possibility. Keep reading to get more information on how to get on the show Press Your Luck.
How Press Your Luck Works
One of the best things about reviving an old game show is that things need to be changed very rarely. For the most part, game shows are timeless. The magic to making it work is simply finding the perfect host and perhaps updating the prize money. With that being said, the new version of Press Your Luck works the same way as the original version that debuted in 1983. Each episode begins with a trivia round. During this round, all three contestants are asked the same three questions (there were four questions asked in the original game) and the first person to hit the buzzer gets the opportunity to answer. A correct answer earns three spins on the show's "Big Board". Most of the spaces on the board have a dollar amount that represents how much a contestant will earn if they land on the space. However, there are also "Whammy" spaces that cause a contestant's score to go back to zero. Contestants will essentially be risking it all each time they take a spin on the big board which is where the phrase "press your luck" comes into play. As with most other game shows, the overall objective is to win as much money as possible. The person who wins the main part of the contest moves on to a bonus round where they could win up to $1 million.
How To Become A Contestant
Signing up for a game show may seem difficult, but in reality, the process is usually pretty straightforward. However, there are usually a few requirements people must meet in order to be considered. Those who are interested in applying to compete on Press Your Luck must be 21 years old and legal residents of the United States. If you can check those two boxes, you can head over to the show's website and fill out the online application. The form has a total of 36 areas that need to be filled out. From what we can tell, there is no option to save the form so you'll need to complete the whole thing in one sitting. That said, the show is asking for some pretty basic information. In addition to needing typical information like your name and address, the application also asks if you're the kind of person who enjoys taking risks and what you plan to do with your prize money should you win any. Applicants will also be required to upload a photo of themselves. They are "highly" encouraged to upload a video as well although this is not mandatory.
How Long Does It Take To Hear Back After Applying?
We weren't able to find any information on how long the casting process takes. However, since the show is probably flooded with applications, there's a good chance that people only hear back if producers decide to move forward with them. If you're not chosen, there doesn't seem to be any rule that prevents you from applying for another season.
The Future Of Press Your Luck
At the moment, Press Your Luck hasn't been renewed for a fourth season, but there are lots of people who are hoping that the show hasn't been canceled. That said, the further we go without hearing an official announcement makes us a little nervous about the show's future. The reality is that game shows are a very competitive industry. Each year, it seems like there are several game shows that come and go, and Press Your Luck might be one of the latest ones to hit the chopping block. Since the original run of Press Your Luck only aired for three seasons, it would be pretty ironic if the new iteration met the same fate.
Tell us what's wrong with this post? How could we improve it? :)
Let us improve this post!