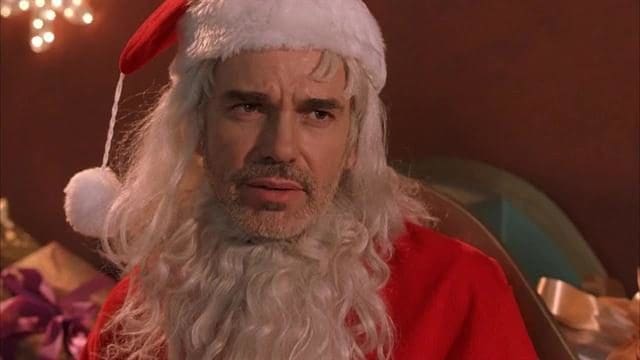 With Christmas just a few short weeks away, the spirit of the season is alive and well. Major cable networks are showing a variety of holiday themed movies and we're even privileged to see some of the old favorite classics. This is the perfect time to look at the movies that featured the jolly old elf as the main character. Here are the top five Santa performances in movies of all time. Whether you believe in Santa Claus or not, he's made some impressive appearances in film and here are some of the best.
Edmund Gwenn "Miracle on 34th Street
The most memorable Santa Claus in the history of American cinema is Edmund Gwenn as he delivered a moving performance as Kris Kringle in the original "Miracle on 34th Street," which has been remade into a more modern version in recent years. It's hard to beat the 1947 film that stars the English actor who won an Oscar for his performance that starred famed actress Maureen O'Hara. This may have made even the adults start believing in Santa.
Tim Allen in "The Santa Clause"
We find out in this movie that Santa Claus is mortal and it is Tim Allen's character that accidentally kills him off. He's obliged to fill the vacancy that he's created and it's hilarious entertainment to watch Allen make the transformation from a svelte business professional to a heavy set guy with rosy cheeks and a belly that jiggles like a bowl full of jelly. He delivers an excellent performance that is complete with the humor that he's so well known for and some very touching moments that helped to make the film a great success in the family movie class. At least now we know how a new Santa is chosen when the old one dies.
https://www.youtube.com/watch?v=yOLHhjMH3zY
Billy Bob Thornton in "Bad Santa"
This movie is an acquired taste and while it's not everyone's cup of tea, there are plenty of viewers who were happy to give it high ratings. Thornton portrays a really "bad" Santa who works at a local mall during the Christmas season. He puts his own spin on Kris Kringle as a hard drinking, womanizing, foul mouthed safe cracker who is out to pull another heist. Miraculously, he's given a second chance to show that people can change when a young boy enters his life. As it turns out, this hard living, drunken Santa who has one foot in the gutter is capable about really caring about someone other than himself. The love of a child and a good woman help him to take a turn for the better after he's hit rock bottom.
https://www.youtube.com/watch?v=cpybGF13A7c
David Huddleston in "Santa Claus: The Movie"
We had to follow Thornton's rendition of Santa Claus with a more traditional approach that was taken by actor David Huddleston. In this film, we discover how Saint Nick came to be known as Santa Calus. if you want to get the right story, then this is the movie to have the kids watch at Christmas time.
Mickey Rooney and Keenan Wynn in "Santa Claus is Coming To Town"
This is an old favorite animated version that tells the story of a young Kris Kringle. Here we learn the whole story of how Kris got his start and how he came to be known as Santa Claus. Mickey Rooney is the voice of the young Kringle and Keenan Wynn is the voice of the older Santa.
Tell us what's wrong with this post? How could we improve it? :)
Let us improve this post!