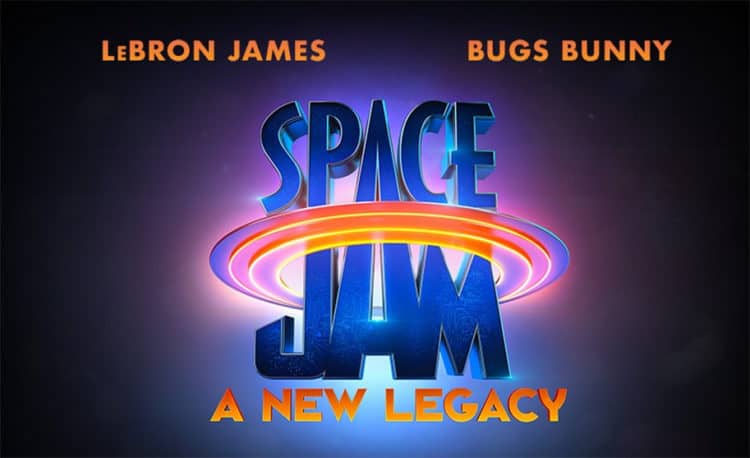 Space Jam's original release was very interesting for its time and it utilized technology and effects that weren't commonly used in movies at the time. Before the original "Space Jam" with Michael Jordan, the most popular movie to have used this technology or method of combining live-action characters with cartoons was "Who Framed Roger Rabbit?". The original Space Jam and Roger Rabbit are more easily tied together than the original 'Space Jam' is to it's pseudo-sequel. Although the promotions, trailers and other information regarding the movie didn't consider it Space Jam 2, it is easily referred to as the new Space Jam. Below, we've detailed the new movie titled "Space Jam: A New Legacy" and its use of the multiverse theory in order to succeed.
The Original Space Jam
The original "Space Jam" is immediately different from the new movie from its lead actor and athlete, LeBron James, compared to the original with Michael Jordan. Both athletes are the leaders in their prime eras of basketball. While both athletes are pulled into a cartoon world, what causes these events to happen is also much different in the two movies. In Space Jam Michael Jordan was sucked into a hole while playing golf and brought to Toon World where he encountered The Tunes. Eventually this leads Michael Jordan and The Tunes having to play basketball against another team compiled of cartoons called the Monstars.
Looney Tunes Back in Action
While as kids, me and my friends grew up thinking that this was going to be even better than Space Jam, once thinking that sequels were always better. However, upon watching the movie I was disappointed to see that this was not Looney Tunes playing basketball with a celebrity but it was actually a much more grounded concept. Obviously as a kid I wasn't able to truly appreciate Daffy Duck quitting his job and rallying campaign to get it back but as an adult I'm interested. However, it's considering a pseudo-sequel due to the fact that it really had nothing to do with the original but the concept of live-action mixed with cartoons stayed.
A Literal New Legacy of Space Jam
While Space Jam: A New Legacy keeps core traditions and values of the original, A New Legacy felt more than about 20 years ahead of the original, but also was simultaneously futuristic, modern and very grounded. Space Jam: A New Legacy was futuristic when it came to LeBron James and his son getting sucked into the Serververse via Warner Bros. server room. However, the movie was also very modern with its inclusion of cell phones and very popular pop culture circulating the Earth at the time of release. Finally, similar to Back in Action, A New Legacy was very grounded in the sense of everyday values throughout the entire movie and also includes how the internet and social media is wrapped around every single thing we do.
"Space Jam: A New Legacy" and the Multiverse Theory
Overall, "Space Jam: A New Legacy" may not have been the exact home run that the original was but it still hit well with fans new and old. Clearly the movie worked better with younger audiences than adults over 40 but still resonated similarly to how the original did to its audiences. In order to secure this however, the movie incorporated what they call the Serververse and it's exactly what it sounds like: a Warner Bros. multiverse composed of every property that ever existed within the Warner Bros. label.
From the second LeBron and his son get sucked into the Seververse, just as Michael Jordan did in the golf hole, we see the Serververse start to peel back, layer by layer. LeBron comments on each one as they pass and in these moments we not only see several variations of LeBron in these universes but also some well written dialogue featuring these worlds throughout the movie.
Serververse Encounters
Other examples of this are the appearances of King Kong, Superman, and Iron Giant, all characters that LeBron referenced to be players he immediately wanted on his team but they appear to the big game finale. Wonder Woman's appearance with Lola Bunny as she finalized her training to become an Amazon warrior. Rick and Morty also make a very surprising appearance in the movie when they dropped off Taz and helped LeBron and Bugs complete their lineup for the big game. Beyond that, characters from the early ages of cartoons to Pennywise from IT as well as others from across different eras of pop culture appear. If you haven't seen the movie yet, check out our review of "Space Jam: A New Legacy".
Tell us what's wrong with this post? How could we improve it? :)
Let us improve this post!