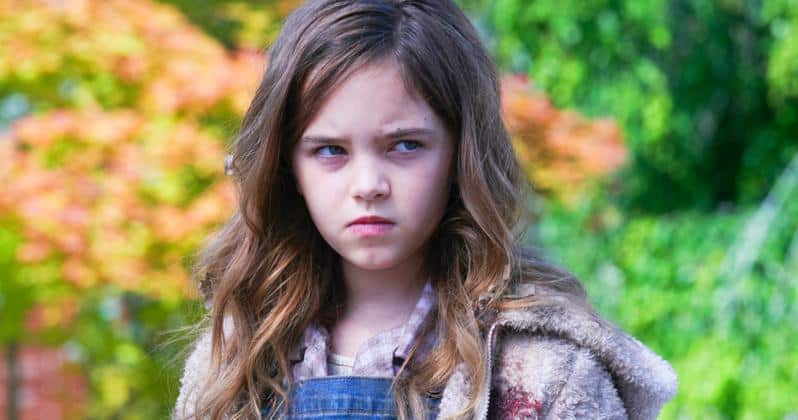 The latest adaptation of Stephen King's novel Firestarter hit theaters last May 13, 2022, and was also made available through the streaming platform Peacock. The American science fiction thriller film Firestarter is directed by Keith Thomas, from a screenplay by Scott Teems, and is also a remake of the 1984 film adaptation of the same name. The film stars Zac Efron, Ryan Kiera Armstrong, Sydney Lemmon, Kurtwood Smith, John Beasley, Michael Greyeyes, and Gloria Reuben. The film follows Charlie, a young girl who has the ability to set fires using her mind. With her powers becoming stronger and harder to suppress, her parents try to help her defuse her powers but things become complicated when a secret facility tries to seize Charlie for their plans. Despite receiving negative reviews from critics, the film was still well-received by viewers. In a review published on Polygon, the film's visual effects were commended as they wrote, "The practical telekinetic and fire effects are dramatic and professionally executed." In the same article, they gave particular praise for Greyeyes' performance as a villain saying, "Greyeyes in particular is a highlight. When Rainbird is striding around with great purpose and throwing objects around the room with his mind, Greyeyes makes him an antihero to root for. And once Charlie (though maybe not the script) fully grasps the puberty metaphor and turns her blossoming powers into a coming-of-age moment, she's a hoot as well." When you're done watching Firestarter and you're looking for similar films that feature young protagonists with special abilities, here are five movies we highly recommend watching.
Hanna
If you want an action-packed film featuring a young heroine just like Firestarter's Charlie, the 2011 action thriller film Hanna directed by Joe Wright is a must-watch. The film stars Saoirse Ronan in the titular role, a teen raised in the Finnish wilderness by her father (Eric Bana), an ex-CIA operative. Hanna is trained by her father to be a highly-skilled assassin and is sent on a mission, facing the outside world for the first time. Her mission is however hindered by a group of agents led by an intelligence officer named Marissa (Cate Blanchett) who used to work with her father. The film received relatively positive reviews from critics and gave particular praise for the performances of Ronan and Blanchett as well as the action sequences. In a review by The Hollywood Reporter they commended Ronan's performance in the film saying, "This Ronan does with the same absolute focus she brings to every other aspect of this demanding role, as she expresses intelligence, mental and physical resourcefulness, a bright-eyed curiosity about everything she's seeing in the world for the first time, and an abiding aloneness."
Freaks
Similar to Firestarter, the 2018 science fiction thriller film Freaks centers on the relationship between father and daughter. The film was written and directed by Zach Lipovsky and Adam Stein and stars Emile Hirsch, Bruce Dern, Grace Park, Amanda Crew, and Lexy Kolker. The film follows seven-year-old Chloe who is kept locked inside the house by her father. When she finds an opportunity to leave home for the first time, she begins to uncover the terrifying truth. The film received positive reviews from critics, especially for Kolker's performance. The New York Times published a review of the film and wrote, "This debut feature unspools its half-formed ideas like teasers for a possible sequel or television series. Its most effective trick, though, is to trap us all inside Chloe's head, presenting a child's-eye view of a world gone incomprehensibly mad." In a review by The Verge, they also commended the film's take on the usual plot saying, "As familiar as some of its tropes are, they usually unfold in ways that make its characters seem much more justified and relatable — their motives are clear, and so is the backstory that led to the story's opening scenario —without fully extending sympathy."
Logan
The final film in the Wolverine trilogy is the 2017 American superhero film Logan starring Hugh Jackman as the titular character and also features Lauren, a young mutant heroine played by Dafne Keen. The film follows Wolverine taking care of an ailing Professor X as he plans to stay away from the outside world and keep the professor safe. In their journey, they meet Lauren, a young mutant with very similar abilities to Wolverine. Lauren is being hunted by a group of criminal cyborgs, The Reavers, led by Donald Pierce and Zander Rice, and Wolverine finds himself on a new mission to protect Lauren. The film was directed by James Mangold, who co-wrote the screenplay with Michael Green and Scott Frank, and also stars Patrick Stewart, Richard E. Grant, Boyd Holbrook, and Stephen Merchant. The film was a commercial success and became the best-reviewed film in the X-Men franchise. It was also nominated for Best Adapted Screenplay at the 90th Academy Award. In a review by The Guardian, the film was described as "a poignant study of aging and infirmity" and in the same article, they wrote, "But the heart of the movie is the unexpectedly poignant relationship between Xavier and Logan is a forthright, muscular movie which preserves the X-Men's strange, exotic idealism."
Brightburn
Similar to Charlie in Firestarter, the plot of the 2019 American superhero horror film Brightburn centers on a young protagonist who has special abilities. However, he is not from Earth, and when he discovers his special abilities, things take a sinister turn. Brightburn was directed by David Yarovesky, and written by Mark Gunn and Brian Gunn. The film stars Elizabeth Banks, David Denman, Jackson A. Dunn, Matt Jones, and Meredith Hagner. In a review by Reel Rundown, they shared how the slow-burn film is worth watching with patience saying, "Brightburn definitely has some truly gruesome and horrific sequences, however, the viewer must be patient as the film builds up to that point so the results are all the more satisfying, or else what is the point?"
The Innocents
The 2021 Norwegian supernatural thriller film The Innocents directed by Eskil Vogt does not only focus on one child with supernatural abilities but instead features a group of children who harness special abilities while spending summer together. The film has a much more eerie feel than Firestarter and involves themes about morality from children's perspectives. The film stars Rakel Lenora Fløttum, Alva Brynsmo Ramstad, Sam Ashraf, Mina Yasmin Bremseth, Asheim Ellen Dorrit Petersen, Morten Svartveit, Kadra Yusuf, and Lisa Tønne. The film has received positive reviews from critics, and in a review published in The New York Times they described the core theme of the film and praised the performances of the children saying, "Skillfully merging menace and sweetness (when Anna begins to speak, her parents' delight is incredibly touching), "The Innocents" constructs a superbly eerie moral landscape, one that the children (all of whom are fantastic) must learn to navigate."
Tell us what's wrong with this post? How could we improve it? :)
Let us improve this post!