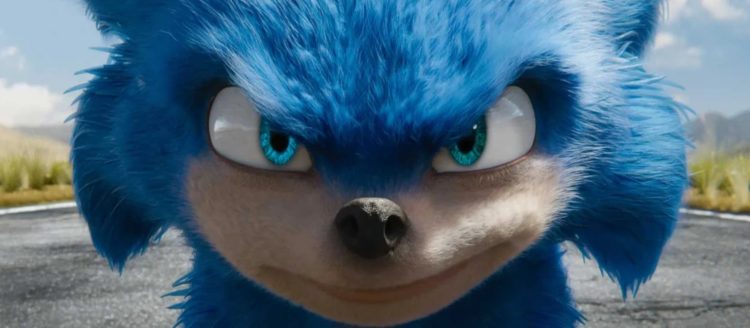 It's an odd statement, isn't it? How in the world could Sonic the Hedgehog become Harry Potter is probably what you're asking. Well, the similarities between them are few and far between when it comes to physical aspects since Sonic doesn't perform magic and Harry can't run at even a quarter of the speed that Sonic can. Sonic wasn't forced to reside under a staircase growing up and Harry can't pop a magical ring out of his pocket and travel to another world. So how are Sonic and Harry alike? Well, it has more to do with their circumstances than anything since once Sonic and his friends are forced to go back to school their restrictions when it comes to fighting evil increase to the point that they need to find ways to sneak out and do what comes naturally, which was usually the case with Harry and his friends since their professors didn't want them taking unnecessary risks. Plus, both of them have often been reprimanded for going off on their own missions, no matter how well-meaning they are. Apart from this overlying narrative that has both characters seeking to do what they consider best for their respective worlds, there isn't a whole lot of other things that they have in common, which is why this kind of makes it feel as though someone was bored and decided to draw a parallel between these two stories. There's nothing wrong with it of course since certain elements can be recognized between various stories if one really sits down and takes the time to sort them out.
For some of us, Sonic kind of started and ended with the video games since we didn't decide to take it any further, but the fact is that the blue speedster did go quite a bit further in the comics, the cartoon, and has been a whole world and more to deal with. Sometimes this complicates things for people and they'll either walk away or find something else to get into, but many fans have stuck with Sonic for years now. He is an interesting character after all and he does have a lot more to him than his super-speed, even if there are those that are going to poke holes in this idea since there are some things that Sonic has done over the years that don't make a lot of sense when talking about them from a realistic standpoint. This was actually made clear during the movie that was so popular last year and is still worth talking about. But if one does go by the most recent movie the similarities to Harry Potter kind of go by the wayside since despite being able to draw upon a few similarities here and there, the live-action movies differ greatly since we didn't get to see a lot of Sonic's world in the movie while in the Harry Potter movies we saw a good deal of the wizarding world that Harry was ignorant of until he was brought to Hogwarts. But apart from being cared for at one point, which both characters were, Sonic was on his own after a while and Harry had a continually growing support group that helped to guide him through the story.
To say that both characters have a rough life is fair since they've both had to deal with loss and a great deal of struggle within their respective stories, but again, their roads diverge quite a bit as they go along, unless one is trying to compare them from a literary standpoint and not much else. In that case then yes, Sonic and Harry do share a lot in common since they're trying to do what they can to survive and to help others and vanquish an evil character. And yet, for one odd reason or another, the authority figures in their lives are hesitant to hone that potential and that desire to do good and tend to keep both Sonic and Harry tucked up so that they don't get hurt. There are more than a few people that would debate this idea, either for or against it, but the thing is that in their very different worlds both Harry and Sonic are uniquely skilled and have a lot of big advantages that, if unleashed, would help them to help others in a very big way. Each character deals with risk and a great deal of danger, but it's also been seen in their stories that each character has the kind of mental and intestinal fortitude that can allow them to push through and claim a victory in one way or another. Plus, in their own stories, both of them are a little too stubborn to do as their told and tend to put themselves in harm's way regardless of what anyone says.