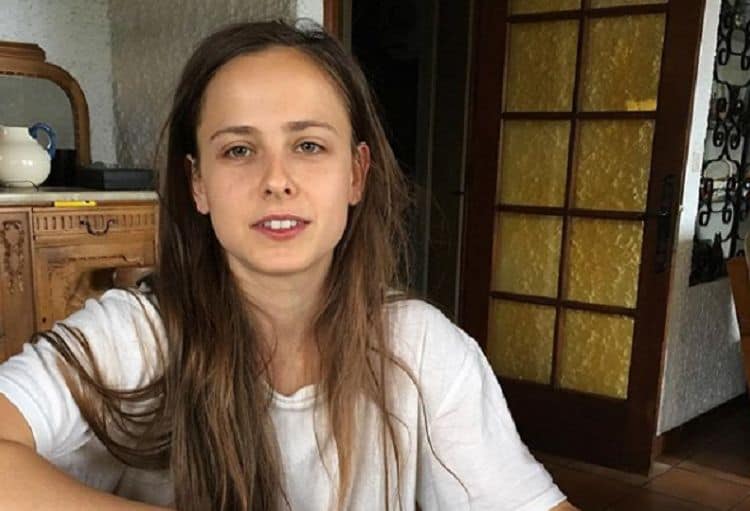 If you're unfamiliar with Pauline Chalamet, don't feel too bad. She's not yet a household name, but we don't feel that this will last a lot longer. She's been involved in a lot of different projects in her time, and one of the most recognizable was her role in "Between Fear and Laughter," in 2016. She's got a lot of fun facts about her that many people aren't aware of, and we thought we might share a lot more about her than you already know. Here's everything you need to know about the young starlet.
1. She's Got a Famous Grandfather
If you don't know much about her family, you might be surprised that she's got a famous grandfather. His name is Harold Flender, and he's a famous writer. He's had many successful works in his life, and he's clearly shared his artistic talent with his family.
2. She's Got a Famous Brother
Maybe you don't know her grandfather (but we know you know his work), but you definitely know her brother. His name is Timothee Chalamet, and he's a man the world has fallen madly in love with. He's been in just about everything, and he's one of the most famous men in Hollywood at the moment.
3. Her Mother is a New Yorker
Her mother is a New Yorker. Her name is Nicole Flender. She's a real estate agent in the Big Apple. She was also a dancer when she was a bit younger. Her heritage is Russian Jewish and Austrian Jewish.
4. Her Father is French
Her father is from France. He is actually from Nimes, France, and he is both French and English. He married his New Yorker wife, had a couple of kids, and he works as a UNICEF Editor. Her family is clearly very talented, famous, and hard-working. It's clear she gets her successful nature and her talent from all of them.
5. She Grew Up in A Famous Apartment
Growing up in Hell's Kitchen, she lived with her family in an apartment. It's not uncommon since many New Yorkers live in an apartment being that the single-family housing situation is not all that big around many areas. However, she grew up in a building with a very famous security guard. Samuel L. Jackson was the guard at her building before he was famous, of course.
6. She Had Famous Neighbors
Another thing about her New York apartment – the one she lived in with her family growing up – is that she had many famous neighbors. One of them was Alicia Keys. They knew her before she was famous, and that's kind of a cool thing to say.
7. She's Got Supportive Parents
This is a family of very famous people, but it's also a family filled with very supportive people. Her parents spent her childhood and her brother's childhood encouraging them and making sure that they were given every opportunity and every ability to make their dreams come true, and it's been their greatest asset.
8. She Got Started on Daytime
Believe it or not, she was on television before her brother was famous. She was on the hit daytime soap, "One Life to Live," back in 1999. She was not given a huge role, but she was given a chance to do things her own way, and she was able to get her foot in the door.
9. She Went to a Famous High School
If you ask most people, the most famous high school in the world is Beverly Hills High School in California. Most of the biggest stars in the world send their kids to school there, and it's where so many people get to know so many other people. However, this is another very famous high school, but it's the very famous East Coast version. It's called LaGuardia High School of Music & Art and Performing Arts. Her brother went there, and many other famous people and the children of famous people went there growing up. Fun fact: Her brother actually dated Madonna's daughter when they both went to school here.
10. She's a Ballet Dancer
An art it takes a lifetime of dedication and hard work to perfect. She was a dancer with the New York City Ballet and American Ballet Theater for nearly a decade. She danced from 2001 to 2010. It turns out, she gets her dancing talent from her mother, and she's exceptionally talented when it comes to doing all the things that she finds a passion for.
Tell us what's wrong with this post? How could we improve it? :)
Let us improve this post!