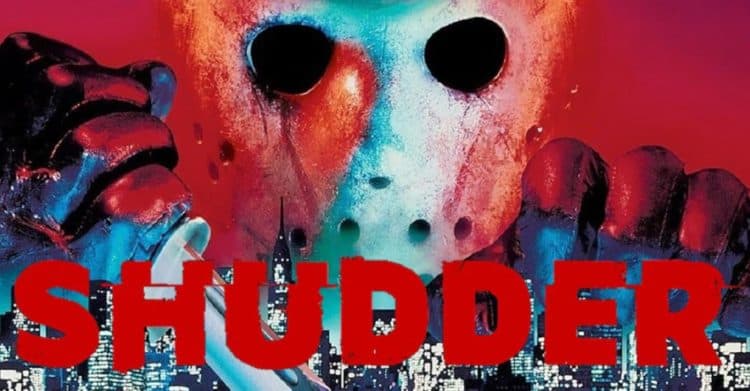 Diligence, hard work, determination, and of course, showing up wherever and however they can are good reasons why Shudder has managed to hit one of the most important milestones for any streaming service by reaching one million subscribers. Their continual rise is also due to several other factors that boil down to this one idea: people want to be scared. They want that thrill, the adrenaline rush that comes from being terrified, and of course, they love the content that can give it to them since horror is something that can become old, tired, and used up after a while since keeping things predictable tends to kill the suspense and the terror that so many people are looking forward to when they sit down to watch a terrifying movie. The great thing is that Shudder's programming doesn't have to focus entirely on the supernatural since the most mundane idea can be made to terrify the people and get them to grip the armrest of their couch, a nearby pillow, or the arm of their fellow viewer that much tighter. It's true, people love to be scared, and even better, they're willing to pay for it, which means increased revenue and a continuing experience that's fueled by their own enjoyment of the material.
It wasn't that long ago that someone might have wondered what people were talking about when they mentioned Shudder since the streaming network made its debut back in 2015 and has been steadily climbing to its current position since. But despite starting out at a fairly slow but moderate pace, Shudder has risen in such a way that many people couldn't help but take note after a while as the programming improved and the amount content that was available began to increase as more and more contributors continued to push their stories as Shudder began to expand. At this moment it's still not nearly as big as some of the other streaming titans, but it's come a long way and has accomplished quite a bit in terms of making itself a worthy contender. Shudder is definitely a specialized service to be fair since many of the other streaming services have diversified to bring people a great deal of content that's spread over several genres. But none of them have focused entirely upon horror at this point, and that could be what is making Shudder so popular since it focuses heavily upon one genre and has found that people respond to this in a very positive way since there's no need to sift through multiple genres when it comes to finding something that will scare the living hell out of them. Plus, it's not all movies and it's not all TV shows, but it's a titillating mix of both that people are being given to enjoy, and it would appear to be working.
Another thing that helps is that Shudder is available in many ways instead of limiting itself to just being available on mobile devices or just on home-based devices. This is what doesn't make sense about a couple of other streaming services, the decision to only be available on one or the other. To each their own and all that, but people love the accessibility and will tend to gravitate towards a service that will give them what they want, where they want it, and when they want it. And people will pay pretty much anything if the content is worth the effort, especially since the idea that folks love to be scared is a pervasive need for some that can't be satisfied until they're all but wetting their pants. It's a bit strange to some people when you think about it, since being scared isn't always the most pleasant feeling, especially when it comes at the cost of losing control in some crucial way. But in a controlled environment where a person knows their boundaries and can hit the mute or off button if they get too frightened, it's usually pretty effective. and with the Halloween season quickly approaching it's easy to think that more people might find Shudder to be a good idea for a few late-night scares that will keep them guessing and possibly be too afraid to close their eyes until exhaustion takes hold.
To be certain, not everyone loves a good fright, but it's hard to resist sometimes since that need to know, the need to understand what it is that draws people to the things that go bump in the night, that scare the living daylights out of people, is infectious at times. Shudder is bound to keep growing since people can't help but be curious about what it is that lies in the shadows and makes those strange, unearthly sounds. There's a good reason why the streaming service picked its name, and the content it delivers continues to prove it.