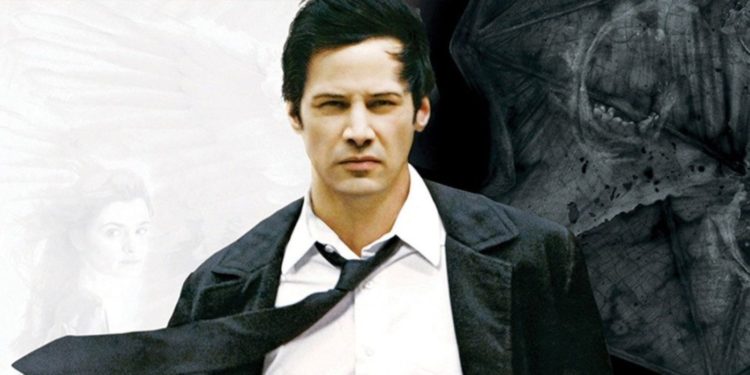 If you've spent a significant amount of time on the internet over the last decade or so, there's a very good chance you've seen the "Sad Keanu" picture. In the photo, Keanu Reeves is seen sitting on a park bench with a somber expression on his face. Since going viral in 2010, the picture has been memefied countless times and it has become a memorable part of online pop culture. However, even after all of these years, people didn't actually know what was going on at that moment to make Keanu so sad. Recently, though, he has decided to open up about the picture and share exactly what he was dealing with that day. Many people may be surprised to know that the story behind the picture isn't even close to what they thought. Keep reading to see how Keanu Reeves was really feeling in the infamous Sad Keanu picture.
Where Was The Sad Keanu Picture Taken?
Many celebrities have expressed that one of the most annoying things about living life in the public eye is the fact that they are constantly being followed by the paparazzi. That is exactly how the Sad Keanu picture came about in the first place. The photo was taken some time in May of 2010 while Keanu was sitting on a bench in New York City. The image started to gain popularity after being shared on Reddit and people began making up funny captions to describe what they thought Keanu was feeling in the picture. From then on, the picture began taking on a life of its own. The photo became so popular that many people started to believe that Keanu was actually a sad person in real life. At the time, Keanu's career was in somewhat of a slump which people felt was causing him to be depressed. As a result, the internet decided that June 15th, 2010 was going to be "Cheer Up Keanu Day". A Facebook group was created to celebrate the day and lots of people expressed their love and appreciation for the actor. Even though it doesn't appear that Cheer Up Keanu Day is still a 'thing', the Cheer Up Keanu Reeves Facebook Group is still very active. The group has 1,500 members and posts on a regular basis. However, the posts are general Keanu Reeves-related content and don't always relate back to the Sad Keanu picture.
Why Was Keanu So Sad?
When the photo initially began to circulate the internet, lots of people found themselves wondering why Keanu Reeves was so sad. The truth, however, is that he wasn't really sad at all. During an interview on The Late Show with Stephen Colbert, Keanu explained, "I'm just eating a sandwich, man!" He went on to say, "I was thinking. I had some stuff going on. I was hungry." If you look closely at the picture, you can see that Keanu does indeed have a piece of a sandwich in his hand and he appears to be in mid-chew. Even though the picture has taken on a life of its own, Keanu doesn't seem to mind. He's just happy to know that the legendary photo has brought so many people joy over the years. However, in a previous interview with BBC News, Keanu said, "Do I wish that I didn't get my picture taken while I was eating a sandwich on the streets of New York? Yeah." Interestingly enough, an homage to the photo appears in Keanu's comic book, BRZRKR. In one of the frames, a man can be seen sitting on a park bench with his head down. Keanu told Stephen Colbert that he wasn't aware that the artist was going to do this, but he thinks it's awesome.
What's Next For Keanu
He may have a reputation for being Sad Keanu, but the reality is that Keanu Reeves has lots of things to be happy about. Not only has he already had a very successful acting career, but there's plenty more where that came from. The next few years are going to be huge for Keanu as he reprises his role as John Wick in two upcoming movies. He will also be in a TV miniseries called Rain. Even though he is close to 60 years old, Keanu doesn't appear to be letting anything hold him back. He is looking forward to what the future has to offer and his fans are excited to continue the ride with him. No matter how much time passes, however, the Sad Keanu photo will always be a part of Keanu's legacy.
Tell us what's wrong with this post? How could we improve it? :)
Let us improve this post!