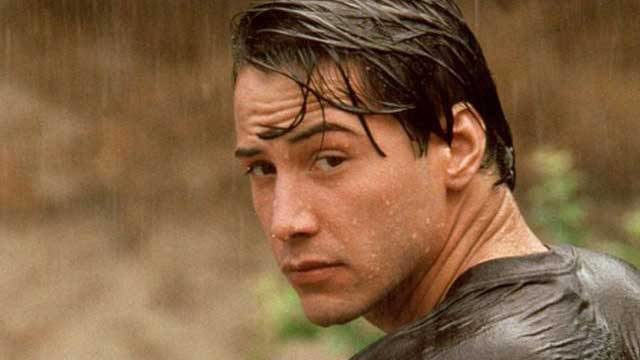 Keanu Reeves is a beloved actor; however, many people don't realize how awesome he is. There are countless times Reeves has just been a great human being. Learn about five of these times here.
1. He's Given up Millions for Underpaid Staff
Even though there is a rumor, some say an urban legend, that Reeves made a donation of $80 million to the staff in charge of special effects for the Matrix sequels, that isn't exactly the truth. The facts are not quite as awesome, but still pretty great.
What Reeves wound up doing was giving a significant piece of his contract — which involved backend profits that equaled about $38 million — to relieve the fears of producers that the budget set by the special effects team was too high and that it would make the film completely unprofitable. The fact is, that the decision he made to give up a portion of his profits actually saved several jobs from being eliminated due to budget conflicts.
2. He Gives Money to Real Charities
When it comes to difficult lives, Reeves has one for the charts. In fact, his life has been full of unexpected sadness and tragedy. His sister, Kim, suffered from leukemia in the early 2000s and since then, he has actively given some of his money to various cancer research groups and organizations, such as Stand UP to Cancer and The Sick Kids Foundation. He has even started his own foundation that he did not attach his name too.
3. He Purchases Lunch for the "Grunt" Workers on Movie Sets
Back in the early part of the 1990s, while filming the movie Chain Reaction, Reeves was the supporting actor for Morgan Freeman. For the last few weeks of the filming of the movie, Reeves treated everyone — all the "grunt workers" — to breakfast and lunch. People who have worked with him have stated what a nice person he was to work with and for.
4. He Drove a Stranger 50 Miles Out of His Way
When a woman was broken down on the side of a highway outside of LA, Reeves stopped to try and help. He tried to jump start her vehicle and when it didn't work, he actually called AAA for help. After her car was towed, Keanu offered to take her home, which was about 50 miles out of the way of his actual destination.
5. He Spent Time with a Homeless Person — Just to be Nice
One of the most well-known stories about Reeves happened all the way back in 1997. This is when he was seen just spending time with a homeless guy. He shared some snacks and drinks with the guy and even listened to his stories.
There are five reasons that Keanu Reeves is an amazing human being — but this is definitely not a comprehensive list. There are hundreds of stories online that show off how amazing he really is and why people truly love him. What do you think about Keanu Reeves? Let us know in the comments.
Tell us what's wrong with this post? How could we improve it? :)
Let us improve this post!