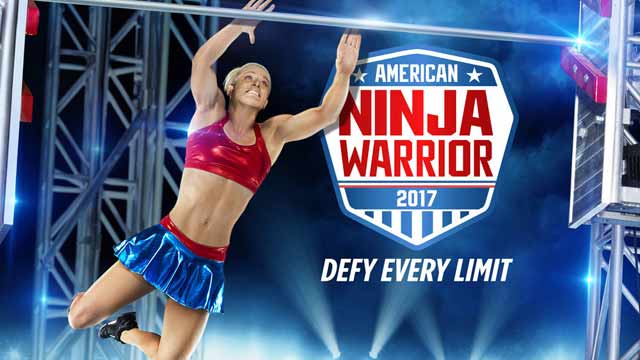 It's been well over a decade since American Ninja Warrior debuted in the United States. During that time, the show has given dozens of people a platform to show off their impressive strength and it has also entertained millions of viewers. If you've been watching the show since the early days, you've probably noticed that quite a few things have changed over the years. While some of those things may be easy to spot, there are others that are on the more subtle side. Whether these changes have made the show better or worse is always up for debate, but it's still interesting to see how the show has grown. After all, the first season of most game shows tends to involve a lot of experimenting and American Ninja Warrior is no exception. Let's talk about some of the ways American Ninja Warrior has evolved since season one.
The Obstacles
Let's be real, competing on American Ninja Warrior has never been easy. However, longtime fans will probably argue that it's gotten much more difficult in recent seasons. That's because the obstacles have changed pretty significantly since season one. This has in turn changed the way athletes approach the competition According to American Ninja Warrior Nation, "…back in Season 1, Stage 2 was even more about speed than Stage 1, giving competitors a mere 70 seconds to complete 6 obstacles. Nowadays, Stage 2 has morphed into a pseudo endurance gauntlet where competitors were given 270 seconds to complete 6 obstacles in Season 10. That's 3 minutes and 20 seconds, or almost 4 times the amount of time competitors were given in Season 1." As the show continues to change, there's no doubt that there will probably be even more adjustments made to the obstacles in the coming years.
The Prize Money
The prize is always one of the most important aspects of any competition. After all, when people know that there's something worth winning at stake, they tend to go a little harder. No prize money was given out during the first season. During the second season, the winner took home $250,000. While that amount of money would definitely be life-changing to the average person, the winners from more recent seasons have really made out well by winning $1 million dollars. In addition to the prize money, several of the show's winners have also become stars in their own right. In fact, going on American Ninja Warrior can be a great opportunity for people in more ways than one.
The Hosts
While it's true that the constants are always the focal point of any kind of game show, the host also plays a very important role. In fact, there are several people who have built long-lasting careers in the entertainment industry from hosting game shows. During the first season of American Ninja Warrior, the show was hosted by Blair Herter and Alison Haislip. While they are both very talented individuals, they just didn't really connect with viewers as much as they could have. For that reason, people probably weren't too surprised when both hosts were replaced in the second season.
Matt Iseman and Jimmy Smith were brought in to present the second season. The new hosts brought more energy and excitement to the show. Iseman, in particular, really showed enthusiasm for the contest. Iseman has since become a fan favorite and a legend in the American Ninja Warrior world. Akbar Gbajabiamila and Zuri Hall have also joined the show as hosts.
The Age Limit
All competition shows have eligibility requirements. Not only is this done for legal purposes, but it also helps ensure that everyone entering into the contest is qualified to do so. That being said, eligibility requirements are one of the things that have changed the most since the first season of American Ninja Warrior. During the first nine seasons of the show, all contestants had to be at least 21 years old. This has since changed to 19 years old. There have also been instances where people who were between the ages of 15 and 18 were allowed to try out. It's also important to note that while there is a minimum age, there is no age limit. To date, Richard Talavera is the oldest person to have competed on the show – he as 70 years old at the time.
Traveling
Season four of American Ninja Warrior saw a huge shift. This was the first year that the finals were held in the United States and contestants did not travel to Japan to compete on Sasuke. However, it was also the first season that the show traveled to different locations across the United States.
Tell us what's wrong with this post? How could we improve it? :)
Let us improve this post!