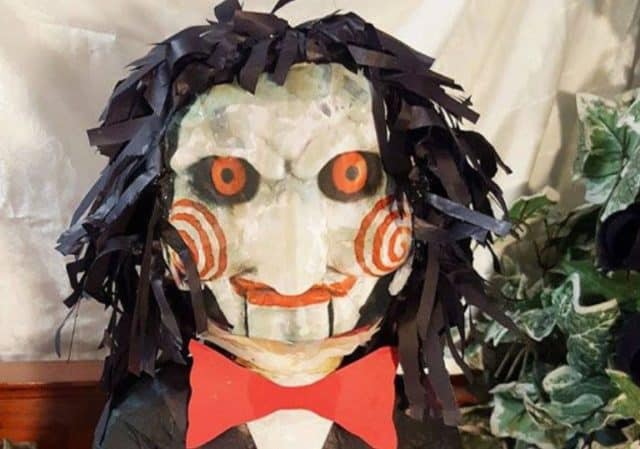 I think the idea of piñatas are a little strange in the first place. While they remain a reasonably popular staple at kids parties don't you think bludgeoning something to the point where it's entire body is dismembered and let's out a bunch of candy instead of body parts is a little creepy? Maybe it's just me, I don't know. Plus the piñatas almost always remind me of some kind of ventriloquist doll which makes it all the more weird.
But then couple that with people who into the horror film genre and I'm officially about to have nightmares. Etsy creator HangMe Official needs to have a background check done on them. Seriously. If there are no serial killers in their family then someone is lurking out there ready to strike. For the life of me I don't know who is buying these horror movie themed piñatas but I'm pretty sure that if I were invited to their party I would not attend.
Some of the horror characters represented include Freddy Krueger, Jason, Jigsaw, Pennywise the Clown, Michael Myers, Chucky, Leatherface and a whole bunch more. I'd tell you to check out the pictures below but honestly I'm gonna leave that one to you.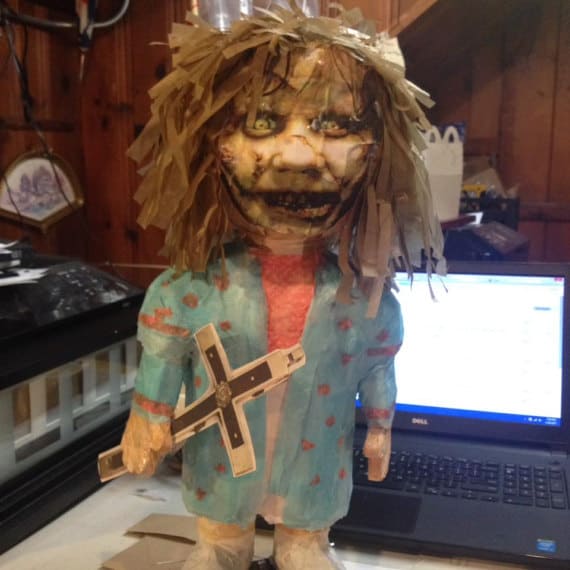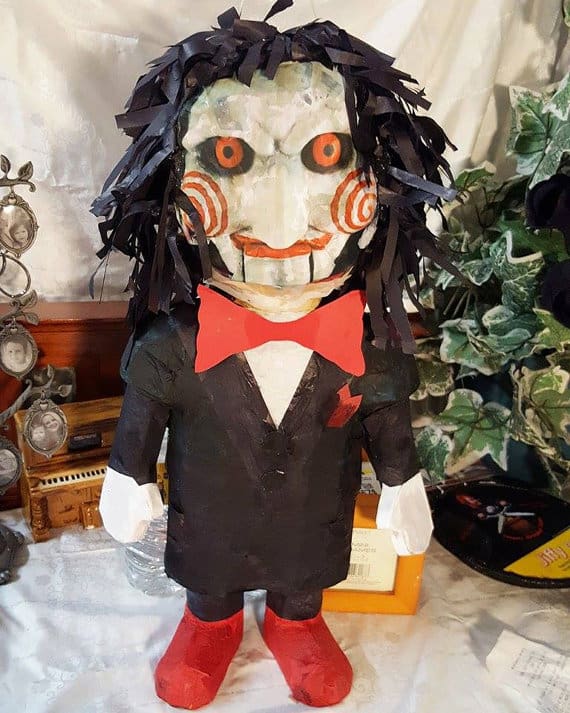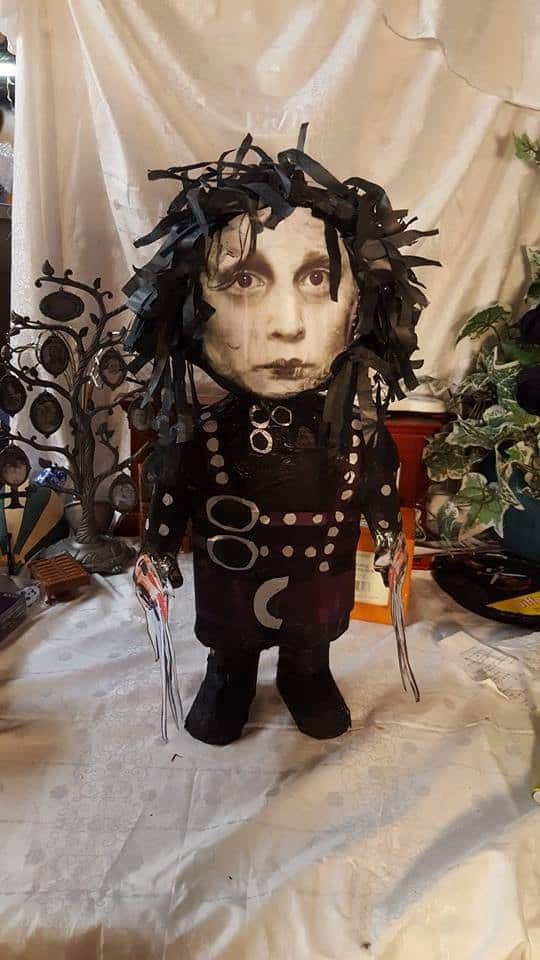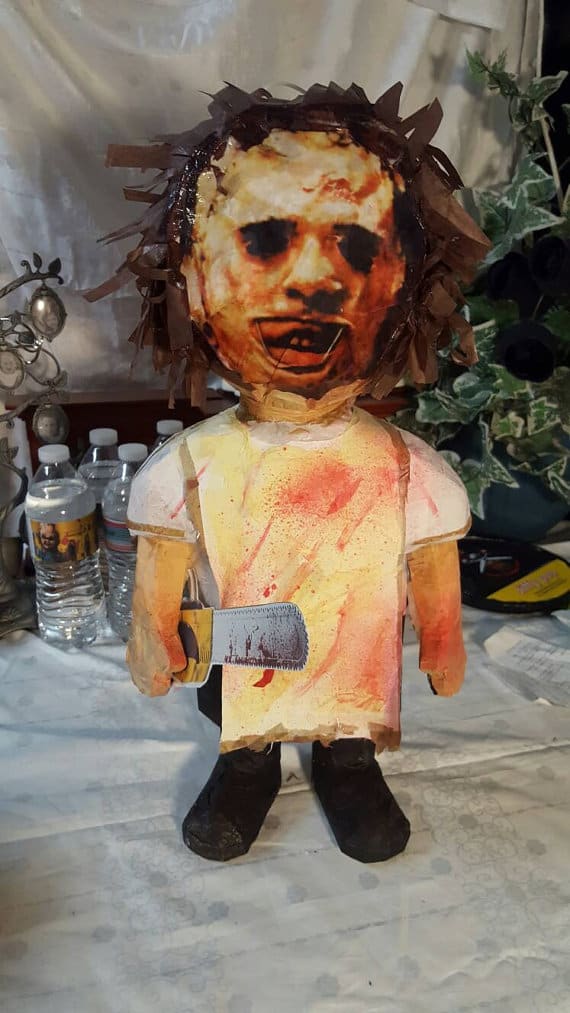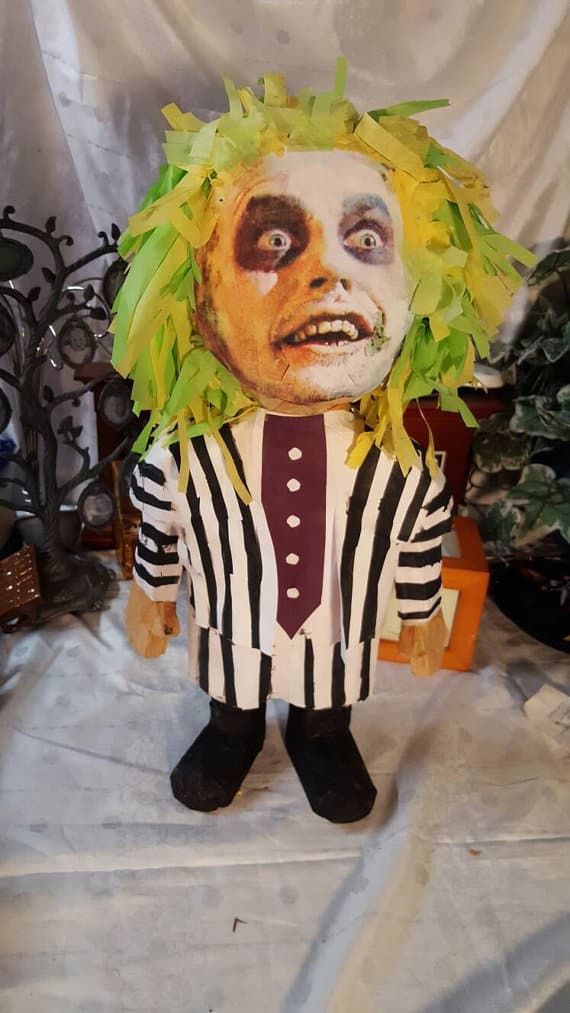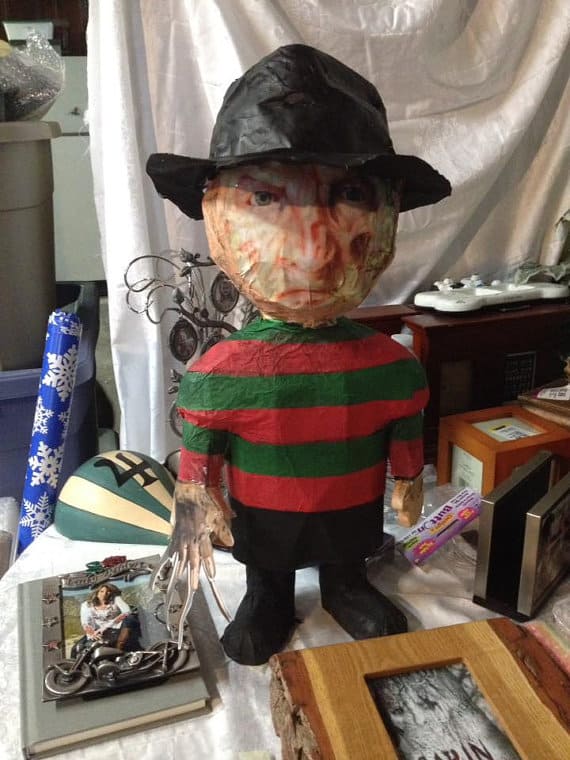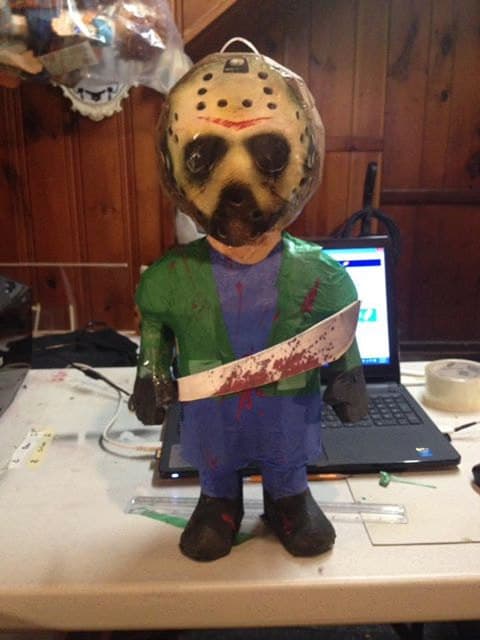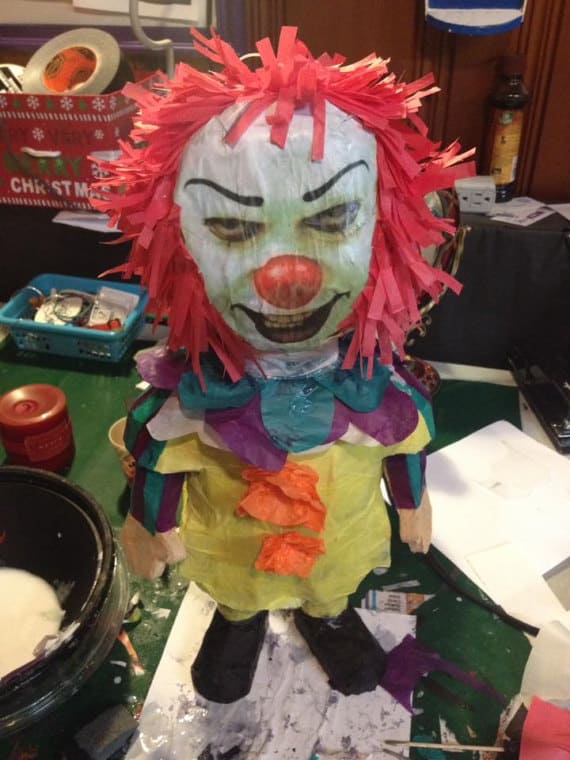 Save