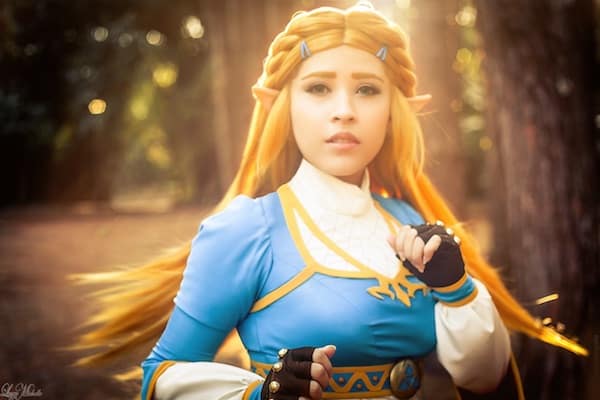 You'll have to excuse my lack of Cosplay content this week. I simply haven't seen anything worth writing home or you guys about. It happens. But I did get a glimpse of something pretty solid today and it comes from Zelda: Breath of the Wild. Cosplayer LayzeMichelle nails the look of Princess Zelda in Breath of the Wild down to the smallest detail. The custom accessories like the flowers and the Sheikah Slate are impressive proving that she not only cares about her craft but that she's willing to do whatever it takes to get the costume down perfectly.
Unfortunately we don't know much about this Cosplay other than the fact she's 23-years-old and hails from Brazil. She does happen to have a decent following of over 20,000 on her Facebook Page. From the looks of her description she's an avid gamer and seems to do Cosplay professionally but I can read it so I have no idea.
Take a closer look at the photos from CsouzaPhotography below.