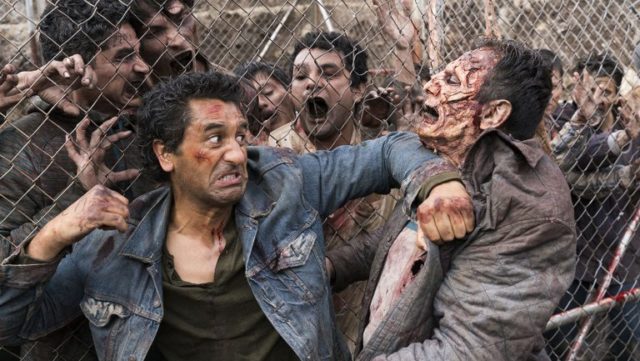 Walking Dead fans are eagerly anticipating an "All out war" in the fall when new episodes will be on television again. Will it be Negan and The Saviors prevail? Only time will tell but I'm quite certain that we're going to be getting plenty of spoilers, photos, and social media posts to give us clues. But if you can't wait that long and need your Walking Dead fix, you'll get to see the premiere of season 3 of Fear the Walking Dead in early June.
The spinoff is ready to go and AMC just released a new trailer for the season. If I had to sum it up in one word it would be violence. While Fear has gotten its fair amount of criticism for its lack of thrills in comparison to the original, it looks like Season 3 might be a game changer. Because a new teaser was just released, and it shows the cast getting real violent.
Check it out below:
The show nearly looks unrecognizable to how it did in season 1, which is definitely a good thing. What can we expect from season 3? Check out the trailer and you'll see. The third season of Fear the Walking Dead premieres June 4 on AMC with two all-new episodes.