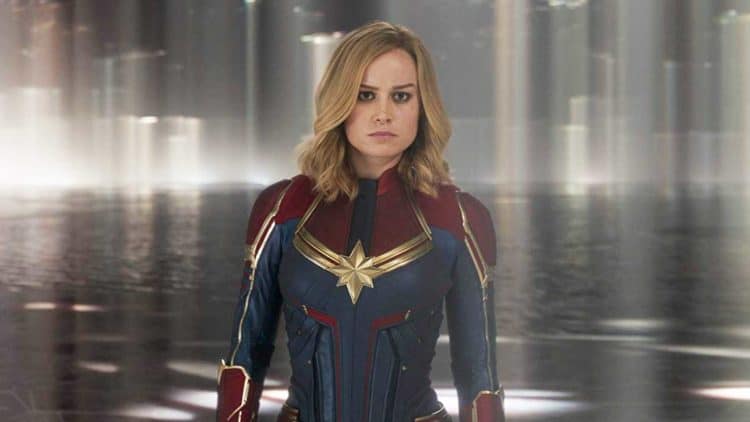 Marvel is still gearing up for another big run despite the fact that Endgame has, well, ended, and rest assured many people will be looking forward towards the next big gathering that will continue to bring the heroes and villains into another intense struggle that will pull them all into the same series of movies yet again. How this will happen this time around however is still largely unknown since at this time a new phase is coming and we'll be granted another look at new heroes and established heroes that have new stories to tell. As AJ Caulfield of Looper would tell you the field is about to get a lot bigger as the universe expands and more and more heroes are about to be unleashed. You can count on Captain Marvel 2, Black Panther 2, Doctor Strange In the Multiverse of Madness, Shang-Chi and the Legend of the Ten Rings, and of course Guardians of the Galaxy vol. 3. For some heroes these movies are going to be their last appearance in the MCU as far as people know at this time, but for others it's going to be a continuation that might last for some time to come depending on how fans respond to them. The MCU is also announcing dates for untitled movies at this point however, which could mean that the dates are going to change eventually since it's kind of hard to get excited about movies that have no title and no solid premise or even a mention of who might be in them.
With these movies in mind there's already a lot of thoughts as to what could happen, and what people are hoping for. When it comes to Shang-Chi a lot of people don't even know who he is at this time unless they're comic book fans, which means that his movie might need a good lead-in and a good amount of explanation before really dropping the whole thing on an audience that might think he looks like another Bruce Lee knockoff. There's more to the character obviously, but just thrusting him into the ring at this point is something that might need to be given a little more thought than just saying 'here he is, enjoy him'. Honestly Marvel will take a lot more care than this, but it's still enough of an issue to think that the promotional material might need to be on point quite a while before the movie is released.
Captain Marvel and Black Panther will no doubt continue to push the 'woke' feeling in Hollywood by attempting to bring people into line by showing their own brand of entertainment and how it flies in the face of conventional superhero movies as people might think of them. It's great that the MCU is going for diversity and bringing out more heroes, but the obvious agendas of each need to be integrated with enough actual diversity to escape the efforts of their first movies so as not to alienate the audience that's going to be providing the profits they want so badly. Honestly, Black Panther and Captain Marvel were exciting action movies, but both would have been better if they'd been able to rise to the insane amount of hype they received. Travis Clark of Business Insider has more to say on this matter. There's a very good reason why a lot of people left the theater wondering why they hadn't seen the life-changing movies they'd been promised by the trailers and the manic levels of hype. Those that did happen to think that the movies were THAT exciting are usually those that are talking the loudest when it comes to inequality without realizing that show business has been working towards equality long before they got their noses out of joint. Hopefully both sequels will focus more on the heroes, the villains, and less on the 'woke' message that they're trying to get across.
The next Doctor Strange movie is making a faint promise to be the MCU's first actual horror movie, and it's going to be featuring the Scarlet Witch it looks like, so that might be kind of interesting. It might also be intriguing to see more of the extra-dimensional enemies that Strange keeps at bay in the comics since he's dealt with some seriously nasty forces in his time and has been able to keep the earth safe in his own way. It'll be fun to see just how Wanda fits in and what she'll learn from Strange, if that's the goal. On other hand, the next Guardians of the Galaxy movie is bound to be just as amusing as the first two since as you can guess, Thor is going to be along for the ride this time, possibly for one of his last MCU movies since he'll be showing up in Thor: Love and Thunder as well. The next few years with the MCU are going to be interesting.