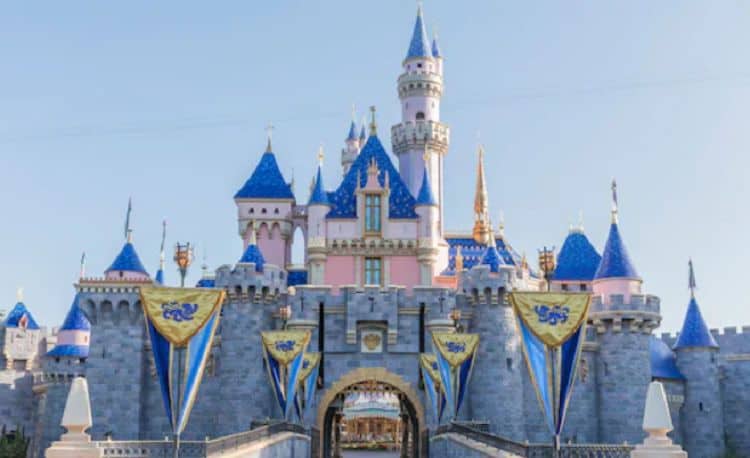 In a sense the letter that the Disney execs have pushed and added on Twitter amounts to the "hopes and prayers" that is a great sentiment as it appears on Joblo and many other sites, but is not a decisive call to action as some might actually want, so it remains hard to say just how many people will take these words in this time of crisis. Disney is one company that knows what it means to be slammed for lack of diversity and even racial undertones in their cartoons no matter if the accusation is real in some cases or has been somehow fabricated in others. There are definite moments when the idea of race and how a character is shown is rather troubling, but in recent years the Mouse House has been doing what it can to tone down the otherwise troubling images that have appeared over the course of its time as one of pop cultures biggest hubs. This statement, though filled with good intentions and what some might call a strong message, is still a great deal of smoke that has yet to come up with a way to implement the changes that many want but few know how to get. To say that the country is in a state of unrest at the moment is to put it mildly, but to say that people have clung to a past that is long gone and unfortunately still dredged up to make a point is to start an argument that won't end.
Below is a link to a statement we sent to our fellow @Disney employees. It's from Bob Chapek, our CEO, Latondra Newton, our Chief Diversity Officer, and me.
Thank you.https://t.co/R6ucJhv26p

— Robert Iger (@RobertIger) May 31, 2020
Disney is, at this time, on tenuous footing since in an effort to reopen it can't afford to step on any toes so to speak and therefore will have to make a choice, not to do the right thing or stick to any principles, but to say the right things in order to get those who can and possibly will spread the word, if they feel the need, to make it known that Disney really cares about the people. The Los Angeles Times can be looked at to see that this isn't the only precarious position they've found themselves in. Granted, it's likely that they do in their own individual way when it comes to the people working for the park, but those dollars signs, however cynical it might sound, are far more enticing than sticking to any principle that might keep people from visiting and even inspire them to boycott the park. The tenuous times we live in at the moment are turning a bit more unpredictable by the day, and as a result it's becoming problematic to speak in a certain way or to mention certain things that people who are following a set narrative don't want to hear. Disney is well aware of this no doubt and doesn't want to ruffle the wrong feathers, as this could continue to affect the bottom line that's already taken a beating from having to keep the parks closed. Upon opening it wouldn't be too hard to think that the corporation might actually make concessions to gain even more favor as allies of the people, though this is theoretical to be certain and could be just that and nothing else.
Were such a thing to happen however, if Disney decided to favor one group of people over another due to social tensions, the first notice of it would undoubtedly be hushed or would go viral in an instant. Likely as not it would be discredited and those in charge would deny it ever happened, but the belief is that if Disney did something this unwise it would compromise not only their stance that has been built or reaffirmed with the statement given, but the stance of those that continue to seek justice for George Floyd and many others. There's a very good reason why entertainment and social politics are easily allowed to mirror one another but should never mix, and it has to do with the will and reaction of the people. It might sound pessimistic, but the idea that many businesses and even corporations are going to cave and start in with the solidarity speeches and statements is evidence that few if any really want to stand their ground in claiming that the stand for justice and for seeing the right thing be done, but will gladly give in to those who they believe can lead public opinion to harm them in any way if they so choose. Entertainment Weekly ran an interesting piece on how Disney is handling its stance at this time. At this point the country is in turmoil, but the general feeling that is just now starting to wash over those that practice free thought is that while there is a genuine need for change, there is also a very real sensation that some folks are more than willing to go with the flow while those that are willing to stand by their own principles, which in many cases do not advocate for anything other than acceptance and justice, will have to weather the oncoming tsunami as best they can.