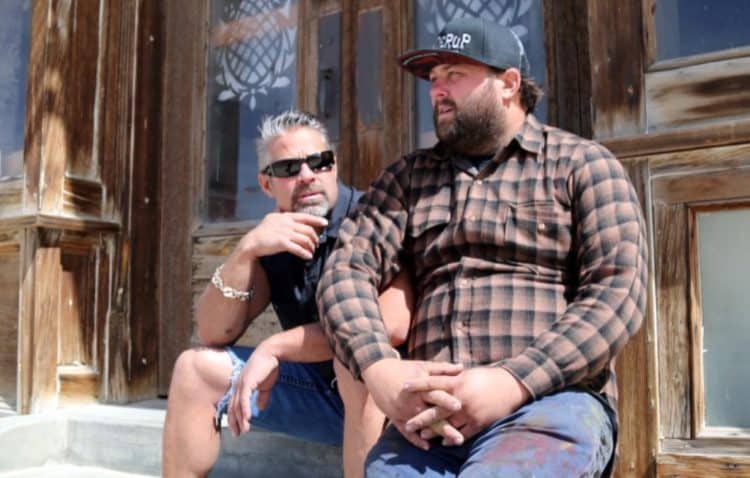 Steve Darnell keeps quiet about his personal life but is well-known for his car customization reality series, 'Vegas Rat Rods'. The show is aired on Discovery and follows Darnell and the 'Welder Up Crew' as they take old cars and customize them for their customers. The crew consists of Darnell, Merlon Johnson, Justin Kramer, Barber Dave, Travis Deeter, Cheyenne, Grant, and Dan. Many of the customers have quirky demands so the crew must create one-of-a-kind hot rods to meet their needs. As Darnell is so private about his personal life, there are probably plenty of things you do not know about this television personality.
Here are five things you might not know about Steve Darnell.
1. His First Client Was His Wrestling Coach
He started out as an engineer in an unusual way. While at high school, he enjoyed wrestling and was in the Skyview and Castle Rock Middle School wrestling team. It was his coach who became his first client. When his coach wanted a bicycle for his daughter's Christmas present, he asked Darnell to build one rather than buying one from the store. This was because he recognized that Darnell had a talent for practical tasks. Not only was his daughter delighted with the bicycle, it has stood the test of time as she has now passed it down to her own children.
2. Welder Up Originally Worked on Heavy Machinery and Agricultural Equipment
Darnell was a rancher in Montana when he decided to establish the Welder Up business. However, hot rods were not part of his business model. He actually spent his time fixing heavy machinery and agricultural equipment. In 2008, he customized a vehicle in his own time and used some rather non-traditional methods. He took a 5.9 liter Cummins diesel engine out of a Dodge Pickup and put it into a Dodge Sedan from 1993, creating a twin turbocharged rod. When he took the car to a car show, it attracted lots of attention. It even made it into 'Hot Rod' magazine. This led to requests for customized cars so he changed his business model. He then decided to move the business to Las Vegas to build his new hot rod building business.
3. The Show Shouldn't Have Happened and Was a Sleeper Hit
Darnell had no particular desire to become a television celebrity and was quite content fixing up cars. While working in Las Vegas, a Canadian production company approached Darnell. Together, they pitched the idea of 'Vegas Rat Rods' to Discovery. The show was initially shown on the Discovery Channel's Canadian network before it was aired in the United States. The show wasn't expected to become a hit but the viewing figures led to three seasons of the show being aired and it earned the reputation of a sleeper hit.
4. He Has Designed Props for a Music Video
Darnell's wide range of creative skills means he can turn his hand to many projects. He even made the props and cars for a music video. You can see his work in Five Finger Death Punch's music video for their single 'House of the Rising Sun'. This is an alternative metal track that is a remake of the original version performed by 'The Animals' in 1964. The Five Finger Death Punch version was released in 2013.
5. He is Expensive to Hire
Steve Darnell is not just your regular mechanical engineer who fixes up cars. His experience, skill, and creativity mean he can charge customers large sums of money to customize their vehicles for them. It is reported that he can charge anywhere between $80,000 and $90,000 for designing cars while the average build can cost his clients in the region of $100,000. Considering these fees and the money he is making from appearing on 'Vegas Rat Rods', it makes sense to assume he is now a very wealthy man. However, his net worth is something else that Darnell likes to keep under wraps.
Tell us what's wrong with this post? How could we improve it? :)
Let us improve this post!