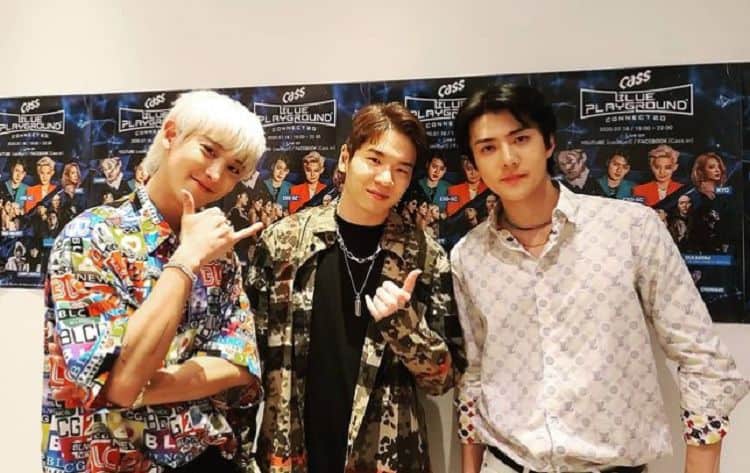 The K-Pop industry is really growing bigger each year, and stars like Park Chanyeol are often the ones in the headlines. He's a member of the band Exo, and he's also an actor and so much more. He's had his fair share of negative press, positive press, and everything in between, but it makes his fans want to learn more about him. He's such a private man, and he rarely lets anyone into his personal life. That means we've done some digging, and we are sharing everything we know.
1. He's in His 20s
You certainly wouldn't know it by looking at him, but he's a man who will be 30 very soon. He was born on November 27, 1992. 2021 is the last year he will get to celebrate a birthday in his 20s, and we have no doubt he's looking forward to what his 30s will bring.
2. He's Known Mononymously
We call him Park Chanyeol, but he really does go by a different name. Technically, he is Park Chan-yeol, but his stage name is Chanyeol. He's been using it for a long time, but not everyone knows him this way. How he's known to his fans really depends on the fan and how they got to know him.
3. He's Got a Famous Sister
Park Yoo-ra is his sister, and she's also very famous. She might not be a musician, but she is a former announcer. She worked for a broadcasting station in South Korea. Essentially, she's what we might consider a news anchor or host, and she made quite a name for herself in that industry.
4. He's Always Been Talented
Throughout his entire life, he's been a talented young man. When he was only 16, he was admitted to a private acting school. If you're unfamiliar with the concept, private acting institutions are very difficult to get into. He did, and he was able to befriend yet another famous singer by the name of B.O. who is part of Block B.
5. He's Got a Fun Story
Everyone has one, but not everyone is willing to share their fun story with the world. He was willing to share his, so we are familiar with it. He became interested in music as a child because he watched "School of Rock," and he really enjoyed it. That sparked the desire to get into the music business, and he's never looked back.
6. He Looks Up to Certain Musicians
Everyone has a role model or someone that they look up to in their lives, and that's a good thing. His favorite musicians – the ones he looks up to as inspiration more than others – include both Eminem and Jason Mraz. He's also a huge fan of the bands Green Day and Nirvana. He seems to have a wide interest in musical genres, and that's a good thing.
7. He's in College
He might be a famous musician, but that does not mean that he put his secondary career behind him. He worked hard to get through college alongside his bandmates, and he did a good job of it. They all went to the Kyung Hee Cyber University. He studied Culture and the Arts Department and Business Administration. He's also taking graduate school courses at the Inha University. He's studying interior design.
8. He's Been Accused of Cheating
He was allegedly in a relationship with a woman for more than three years. She came out in 2020 and said that during the time they were together, he cheated on her with more than 10 different women. To our knowledge, no one came out and said anything about it after the anonymous post on the internet came to light. We don't know if it's true or not, but it is out there.
9. Fans Believed the Rumors
While no one addressed the rumors of his cheating by an alleged girlfriend on the internet, it seemed that many people were not happy about it. They called for him to leave his group after an alleged ex said he cheated on her with girl members of his group, with a flight attendant, with dancers, YouTube stars, and many other women. Fans didn't like the controversy, and it seemed that they didn't even care to have proof that it actually happened when they began asking the group to get rid of him.
10. He Disappeared for Some Time
Following allegations from an alleged ex about his alleged cheating, he kind of disappeared for a while. Of course, the pandemic also made it possible for him to lie low for many months. He came out with a letter to his fans in February of 2021 thanking them for their support and well wishes, saying he needed some time to just get his mindset back to what it was when he first began his career and his journey into stardom, and that he will continue to work hard and not let down his fans. He never addressed the rumors specifically, but he did say he wanted to be sure he wasn't causing his fans any worry at all.