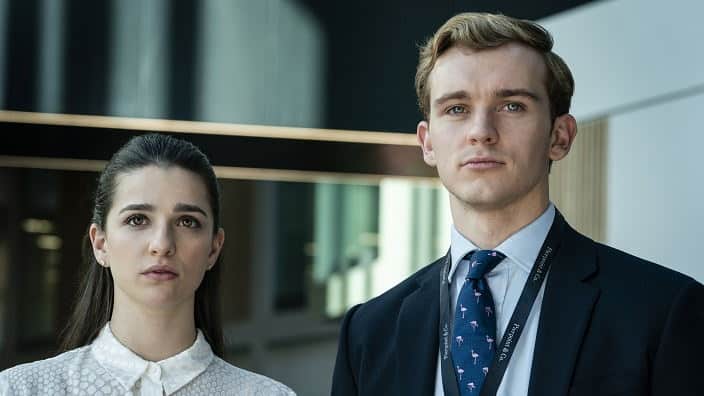 2020 has been a very interesting year for the entertainment industry. Thanks to COVID-19 production was halted for months and many shows were pushed back. Now that new content is finally coming back around, fans are excited to see what's out there. HBO's new series, Industry, is one of the shows that has been getting a lot of attention, and the network is hoping it becomes a huge hit. The show follows a group of young professionals working in the finance industry as they deal with the challenges that come with the job as well as issues in other areas of life. If you're looking for something new to watch, this might be worth considering. Keep reading for 10 things you didn't know about the HBO series, Industry.
1. The Show Is Set Around 2008
If you were around during 2008, you remember the financial crisis that left people all over the world struggling. The series is set around that time period which means that it's a bit of a departure from shows that are set during more recent times. Despite that fact, Industry still has a timeless quality that won't make you feel like you're watching something old.
2. The Show Was Filmed In Wales
Industry takes place in London which is where many people have assumed that it was filmed. Surprisingly though, the series was shot in Cardiff and other areas of Wales. According to The Cinemaholic, "The filming is based out of Pinewood Studios, located at Wentloog Environmental Centre, Wentloog Ave, Rumney, St. Mellons, Cardiff…The property offers 70,000 sq. ft. of stage space and 50,000 sq. ft. of the backlot, office space, and support facilities."
3. The Show Has An Official Instagram Page
If you're the type of viewer who likes to keep up with shows in between episodes, you'll be happy to know that there is an official Instagram account for Industry. The account posts clips and photos of the show so you can learn more about the characters. At the moment, the account has just over 2,000 followers.
4. The Show Touches On A Variety Of Relatable Subjects
People who aren't interested in finance may write the show off before giving it a chance, however, it's important to know that Industry is about more than just people who work in the financial field. The series will also touch on a host of other topics that viewers will be able to relate to such as race, gender, and class.
5. Lena Dunham Directed The First Episode
If you've been an HBO fan for a while, then you're probably familiar with Lena Dunham who gained international popularity with the success of her HBO series, Girls. While she has spent a lot of her career in front of the camera, she has been getting more comfortable behind it as well. She is the director of the first episode of Industry. Other directors for the series are Tinge Krishman and Ed Lilly.
6. Season 1 Will Have 8 Episodes
Some people like to get really investigated in shows and if you're one of those people you might be disappointed to find out that Industry won't have a very long season. Like many other shows on HBO, the first season of Industry will consist of just 8 episodes. For some people, the short season means that they'll wait until all of the episodes have aired so they can binge watch the season at a later date.
7. The Show's Writers Are New To The Industry
Industry is written by Mickey Down and Konrad Kay who are both new to screen writing. Even though they don't have much experience with writing TV shows, they both do have a background in the finance industry which has certainly given them a unique perspective when putting the story together.
8. The Show Also Airs On The BBC 2
Industry isn't just an American show. While it will air on HBO in the United States, it will also air in the UK on The BBC 2. These partnerships between networks in different countries are becoming more and more common, especially during the pandemic when new content has been more difficult to come by.
9. The Cast Features Mostly Newcomers
If you don't recognize any of the cast members from Industry, that's because many of them are relative new comers to the professional acting world. Despite not having done a lot of other shows, each actor did a great job of bringing their character to life.
10. The Show Has Already Gotten Positive Reviews
The season is still early, but Industry is already off to a great start. The show has been praised by lots of viewers both in the United States and in the UK. So far, the show has an 81% rating on Rotten Tomatoes, which is amazing considering the site is known for its tough reviews.
Tell us what's wrong with this post? How could we improve it? :)
Let us improve this post!