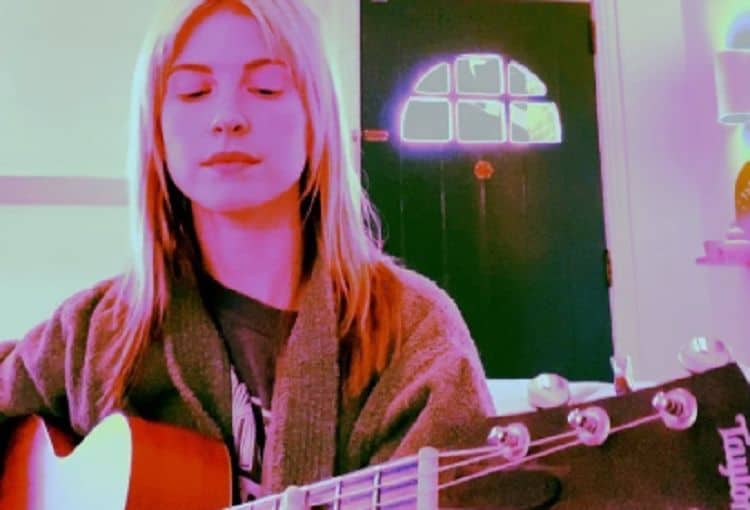 Hayley Williams rose to fame during the mid 2000s as a member of the group Paramore. The band quickly became known for their energetic sound, and as the lead singer, Hayley often became the face of the group. If you were in high school in the 2010s, you probably have some very fond memories of rocking out to Paramore. Recently, however, Hayley decided to go solo, a decision that left some Paramore fans completely shocked. With her first album officially released, Haley is currently creating her identity as a solo artist and her devoted fans are happy to be along for the ride. Keep reading for 10 things you didn't know about Hayley Williams.
1. She Initially Didn't Have Any Interest In Going Solo
Although it was clear that Hayley always had the potential to be a solo artist, over they years she consistently expressed that she had no interest in doing her own thing. During an interview with The Fader several years ago, Hayley was asked about going solo and said "It's just not what I want. I don't know if I would be able to face thousands of people if I couldn't look to my left and my right and behind me and realize that I'm surrounded by people who know exactly who I am." However, Hayley eventually got to the point where she wanted to create something that was truly hers.
2. She's Struggled With Depression
Haley has been in the spotlight for nearly two decades, and it hasn't always been easy for her. She's struggled with depression for much of her life, and at times it has become unmanageable. However, over the years, music has been one of the things that's helped Hayley share her journey and express her emotions.
3. She Was Only 15 When Paramore Started
If you feel like you grew up with Hayley Williams, that's because she grew up with you too. She was only 15-years-old when she started her journey with Paramore. While most people her age were studying for biology exams and getting ready for homecoming, Haley was on the brink of becoming a rock star.
4. She Plans To Return To Paramore
Hayley's solo career doesn't mean that Paramore is over. Hayley would love to continue making music with the band in the future. She told Vogue, "I can't deny there're frontwomen in history who went solo and didn't go back, so that's where I have to trust that the band knows I'm not looking for greener grass."
5. She's An R&B Fan
On top of being an artist, Hayley is also a fan of music. However, her taste in music may be a bit surprising for those who assumed she only listened to other artists like Paramore or herself. Hayley is actually a big R&B fan and loves listening to artists like SZA and Kehlani.
6. She Turned Down A Chance To Collaborate With Lil Uzi Vert
Lil Uzi Vert is one of the biggest names in hip-hop at the moment, and he's also a big fan of Paramore. Uzi even reached out to Hayley with the hope of collaborating, but she decided not to take him up on the offer. Lots of people were confused as to why Hayley wouldn't want to work with Lil Uzi, but she said it's simply because she didn't "want to be that famous".
7. She Admits She Didn't Feel Always Feel A Connection To The Emo Scene
For a while, Paramore was closely associated with the emo scene. However, the group never set out to be an emo band, and Haley didn't always feel a close connection to the scene. She told NME, "I can say pretty comfortably in hindsight that I don't think we ever felt like we fitted. We really gave into it with 'Riot!'."
8. Her Solo Album Was A Freeing Experience
For Haley, one of the best things about recording her solo album was the ability to truly be herself. She didn't cave to the pressure or trying to create a certain sound, and she was able to express herself freely. She says the project "wasn't about trying to fit into this role of who I think I should be. There's more texture here, a bit more grit. There's something for me to take care of."
9. She Likes Going To Live Shows
As an artist, performing live shows is one of Haley's favorite things to do. She loves being in front of her fans and being out on the road. As a fan, live shows are also Haley's favorite. She said she particularly likes "when it's humid and sweaty and gross inside a tiny venue".
10. She Doesn't Regret Moving Out Of L.A.
Hayley spent a lot of time living in Los Angeles, but she currently lives in her hometown, Nashville. She decided to move back to Nashville in 2015 to get married. Although the marriage didn't work out, she loves living in Nashville and is happy that she didn't decide to move back to Los Angeles.
Tell us what's wrong with this post? How could we improve it? :)
Let us improve this post!