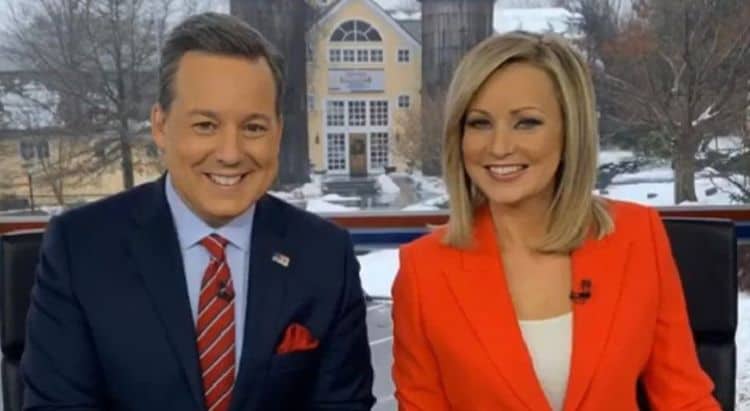 All you really have to do to know anything about Sandra is look at what she's accomplished as of now and you'll get an idea of how motivated she is. At the age of 37 she's gone further than a lot of people that have had the same experiences in life and is still pushing to go further. At the moment she's reached a peak that's very impressive and there's no telling if she'll reach even higher, but chances and history seem to say that she will go as far as she can possibly go to attain whatever goal she sets for herself. After all there's nothing to say that her current position won't afford her new chances on the horizon when they open up.
I think when people say the sky's the limit she takes that pretty seriously.
5. She's a new host for Fox News.
She was just made the new co-host of the show Outnumbered on the Fox Network alongside anchorman Bill Hemmer. So far the network has already received a ratings boost and a 5 percent bump in viewers that tuned in to watch the show. While this might not seem like a lot it's a significant jump when talking about ratings and popularity among certain shows.
4. She was a great athlete in high school and college.
She participated in Track & Field and Cross Country and was an award-winning athlete that set many personal bests during her time. In high school she was the captain of her team and a serious overachiever, a quality which carried over to college where she competed on a National Championship team and still holds a school record in the steeplechase.
3. She began her career as a research associate.
Sandra began at Aegis Capital Group but would eventually move on to Hermitage Capital Management where she became a trader. Eventually she became the Director of Institutional Sales and Trading at Terra Nova Institutional in Chicago. It's safe to say that she's been on a steadily upward climb for a while and hasn't really looked back to see where she's been when attempting to move upward.
2. She joined the Fox Business Network as a reporter in 2007.
Her first onscreen appearance was for Bloomberg Television where she managed to report for the Bloomberg Press. From that point on her career kept moving onward and upward until she landed a job with Fox in 2007. Since then she's been consistently moving forward in an attempt to get to where she wants to be, wherever that might be. The bottom line is that she's seeking to move into a spot of authority where she can do the most good and that's pretty cool.
1. She's a graduate of LSU.
She took a few business classes and minored in speech, which gives the indication that she knew which direction she wanted to head in from the get-go. It's very impressive to see how people map out their lives so well and then adapt to the continuing path even as they do what they can to stay on course.
Life happens of course, but Sandra has been making it work.