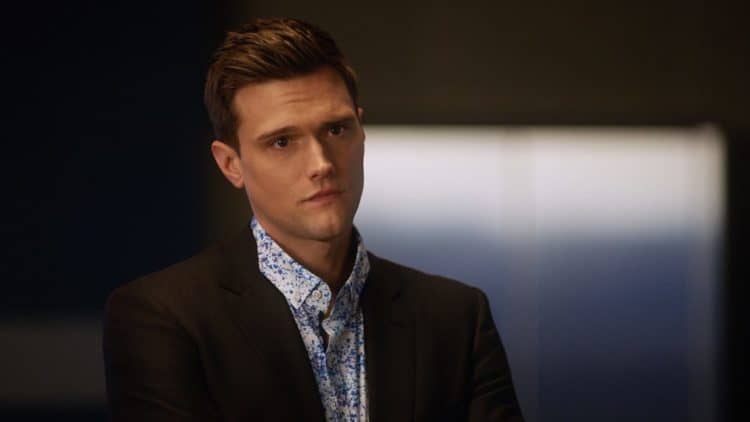 Hartley Sawyer is an American actor who became famous in his role as Kyle Abbott on "The Young and the Restless," a CBS Daytime soap opera. This role gave the young actor a great deal of exposure and it opened other doors for roles in different genres of film and television. Hartley gained a huge following of fans during his time on the soap. For those of you who are wondering what happened after he left the show, here are 10 things you didn't know about Hartley Sawyer.
1. Sawyer left "The Young and the Restless " after less than a year
Hartley landed the role of Kyle Abbott in March of 2013, but it took a year for him to finally make his debut. His last appearance on teh show was in January of 2014. His stint on the show lasted just 8 months, but in the time that he was there, he gained a lot of attention as an actor.
2. Sawyer didn't have any gaps in work
After leaving the CBS soap, Hartley Sawyer was cast in the 2014 thriller film, "Kept Man." This was followed by the comedy film "Caper," in the same year. He went on to host and co-writes a documentary series titled "Courageous Leaders," followed by a starring role in the drama "SPiN."His career carried forward as he landed the part of Ralph Dibny in the CW drama "The Flash." After a year on the series, the casting director made him a regular on the show.
3. He's 34 years old
For those of you who are wondering how old the youthful star is, he is 34 years old. Hartley Sawyer was born in Goshen, New York on January 25, 1985. Although New York is a wonderful city for emerging actors, Los Angeles is where the action is for Sawyer, and this is the city in which he currently resides.
4. Sawyer is a college graduate
Hartley Sawyer graduated from high school and then went on to continue his formal education. Realizing that it's important to have a solid educational foundation, he enrolled in classes at Boston's Emerson College. After meeting the requirements, he graduated from the prestigious institution.
5. He supports animal rights
Hartley Sawyer is an animal lover and he doesn't just talk about his concern for animals who are neglected and abused. He's active in supporting a variety of local organizations for animal welfare. He supports No Kill Los Angeles, Angel City Pit Bulls, and other organizations.
6. His big break came in 2010
Hartley got his break in the acting business when he was cast in the role of Brian Sommers in the comedy television series "Glory Daze." It opened up more roles such as the Kyle Abbott part, and his part in "GCB." This was a turning point in his career that opened up a pipeline of job opportunities in an industry that can be unforgiving for so many hopefuls. He went on to appear in "The McCarthy's," as well as "Don't Trust the B in Apt. 23."
7. He has an Instagram account
Hartley Sawyer does a great job of keeping up on social media. He's made 726 posts on his Instagram account, so this is a place where his fans can keep up on what's current in the celebrity's life. There are a lot of great photos and as we browsed through his posts, we started to get more of a feel for who the man behind the professional actor really is. As of the last check-in, he had 466,000 followers which shows that he's one of the more popular members of the cast of "The Flash."
8. Sawyer is a dog lover
We could have almost guessed that Hartley Sawyer would be a pet parent. He's an activist for the welfare of animals, and he is the pet parent of a pit bull himself. We also learned that Hartley is vegan because he is against eating animal flesh. He also volunteers at local animal shelters, giving freely of his time. You can also find pictures of his pit bull on his Instagram account.
9. He's doing well financially
Hartley has been working as an actor for several years, but he's just recently started to gain the recognition that it takes to make a decent living from steady work. It has been estimated that his current net worth as of 2019 is around $3 million. His annual salary is estimated to be around $500,00 a year. In addition, he brings in other revenues from making cameo appearances, from advertisements and endorsements. He's not doing too bad at all, but we expect his net worth to go up significantly within a few years if he continues on his current trajectory.
10. Sawyer Hartley is a rising star to keep your eye on
Sawyer is a talented actor who also spent some time earlier in his career in the theater performing in a few stage productions. He has experience in acting as well as in screenwriting. He co-created the television documentary "Courageous Leaders." His acting gives him a good perspective for being on the other side of the camera and vice versa. He's making great progress in advancing his career and adding versatility to his skill-set. So far as anyone knows, Sawyer is still single and is not engaged in a romantic relationship. If he is, he keeps this information private. There's not a lot of information that he shares about his personal life, and for now, we hope that he enjoys this degree of privacy because the more famous he becomes, the more that prying eyes will disturb the peace and anonymity that he presently enjoys. This is likely to change as his popularity increases.