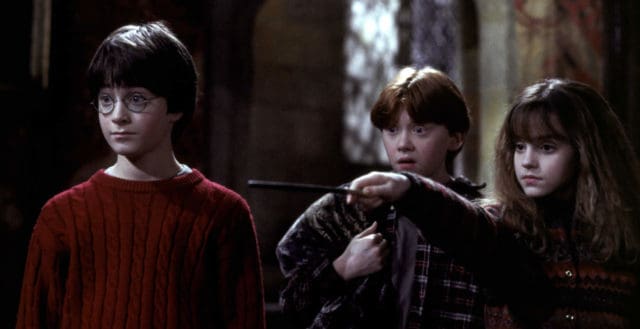 Believe it or not it's been 20 years since the first Harry Potter book was released. It's also worth noting that it's been 16 years since the first movie was released. If there was ever a book series that could be argued as being the "most successful" ever it's most certainly the Harry Potter series. Not only has each book had a movie based on it, one book had two movies based on it and the franchise has brought in billions upon billions of dollars.
Truth be told we might not even be starting when it comes to spinoffs, prequels, etc etc. If Fantastic Beasts and its sequel are any proof, there's a lot more Harry Potter themed entertainment in store for us. It sure seems that J.K. Rowling is done with Harry Potter but I'm pretty sure she'll collect some nice royalties off of anyone else's creations.
Anyway, here's a hearty Happy birthday to the series. We may never see another series of books like this one.
Here are some fun reactions from Twitter
20 years ago a little boy has changed everything. He taught us how to love, to be a loyal friend and more. Thank you, J.K! #HarryPotter20 pic.twitter.com/SjS4uoRTic

— Thiego Novais (@thiegonovais) June 26, 2017
#HarryPotter20 The books were my comfort and hope when things were bad. And the best companion on rainy days.

— Sheeba Mammen (@Sheebabooklover) June 26, 2017
@wwbookclub #HarryPotter20
Luna helped me to realise that I can be who I am and that I'm unique and special. Thank you so so much for that❤

— welcome to chillis!! (@JaniceTheHui) June 26, 2017
https://twitter.com/Southldntabby/status/879264745001451520
HP will always be a part of me.
It thaught me what it means to be strong, loyal, that we're all equal and what love means. #HarryPotter20 pic.twitter.com/Gy1o0c2g7i

— venus ♀ (@dareasfolk) June 26, 2017
https://twitter.com/LauraLisaP/status/879259218334945284
20 years ago today a world that I had lived in alone was suddenly open to others. It's been wonderful. Thank you.#HarryPotter20

— J.K. Rowling (@jk_rowling) June 26, 2017
Save