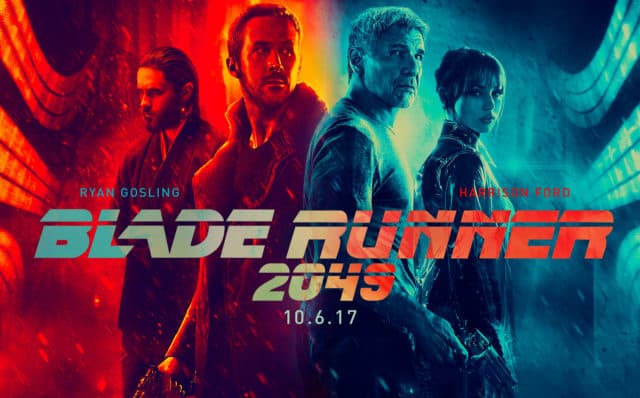 It's easy to forget, given how the movie failed to draw in movie-goers over the past couple of weeks, but Blade Runner 2049 was supposed to be a huge box office success. Following other R-rated successes like It and Kingsman: The Golden Circle, and somewhat more distantly Logan, Deadpool and Mad Max: Fury Road, it was expected to be a much-needed balm to the savagely underperforming 2017 box office.
The movie is reportedly the second most expensive R-rated movie ever produced: somewhere between $100 and $150 million. The most expensive movie in that regard, the aforementioned Mad Max: Fury Road, went on to gross more than $378 million globally and earn ten Oscar nominations, winning six.
And based on Fury Road's success, studio heads had a lot to be hopeful about. Both were based on cult blockbusters last seen in the early 1980's. Both featured A-list actors and revered, auteur directors. Both received universal critical praise upon their release, leading to early talk of Oscar glory.
But whereas Fury Road was an immediate and unquestioned financial success, despite its demanding price tag, Blade Runner 2049 is a certified flop. Granted, it's still putting up strong numbers for a flop, but given how much it cost, and how much the studios behind it were depending on an easy windfall of cash, it cannot be considered anything short of a disappointment.
They promoted the film as much as they possibly could. They produced a high-profile anime prequel. The trailers were breathtaking and the reviews have universally praised it as a one of the year's absolute best productions. It starred the likes of Harrison Ford, Ryan Gosling and Jared Leto and came from the mind behind the films Arrival and Sicario: a man proven in both the realms of science fiction and action. It was based on a film whose popular reception has ballooned to monolithic levels in recent years, whose devoted fan base has always clamored for more. By all rights, it should have been a success.
Despite expectations of a $40-45 million opening weekend, however, it debuted to a tepid $32 million: a heartbreaking downgrade from the original's $36 million… all the way back in 1982. Adjusted for inflation, the original film made the equivalent of nearly $95 million. Although more optimistic industry observers hoped for a second-week bump — a surge in interest based on its across-the-board acclaim — it made only $15 million this last weekend, losing out to horror-comedy Happy Death Day: the final nail in its box office coffin.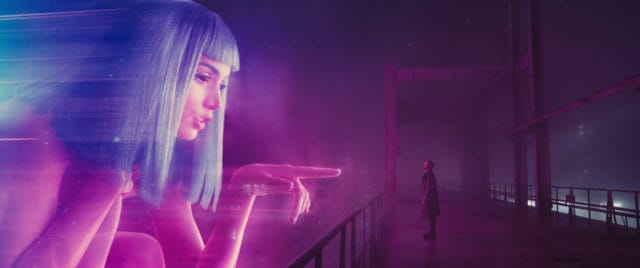 No, Blade Runner 2049 will not be making back its astronomically high budget, at least not during its theatrical run. The industry rule of thumb is that a movie needs to make back double its production costs before it so much as breaks even, never mind turning a profit in its own right. Between its production, advertising and distribution, Blade Runner 2049 would have to make somewhere in the neighborhood of $300 million to do this: something that is absolutely not going to happen.
Maybe a more modestly priced movie could have found success in the current market. Maybe a PG-13 rating, which would have allowed for a larger audience to see it in theaters, would have served it better. Or maybe there just was never a market for a now-twice-failed franchise that had been dormant for the past thirty-five years.
Hopefully the movie can pick up some momentum during awards season: giving it a modest push at the box office and allowing studio heads to save face on a movie that failed to connect with a large audience. Who knows, maybe 35 years from now Blade Runner 2049 will become the same kind of cult classic that the original is revered as today.
Tell us what's wrong with this post? How could we improve it? :)
Let us improve this post!