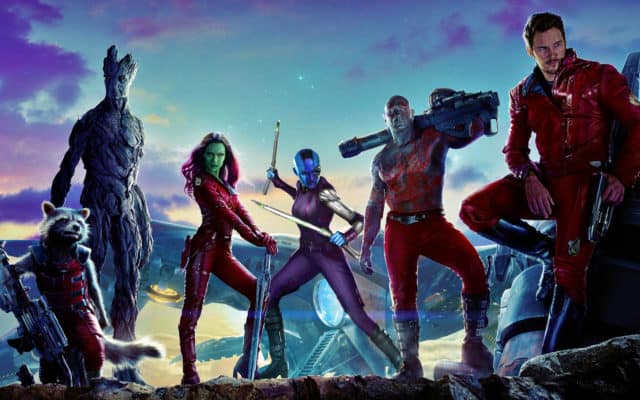 Marvel seems to have always been at the forefront of diversity with their comic line-ups: from X-Men acting as a stand-in for the fight for Civil Rights to their recent push to diversify their superhero lineups. Over the years, they have introduced the world to its first black superhero (The Falcon), an out-of-the-closet Ice Man and a litany of rainbow-colored legacy characters that includes — but is not limited to — a female Thor (Goddess of Thunder), Korean Hulk (Totally Awesome Hulk), Muslim Ms. Marvel (Kamala Kahn), Black Captain America (Sam Wilson), Half-Black female Captain America (Danielle Cage), Black female Iron Man (Iron Heart), female Wolverine (Laura Kinney, aka X-23), Half-Black Spider-Man (Ultimate Spider-Man), Half-Hispanic Spider-Man (Spider-Man 2099), a slew of female Spiders (most notably Spider-Gwen), Hispanic Nova (Sam Alexander) and female South-Korean Iron Patriot (Dr. Toni Ho).
While their cinematic counterparts haven't branched out into quite as diverse a roster — preferring to at least lay the groundwork of the "original" versions of each character — they have certainly done their best to keep things from looking like just a bunch of white dudes in spandex. Their increasingly diverse lineup includes Black Widow, War Machine, the Falcon, Black Panther, Jessica Jones, Luke Cage, Coleen Wing and Claire Temple, with Captain Marvel and the Wasp soon to appear in their own movies. Even Laura Kinney (the female Wolverine) and a Black Human Torch have shown up in the last couple of years, although those are admittedly not a part of the Marvel Cinematic Universe.
Guardians of the Galaxy Vol. 2 director James Gunn was recently asked about when Marvel planned on incorporating LGBT characters in their movies. Not only is it in keeping with the broadening global demographics that the company is trying to appeal to, but several core Marvel characters throughout the years have identified themselves as such over the years. He responded that he "would love to be able to [feature a gay hero]. We might have already done that. I say watch the movie. Check it out. See what you think."
While far from a definitive tell, Gunn is clearly hinting at some character in the upcoming Vol. 2 identifying themselves along the LGBT spectrum. And from what we know about the characters set to appear in the bombastic sequel to 2014's Guardians of the Galaxy, we might be able to narrow that field just a little bit.
It's probably safe to say that Starlord is out. While it's possible that he might take a surprise turn toward bisexuality, his constant pursuit of Gamora, frequent reminiscence on female lovers and apparent sexual disinterest in his male compatriots makes him the most heteronormative of the bunch. Drax, with his backstory surrounding a dead wife and child, is similarly safe to disregard here.
Groot's decidedly alien composition and apparent a-sexual reproduction (the luminescent spores from the first film) means that he's not likely to come out of the closet anytime soon. Rocket also seems an unlikely choice for coming out as a gay character, both because of his unique physiology and because one of his known associates that was listed on his Nova Corps rap sheet included a Lylla, an anthropomorphic otter and self-described soul-mate.
Of the remaining core cast members, Gamora seems the most far-fetched. While I wouldn't put it past Marvel to have her rebuffs of Starlord's advances turn out to be due to being a lesbian — it would fit with the tone and humor that the first film established — I doubt that they would write off our main hero's love interest so flippantly.
Her sister, Nebula, seems like another long-shot. It's not that I think her incapable of identifying as LGBT so much as I don't see her sexual preference coming up at all. While a demanding presence on screen and a driving force within the franchise, Nebula is so hyper-focused on her family issues — ranging from wanting to kill Thanos to hating her siblings — and genetically modified beyond reason, I don't see Gunn devoting the time in-movie for her to put aside her blinding hatred to have a heart to heart about her sexual preferences.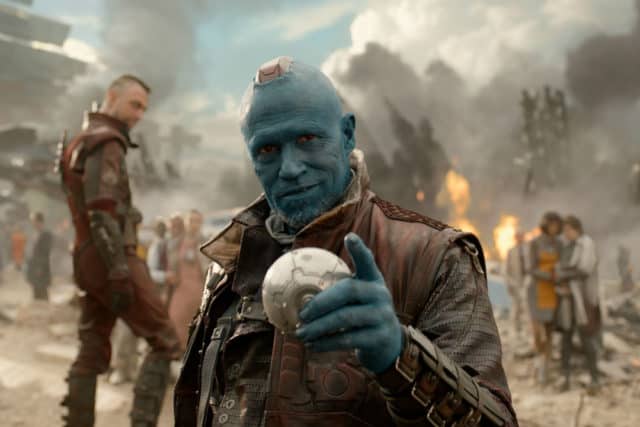 Yondu could be an interesting choice for a outed gay character. Historically speaking, pirates were an incredibly sexually liberal group. The Golden Age of Piracy featured a same-sex union called matelotage, where two pirates would bunk together, pool their bounty, inherit each other's property and everything else that marriage entails. In fact, there were entire pirate communities where men would be openly involved with one another.
At this point, prior to Vol. 2's May release, we don't know much about Yondu's backstory. We know that he has some kind of paternal relationship with Starhawk and left the original Guardians of the Galaxy under somewhat dubious circumstances. Beyond that, nothing. And if we're already getting his backstory fleshed out in the film, it wouldn't be too much of a stretch to think that other revelations about the character might also come to light.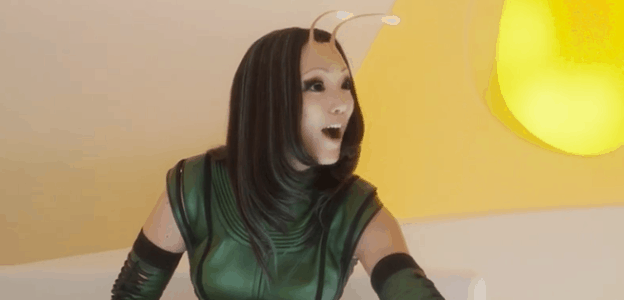 The last likely candidate is Mantis, a newcomer to the Guardians team. Although she is married to the Swordsman in the comics, Marvel has taken extreme liberties in translating their cosmic characters to screen already. Drax, for example, was originally a Human named Arthur Douglas; Rocket was a member of an alien species who just so happened to look like a Raccoon (and hated to be reminded of that fact); Starlord's father was not originally Ego the Living Planet (as it apparently is the movies). I therefor don't think that Marvel will feel beholden to this particular piece of comic canon.
As an empath, there is theoretically a second in for her as an LGBT character. Besides an innate homosexuality, I could see where her empathic powers — her ability sense, feel and share the emotions of others — could lead to her developing non-heteronormative preferences in sexual partners. I would not be surprised if she was not at least coded as LGBT in the film, if not explicitly identified as such. The apparent therapy session she leads in the trailers also seems an ideal opportunity to reveal that fact to the group.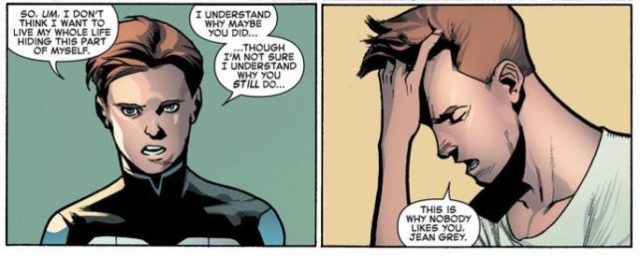 At any rate, I hope that Gunn's comments weren't just misdirection for a movie that he is admittedly working to drum up interest in ahead of its pending release. Marvel has a rich history of character breaking out of the homogeneous mold that society at large deems acceptable. And without having access to their most iconically diverse intellectual property — the X-Men — Guardians of the Galaxy, with its broadly redefined cast of cosmic characters, seems an ideal franchise to introduce non-heteronormative heroes into.
Save