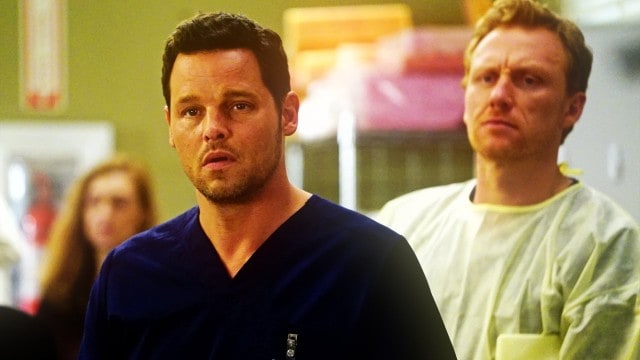 Grey's Anatomy is no stranger to controversial topics. This includes controversy that the doctors of Grey Sloan Memorial Hospital don't always agree on with each other. It has been awhile since the show has had a hot button discussion on issues that aren't apart of the hospital but make their way in through the patients. Tonight's episode is not just controversial for the doctors, for some it's personal.
A young boy comes into the ER after being accidentally shot by his friend while they were playing with his mom's gun. Each and every part of that sentence can be, and is, dissected on tonight's episode as the doctors furiously work to save the boy's life. Should the gun have been in the house in the first place? Why wasn't it properly locked away? Did the boys not know the dangers of being near the gun, let alone playing with it? Why was the gun loaded? All are valid questions which spark a huge debate among the doctors.
Adding another layer to the controversy is the fact that many of the Grey Sloan Memorial doctors were present when the hospital was the scene of a mass shooting in season 6. It is understandable that Dr. Alex Karev in particular would have a problem with this situation given that a) he's a pediatric surgeon, b) he grew up with messed up family where he had to be wary of weapons making their way into the house, and c) he himself was a victim in the hospital shooting. I'd wager the other doctors also haven't forgotten the ordeal they went through, and will be very opinionated on this topic given how many of them have become parents since then. We'll get everyone else's take on the situation tonight, which is sure to be a pressure cooker of controversy.
"Trigger Happy"-The doctors work frantically to save a young boy who was accidentally shot. Meanwhile, Arizona is upset when Callie tries to make an important decision about Sophia's future without consulting her.
https://www.youtube.com/watch?v=74GgsFx5Beg
Tune in tonight for the all new controversial episode of Grey's Anatomy.
Tell us what's wrong with this post? How could we improve it? :)
Let us improve this post!