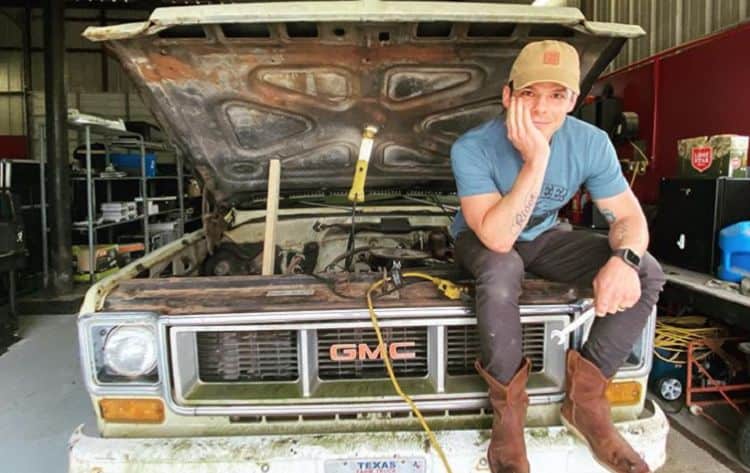 Granger Smith is one of those individuals that not everyone might know about but is somehow so insanely popular that once you hear his name you won't be likely to forget about it. The country singer has been tearing up the charts for a while now and considering how popular he's become it's amazing that he hasn't won more awards at this point. But as with many things there's likely a reason why he has yet to really break through every last barrier put in his way. It's not for a lack of talent since he has plenty of it, but at this moment it almost feels as though the tragedy that he and his wife have just gone through recently could be holding him back for a while as would only be natural. His skill on the guitar and his ability to turn heads and inspire others are definitely a big part of why he's been so successful to this date.
Here are a few things about Granger you might not have known.
10. He lost his son to a tragic accident.
Megan Stein of Yahoo! Lifestyle was just one of many that shared this tragic news that Granger and his wife posted on Instagram. The details of his son's passing are there if you choose to read, but this kind of tragedy seems unbearably personal and isn't one that needs to be felt by any parent.
9. Granger is self-taught on the guitar.
It's not just the patience one needs to make this happen, it's having the ability to listen to the music and fully understand it and grasp just when it sounds right as well. If you've ever tried to sit and tune a guitar by ear alone you'll understand how difficult this is.
8. He was signed to his first contract at the age of 19.
This would be a dream come true for a lot of young singers since the idea of rejection is a very real and very big factor of trying to get into any industry that's as big as the music business and the idea that someone can just walk in isn't all that real.
7. He's been nominated for a couple of awards and won one of them.
So far he hasn't really been noticed for a whole lot of awards or even been nominated for a bunch but it still seems as though people are willing to elevate him in a way that might send more in his direction any year now.
6. Granger has a pretty hefty following on social media.
Hundreds of thousands follow this guy on Instagram and across the other social networks as it's kind of obvious that he's gained their attention and support throughout the years as he's continued to do what he does. There's no doubt that an outpouring of sympathy came his way when the tragic loss of his son occurred.
5. He has a net worth of $6 million.
Considering the level of popularity he's reached it's not really hard to see how he's worth this much and how those who listen to him have continued to buy his stuff and make his tracks and albums some of the hottest in the industry. Sometimes the fans speak louder than anyone else.
4. He has an alias that he created by the name Earl Dibble Jr.
Some folks feel the need to create an alias or alter ego that keeps things interesting and allows them a level of mystique or comedic value that others may or may not see in the same light, but so far it's worked for Granger.
3. Granger has been in the music industry for a couple of decades now.
His pursuit of a worthwhile career has led him to the point he's at now and so far you could say that he's done quite well for himself and become the kind of singer and artist that many find inspirational and even worth emulating.
2. He is a college-educated man.
You tend to hear a lot of stories about celebrities and artists that went to school and dropped out to pursue their careers or didn't go at all and made it big in the business. But there are still plenty that decided to earn a degree and pursue their career at the same time.
1. His first studio album came out while he was in college.
Some people go to college to have fun and establish themselves as successful individuals later on while some just go for the experience in order to say that they'd been there. Granger wasn't idle during his time in school though as he was already working on his career along with his studies.
The loss of a child is horrible to even contemplate, let alone have to go through. But hopefully Granger and his wife will be okay in the days moving forward.