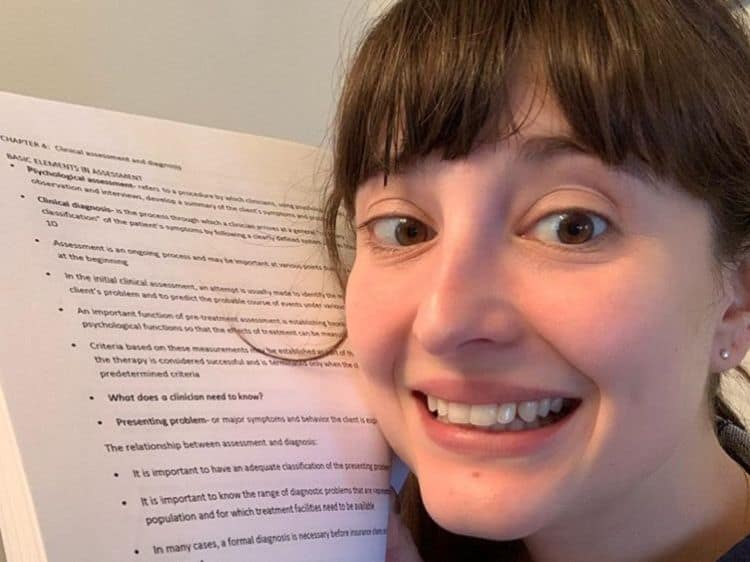 The entertainment industry is constantly changing. While in the past, entertainers had to rely on traditional outlets like films and TV shows to showcase their talents, there are more options available today. One of the most popular is podcasts, which allow individuals to entertain others in a variety of ways. There is a great deal of excitement about an upcoming podcast series created by Allison Raskin.
Raskin is an enormously talented and charismatic performer. She has done a great deal of comedy work and recently released a book titled I Hate Everyone But You. This new podcast, which will take the form of 12 scripted episodes, is set to be a groundbreaking comedic soap opera. For those wondering about the artist behind the series, here are five of the most interesting facts about Allison Raskin.
5. She has a writing partner
Raskin has had an immensely successful career. One of her most impressive accomplishments has been her book, I Hate Everyone But You. However, she does not deserve all the credit. Her best friend, Gaby Dunn, co-authored the book. It is interesting to learn that not only is Raskin an incredibly talented individual in her own right, she is also adept at collaborating with others.
4. She made great sacrifices for her career
Just about every successful comedian can attest that breaking into the entertainment industry requires a great deal of sacrifice. For Raskin, investing in her career meant giving up more than most people are willing to give up. After making the decision to pursue a career in the industry, she realized that she needed formal training. She actually moved across the country from New York to study at the University of Southern California. There, she earned a BFA in screenwriting.
3. She has already done some major online work
Podcasts are certainly one of the surging ways that performers are connecting with audiences, but this is not Raskin's first foray into mainstream entertainment outlets. She has done a great deal of work writing and acting for Buzzfeed as well as Sourcefed. She also appeared in Party in the Back by Fullscreen. Clearly, Raskin has a keen eye for what people are tuning in to watch today.
2. She has a popular comedy channel on YouTube
Raskin may not have starred in massive Hollywood productions, but that does not mean she doesn't have a following. She and Gaby Dunn, the co-author of her book, also create hilarious videos for "Just Between Us," their YouTube channel. To date, the channel has received over 100 million views and has over 750 000 subscribers. With accomplishments like these, her podcast series will almost certainly be a smash hit.
1. She received great praise for her book
When I Hate Everyone But You was released earlier in 2017, it was met with overwhelming praise. Raskin's debut book quickly became a New York Times bestseller. It also won numerous awards and was featured on several notable lists. Some of these include being named a "Best Young Adult Book of 2017" by POPSUGAR, appearing on the "16 Books The Internet Is Going To Be Obsessed With This Year" list by Bustle, and many more.
Allison Raskin has earned a reputation as one of the funniest and most consistent entertainers working today. What is truly remarkable about her career is that the majority of her work is outside of the mainstream entertainment industry. Instead of appearing in Hollywood movies, Raskin has earned a following through her work on YouTube, Buzzfeed, and now podcasts. With her talent and work ethic, fans will surely have much more to look forward to from Raskin.