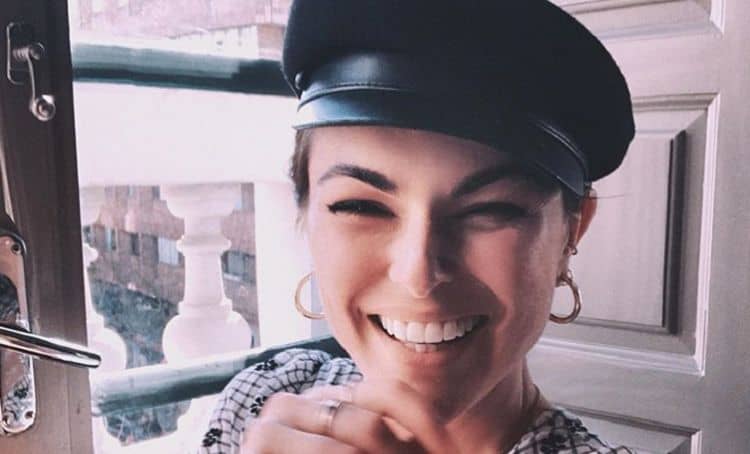 As announced per press release earlier this week, the über talented Serinda Swan will star as Medusa in the "Marvel's Inhumans" TV series. In this series, Medusa is the Queen of the Inhumans and wife of Black Bolt – his most trusted advisor, a fiercely resilient warrior who has the ability to move and control her hair the way most people use their hands and fingers.
It was previously announced that a version of the first two episodes of the new ABC series will premiere exclusively in IMAX® theatres for a two-week window in September 2017, prior to the 8-episode network run.
"Marvel's Inhumans," were first introduced in Marvel Comics by Stan Lee and Jack Kirby in 1965. Since that time, they have grown in prominence and become some of the most popular and iconic characters in the Marvel Universe.
"Serinda empowers Medusa's regal glory and still maintains a relatability that synced perfectly with the character," said Jeph Loeb, Head of Marvel Television and Executive Producer. "She is nothing short of wonderful."
Added Executive Producer and showrunner Scott Buck, "Serinda Swan brings a regal elegance, as well as a sense of great inner strength and fierce determination to the role of Medusa. I couldn't be happier to have her as our Queen of Attilan."
Serinda will join recently Anson Mount ("Hell on Wheels"), who will portray Black Bold, and Iwan Rheon ("Game of Thrones") who will bring Macimus to TV life. 
"Marvel's Inhumans" is executive produced by Scott Buck ("Dexter," "Marvel's Iron Fist") along with Jeph Loeb ("Marvel's Daredevil," "Marvel's Jessica Jones," "Marvel's Luke Cage") and Jim Chory ("Marvel's Daredevil," "Marvel's Jessica Jones," "Marvel's Luke Cage") with Buck serving as showrunner. Roel Reine ("Admiral," "Black Sails") will direct the first two episodes. The series is co-produced by Marvel Television and ABC Studios.
So who's excited?
Save