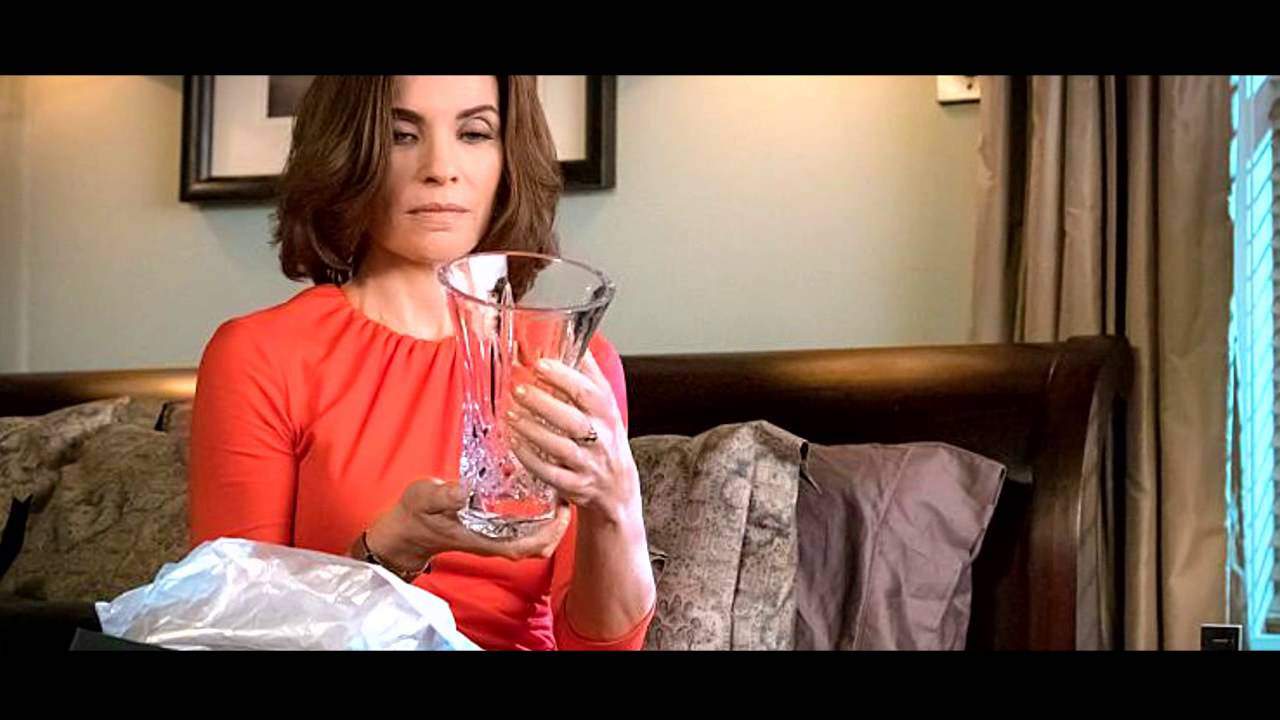 With only 3 episodes remaining of the popular CBS drama The Good Wife, it appears that a lot of the storylines with Alicia, Peter, Diane, and Cary are starting to come to a conclusion. It was announced over two months ago that the series, which stars Julianna Margulies as top-notch attorney Alicia Florrick, would not be returning for an 8th season. Since then, viewers have been treated to six awesome episodes. The next new episode, "Party," will air this Sunday at 9 PM and looks like it will be just as great as any other outing from this superb final season.
The below preview shows that things are a little hectic at the Florrick household. We already are aware that Peter is on trial, Alicia is adjusting to her new romance with Jason while also filing for divorce, and Diane is trying to start an all women firm. With all of this going on, Alicia still finds time to throw Howard and Jackie a party to celebrate their upcoming wedding nuptials. I think its pretty odd that Jackie would still want to continue with her wedding as her son may be heading to prison. She has always been Peter's #1 fan over the last seven years and now she only has eyes for Howard. Take a look at the festivities:
If that was not enough to quench your thirst for The Good Wife until tomorrow night, TV Overmind was able to locate some promotional photos for the new episode. The photos show Diane and her husband attending the party and it appears that Diane has something very important to discuss with Alicia. Could it be in regards to the all women firm? The photos also depict Zack kissing a young woman, so he may have a new woman in his life. It wouldn't be a truly awesome episode of The Good Wife without a Alicia/Jason moment. Viewers won't be disappointed as the two share at least one scene together.
https://www.youtube.com/watch?v=kLFSnObw19s
What do you think will happen on the next new episode of The Good Wife? Let us know in the comments section below.
Photo by: CBS