As far as great renovation reality TV shows are concerned, Good Bones was right up there. Unfortunately for fans, all great things must eventually come to an end. After eight wholesome seasons on the air, the curtains are closing on the HGTV series. The show's cohost delivered this news, Mina Starsiak Hawk, on her Podcast, Mina AF. In her own words, "Today, I filmed my last few pickups for Good Bones. Not Good Bones season 8, but for Good Bones. So it is official, that's a wrap, folks."
The show itself is kicking off its eighth season on August 15, 2023, and it promises to be one of the best so far. It's safe to say that fans of the show will miss it dearly, but when it's time, it's time. Here's everything there is to know about the show and its befitting ending.
The Premise Of Good Bones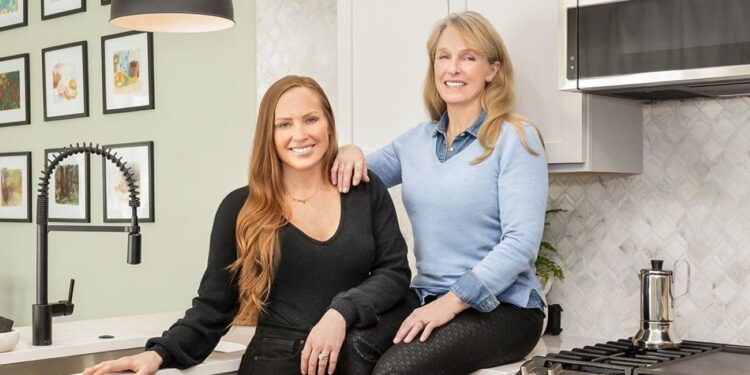 It's safe to say that Good Bones sticks out in a sea of renovation shows. Hosted by mother-daughter duo Karen E. Laine and Mina Starsiak Hawk, the show follows their company, Two Chicks and a Hammer. In a nutshell, they refurbish homes in Indianapolis, Indiana. But that's an oversimplification of the premise if there ever was one. Together the teams have taken on everything from simple jobs to the broader task of building homes from the ground up. What really sets them apart is the genuine passion not just to transform homes but to transform their community in the process.
It's easy to mistake what they do for house flipping. But the pair are quick to point out that they aren't and prefer to refer to themselves as "neighborhood rehabilitators". Even more interesting is the fact that the pair had zero training or experience before they started their company. Prior to it all, Hawk was a waitress at Pizzology while Laine worked as a defense attorney. They pretty much picked up all their skills from YouTube. The fact that the ladies are self-taught makes the success of their business and the show even more commendable.
Why Is Good Bones Ending?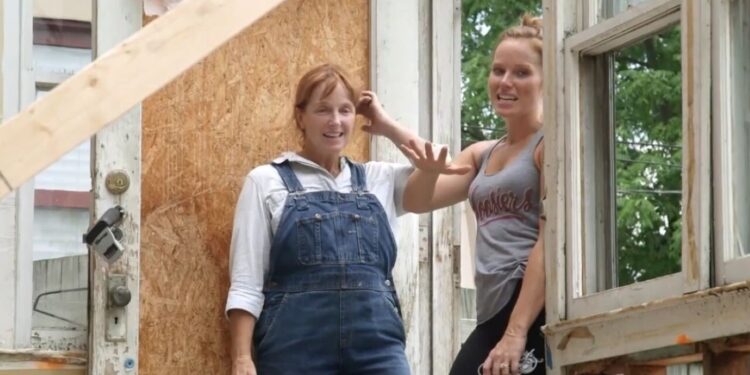 Apparently, the decision to bring the show to an end was mostly Hawks. In her precise words, "The end of anything is just hard". However, she could no longer lie to herself; apparently, she was getting pretty burnt out. Furthermore, she no longer felt like the best version of herself. She further explained, "I got to a point where I think I kind of felt like, whether it made sense or not, it felt like I was fighting for my life, or fighting for my family's life, fighting for my employees' lives, to figure something out, to find a solution, to find the next thing."
Being at the forefront of a show like Good Bones takes its toll. Practically all the seasons of the show were somehow intertwined. As such, the hosts and crew constantly had a myriad of projects on the table. When specifically quoting a number, Hawk confirmed that they juggled a minimum of five to eight projects all in the air at once. Hawk is hoping to work on fewer houses, cut down her team, and move at a more practical pace.
What's Next For The Mother-Daughter Duo?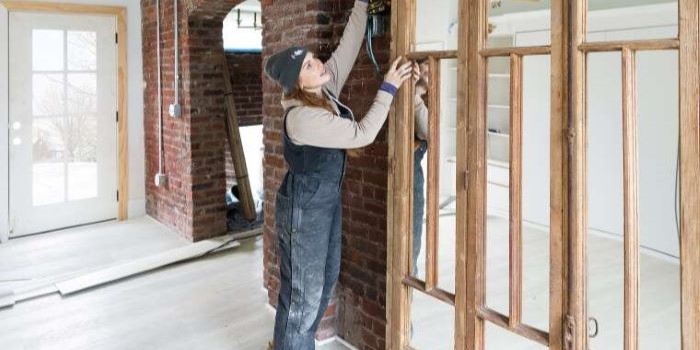 While Good Bones is ending, it's most likely not the last that audiences will see of Mina Starsiak Hawk and Karen E Laine. Apparently, HGTV is currently discussing the possibility of new projects with them. More specifically, Hawk revealed that she's planning to focus on some self-care and her family as she prepares for what comes next.
Luckily, she has landed a new role as the Chief Design and Build Officer of the home improvement brand, Character. She recently announced this new development on her Instagram page. Her caption read, "I'm so excited to finally be able to share that I have been having conversations with @character.home an amazing home improvement brand, and I am officially the Chief Design and Build Officer!" Besides that, it's clear that she has been pitching ideas for new TV shows, so something is bound to pop up. In the meantime, she equally planning to spend more time working at her home store and providing content on her podcast.