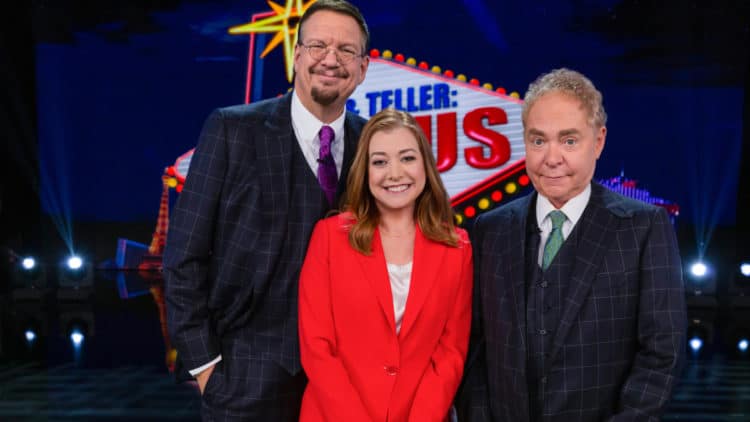 Penn and Teller have been entertaining the world with their love for magic for more than 40 years. During that time, they have made dozens of TV appearances including having shows of their own. Their most recent show, Penn & Teller: Fool Us has been on the air since 2011 and during that time it has entertained countless people. The series is a competition show that highlights talented magicians who hope to impress Penn and Teller. At the end of each act, Penn and Teller are tasked with trying to uncover the secret of the trick. While viewers are already aware that things in the magic world aren't always what they seem, many can't help but wonder if the same is true for the show. Over the years, some fans have questioned whether or not they are actually the ones being fooled. With that being said, is Penn & Teller: Fool Us fake? Let's talk about it.
Why Do People Think Penn & Teller: Fool Us is Fake?
At this point in time, the average reality TV viewer knows that what they are seeing isn't entirely realistic. When it comes to Penn & Teller: Fool Us, many viewers seem to think that Penn and Teller have actually seen the acts before the magicians present their tricks on the show. Some even think that the producers determine who will win before filming even begins. Given how lots of other shows are run, this isn't really a far-fetched thought. In a Reddit thread, a user named ANormalSpudBoy wrote, " I believe that the producers have "taken over" FU…" The user then went on to provide several examples to support their idea. ANormalSpudeBoy went on to say, "I begun to suspect this when Shin Lim fooled them for a second time. At first, he was fooling me, but as he went on in the routine, I realized he was using a principle called "Black Art". Basically, if two objects are painted a dark enough black, the human eye can't distinguish the difference. Teller is certainly aware of this principle, it's a very old one. The fact that this guess wasn't thrown out surprised me. And why did Penn have a pre-printed card ready that said he fooled them? He was prepared for that bit it seemed…" While some users felt that the argument was a little farfetched, others seemed to think there was some truth to the assessment. Even if people didn't believe that the producers are picking the winners, many did seem to think that Penn and Teller have already seen the acts beforehand.
Is The Show Fake?
Even though there are lots of people who seem to think the performances on the show are staged, that may not be the case. According to a Quora user named Craig Good stated that Penn and Teller "may know the magicians, since it's a small world, but they do not see the tricks in rehearsal. Only Johnny Thompson is told (shown, actually) how the trick is done so that he can referee from the control room. Penn and Teller get no hints, no advance peeks. The show is completely fair to the magicians, the audience, and the television viewers. Which is why you won't see some acts that have appeared on certain other large talent shows, where camera trickery is involved". Another user named Ian Harvey who claims that his son was on the show, also added that Penn and Teller don't even know the names of the magicians who will be performing beforehand. However, he added "the production crew of 'Fool Us' include magic experts who have been told the method and who are the final arbitrators on whether they fool P&T or not". Some viewers will be relieved to see what Craig and Ian had to say, but there are plenty of people out there who are probably still skeptical – and rightfully so. At the end of the day, we all know that reality TV is fake to some extent, but it can be frustrating because networks, producers, and cast members still like to keep things hush-hush. Those involved in a show will never outwardly say what's real and what isn't (sometimes due to nondisclosure agreements). So, while it seems that many things about Penn & Teller: Fool Us seem to be legit, there are probably some other details about the show that have been fudged to make the series more entertaining. Either way, however, people are still tuning in and enjoying the show. Sometimes, that's all that really matters.magicians
Tell us what's wrong with this post? How could we improve it? :)
Let us improve this post!