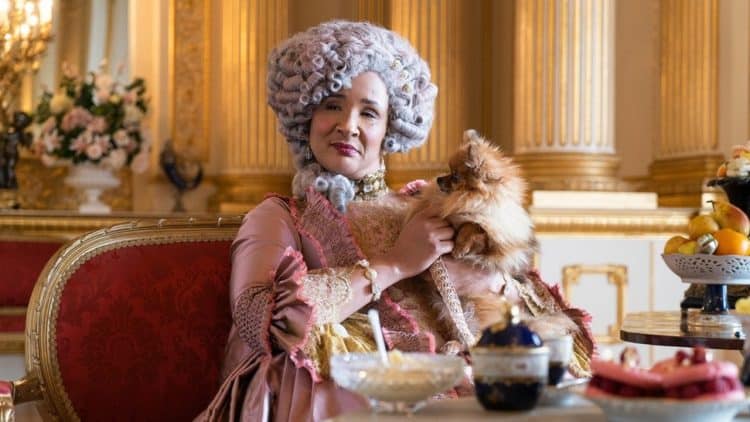 Golda Rosheuvel has been acting for more than 20 years, and her talent has always been undeniable. Recently, however, she has been getting lots of attention for her role as Queen Charlotte in the new Netflix series, Bridgerton. Her portrayal of the real-life queen has earned her praise from viewers and critics alike. Her ability to find the perfect balance between drama and comedy has helped her bring the character to life in ways many could have never imagined. As the show continues to gain popularity, fans are anxiously awaiting the announcement that Bridgerton will be renewed for a second season. Keep reading for 10 things you didn't know about Golda Rosheuvel.
1. She Comes From A Creative Family
Oftentimes when people are interested in the arts they find resistance from their loved ones who would prefer a more traditional path. Golda, however, was lucky to always have the support of her family. She told Broadway World, "I come from a very musical family: we've always sung, my father played instruments, my Mum was in an orchestra, my brother too. So it's in the blood, I suppose!"
2. She Has Lots Of Theater Experience
Golda doesn't have the most extensive on screen resume, but that doesn't mean she's lacking in experience. She has had a very successful theater career which includes roles in plays like Porgy and Bess, Romeo and Juliet, and The Winter's Tale. She even portrayed Othello in a 2018 production of the play.
3. She Is A Lesbian
Golda is a proud lesbian and she understands the importance of representation of LGBTQ+ characters both on screen and on stage. She has played a gay character twice in her career. She is in a longterm relationship with a woman named Shireen Mula who is a writer.
4. She Is A Megan Thee Stallion Fan
Megan Thee Stallion is arguably the hottest woman rapper of 2020. She has had an amazing year that includes several hit singles and a collaboration with Queen Bey herself. Megan she has built a fan base of people from all over the world. Golda Rosheuvel is one of those people.
5. She Found The Experience Of Playing Queen Charlotte To Be Empowering
One of the first things many viewers will notice when watching Bridgerton is that Queen Charlotte (Golda) is a woman of color. Although the queen's true ethnicity remains somewhat of a mystery, there are many scholars who believe that she was, in fact, biracial. Getting the chance to portray such an important part of history is something that is very meaningful to Golda. She told Insider, "It's so empowering for an actress to have that background and that feeling that a person in the 1800s could have been fighting for her people and could have been fighting for representation."
6. She Likes To Travel
Golda was born and raised in London, but she has gotten the chance to explore far beyond the famous city. She has been fortunate to live a lifestyle that has allowed her to travel far and wide. She has visited many beautiful places such as France, Greece, and Italy.
7. She Loves To Spread Positivity
Being a professional actress comes with a lot of ups and downs, but Golda has always refused to stay down for long. Golda does her best to maintain a positive attitude and she loves using her social media presence to spread positive messages to her followers.
8. She Is Very Active On Social Media
Golda may not have the largest social media following, but that has never stopped her from keeping her fans up to date with what she has going on. She's very active on both Instagram and Twitter and she loves posting about her projects and some of her personal moments.
9. She Likes To Read
A love for performing wasn't the only thing that was instilled in Golda from an early age. She also grew up in a household where a love for reading was instilled in her. As an adult, Golda continues to enjoy reading and she has a special place in her heart for poetry. Sometimes she even shares images of her favorite poems on social media.
10. She Loves Connecting With Her Fans
Golda understands the importance of building a strong relationship with her fans and she is grateful for the support they've shown her over the years. She loves getting the chance to interact with her fans and often uses social media as a means to do that. Now that her fan base is growing, there will be a whole new wave of people who are looking forward
Tell us what's wrong with this post? How could we improve it? :)
Let us improve this post!