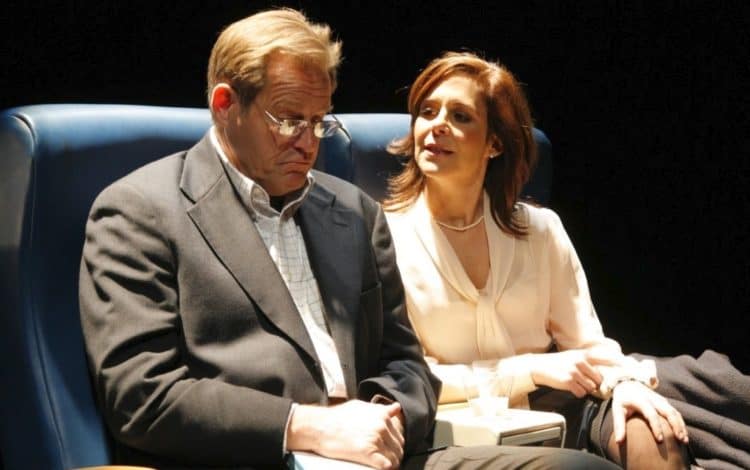 A third generation Los Angeleno, Laura Niemi, a Spanish, Turkish and of Greek descent, started out as a bass guitarist in a performance rock band called, Spork, who toured with Marilyn Manson. After traveling the world and performing in several productions, Laura decided to branch out and founded the Lost Angels Theater Company. The LATC production of Tracey Letts' "Killer Joe" garnered several awards and won Laura an ensemble Ovation award for her performance. Her first screen credit was in Joss Whedon's Firefly, and since then she has been steadily working in both TV and film and has been seen in such films as Jobs, Trust and Chastity Bites. She is also a part of the sketch comedy group Showfriends.
The daughter of producer, Vicki Niemi and the daughter in law of Jill Gascoine & Alfred Molina, Laura attend El Camino Real High School, Beverly Hills High school and University High School. Previously, Niemi has gained fans and momentum for her recurring role as the two-faced Harlan County inmate, Sally, during Season 5 of FX's popular TV show, Justified; and for her appearance as CIA Analyst Wendy Balian in the hit CBS police-drama, NCIS:LA.
Daytime viewers will also recognize Niemi from her recurring roles as Ramona Danvers on ABC's General Hospital and as Dr. Beth Greene on CBS's The Young and the Restless. Other notable roles include Jillian, the Queen Bee of San Griento housewives, in the horror/comedy film, Chastity Bites; and in the Steve Jobs' biopic, Jobs, starring Ashton Kutcher. Niemi hits the big screen starring in the leading role of Gas Lamp Entertainment's indie horror film Lake Alice, which premiered at the Sundance Film Festival's Indie Lounge. Niemi also appears alongside Oscar-nominated actor Tim Roth in renowned Mexican director Michel Franco's 2015 Cannes award-winning drama CHRONIC, currently nominated for 'Best Feature Film' at 2017 Independent Spirit Awards.
Thankfully Laura was gracious enough to lend us her time to come up with this list of 10 things we never knew about her!
1. Her first TV gig was in Joss Whedon's Firefly.
Laura was cast opposite Adam Baldwin in the cult hit "Firefly" playing the role of Woman. Though she had no lines she received a lot of fan mail due to the huge following of the show.
2. She is the Artistic Director of the Lost Angels Theatre Company, which has netted her multiple awards as both an actor and a producer.
After being in several small theater companies, she branched out to start her own in 2002. Her first project was a co-production of "Ourselves Alone" by Anne Devlin, about the troubles in Northern Ireland. The show opened to critical acclaim, and thanks to packed houses their run was extended twice. Next, Lost Angels produced the west coast premiere of Tracy Letts' play "Killer Joe", after months of persuading (and pestering) Letts to give her the rights. It was worth the pursuit. The production won four out of five nominations it received at the 2005 Ovation Awards, beating out heavy hitting theater groups such as the Geffen Playhouse and The Taper.
3. William Friedkin cast her in the South Coast Rep production of Man From Nebraska after seeing her in the LA premiere of Killer Joe, another Tracy Letts play.
Laura knew William Friedkin was also a fan of playwright Tracy Letts and invited him to see the production of Killer Joe. Impressed with her work, he offered her the role of Pat Monday, a sensual divorcee driven by her libido, when he directed Man From Nebraska at the South Coast Rep. She has performed in multiple Tracy Letts' plays. In 2005 she played Sharla Smith, the adulterous and treacherous step mother in "Killer Joe" and in 2007's production of "Bug" as the tough lesbian biker R.C. (she also took the stage for performances as lonely cocktail waitress Agnes).
4. One of her first jobs was as a telemarketer for a theater selling subscriptions.
She counts this as one of the best things that happened to her both professionally as well as personally. It was at The Odyssey Theatre that she fell in love with theater and got exposed to playwrights from all over the world. After working there for a year, she joined a theatre company and started performing at the Odyssey in various productions. She also met her husband, who worked as the technical director.
5. She has been speaking on panels at a women's correctional facilities for over a decade.
As a person who has battled addiction in the past, she has spent fifteen years speaking to women in lock-down facilities about her life in recovery. She's been sober for 18 years.
6. Laura played bass guitar for a band who toured with Marilyn Manson in the 90s.
The band, "Spork", were a heavy rock, performance art band who caught the attention of Marilyn Manson. After seeing the band perform, he asked them to open for his 1994 tour.
7. She auditioned to play Milo Ventimiglia's mom three times.
Before landing the role of Marilyn Pearson, Jack's mom on This Is Us, she had auditioned to play Milo's mother twice before… in completely different projects.
8. She is the daughter of film producer Vicki Niemi.
Laura is all too familiar with set life as she spent much of her teenage years on location or in soundstages with her mom, producer Vicki Niemi. Laura would get jobs during the summers as an Extra or a P.A. It wasn't until later in life that she got the bug to start developing a film and television career.
9. She worked at Tower Records in the 80s
As a teenager, Laura worked a highly coveted "cool job" at Tower Records in Sherman Oaks. She has been recovering ever since from her music snobbery, and it was there that she met lifelong friend and writer, Rachel Pollon.
10. Co-founded the sketch comedy group Showfriends.
As an actor who has been hired both in comedy and drama she and fellow friends Michael Cotter, Tammy Dahlstrom and Jeff Witzke formed the group back in 2016. The group became an instant Funny or Die sweetheart with their West Wing: The Trump Years sketch, among others. You can check out their stuff at showfriendsla.com
Tell us what's wrong with this post? How could we improve it? :)
Let us improve this post!