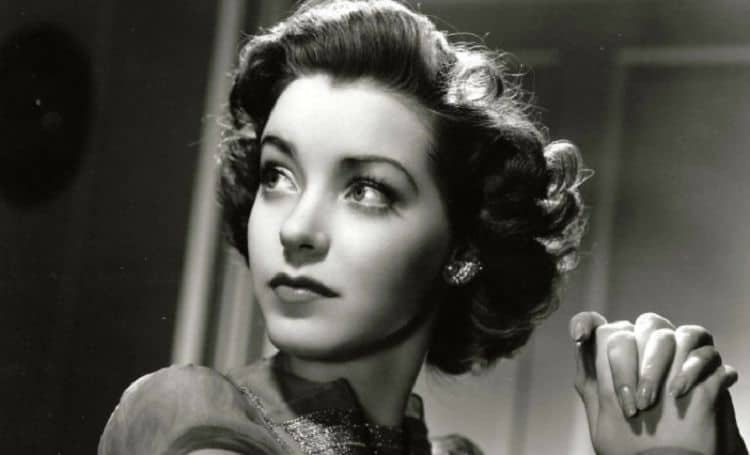 Marsha Hunt is a name everyone should recognize. She's one of the most beloved actresses in all of Hollywood, and she has been since long before most of us were ever born. She's a classic movie star, and she is everything good about what Hollywood was back in the glamorous days. She is known as one of the very last stars from the "Golden Age," which was the time around the 30s and 40s when Hollywood was glam, beautiful, and so amazing. She's currently 103, and she's a superstar to the bone. Let's learn as much as we can about her.
1. She's 103
Marsha Hunt might be a 103, but she is still as lovely as ever. Her face might have matured, but her look is still that of a lovely, elegant young woman who took good care of herself throughout her life. She was born on October 17, 1917, which means she celebrated 103 in 2020. She looks fabulous.
2. She's from Chicago
She was born and raised in Chicago. Her father was an attorney (he also worked as a Social Security Administrator), and her mother was an organist and a vocal coach. She was one of two girls, and she was the little sister. Her sister was a teacher, and she died nearly 18 years ago in 2002.
3. She Changed Her Name
She didn't change it significantly, though. She was born Marcia Virginia Hunt, and she later changed it to Marsha. She only changed the spelling, though we don't know why she made the decision to change the spelling. Perhaps it was easier?
4. She Loved Her Family
Devout Methodists, she grew up in a wonderful household. She was known to talk about just how good it was at home when she was growing up. She said her family was warm and they were constructive, and that they didn't smoke or drink. She was very proud of her family growing up.
5. She Skipped College
Her parents wanted to see her go to college, but she knew she wanted to act. The problem with that is that she could not find a college that would allow her to major in drama prior to year three. She didn't want to do it, and she decided to work for a modeling agency called John Powers Agency. She also took some acting classes at the time.
6. She Was A High-Paid Model
Marsha Hunt was only 18 when she was listed as one of the highest-earning models in 1935. To think, she didn't even know what she was going to do with her life at that point, and she was making bank working as a model rather than going to college. That was a big deal back then.
7. She Was Controversial
She was one of the most famous actresses in the world during her time, but she was very concerned about the House Un-American Activities Committee, so she joined the Committee for the First Amendment in 1947 alongside her husband and many other very famous Hollywood elite. They protested, they fought for change, and they were blacklisted and called communists and threatened to never have another role in Hollywood if they did not denounce their belief. She did not denounce hers.
8. She's Twice Married
Her first husband was Jerry "Jay" Hopper. He was a big name at Paramount. They wed in 1938, but they ended their marriage only a few years later. She married her second husband, director, and screenwriter Robert Presnell Jr. in 1946. They remained married until 1986 when he passed away at the age of 71.
9. She Lost a Child
Marsha Hunt had but one biological child. Though she and her second husband would later make the decision to become foster parents, they had one baby of their own. She was pregnant while filming her famed movie "Carnegie Hall," and she was quite ill through most of it. Her baby, a little girl, was born prematurely on the first day of July 1947. The baby died the following day.
10. She Begged for Supporting Roles
In her day and age, leading lady roles were almost always the same. They were sweet and demure, and they could be the same person time and time again. Hunt would beg the people for whom she was working to cast her – but not as the leading lady. She wanted supporting roles. She wanted roles that allowed her to have some character and some fun, and she didn't want to always be the girl in the movie trying to land the main man in the movie.