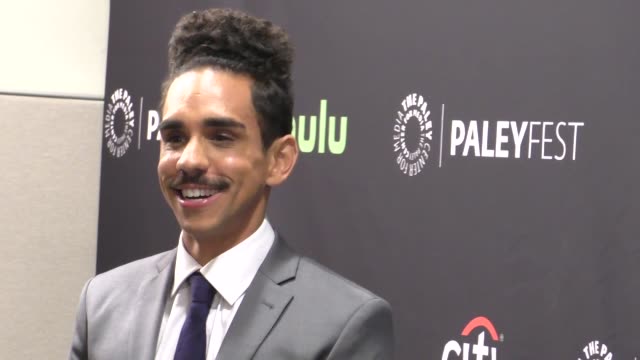 Ray Santiago is an American actor of Puerto Rican descent who was born in South Bronx, New York, on June 15, 1984. His first acting job was in the film 'Girlfight' in 2000. However, he is more famous for playing the role of Jorge Villalobos in the 2004 comedy 'Meet the Fockers'. He got this role after auditioning for Robert De Niro. Strangely, his acting coach had once said to him that he could play Ben Stiller's half-Latino son in a movie. He was referring to Santiago's prominent eyebrows that are similar to Stiller's. As he is of Puerto Rican descent, he could have found himself in stereotypically racist roles, but he has defied this and gone on to establish a successful career as an actor in both film and television. Since 2016, he has been filming a television series called 'Shiny Baby Goat' in which he plays Rodd Scott. Here are five more things you might not know about Ray Santiago.
1. James Woods is a Major Influence
Santiago once said that James Woods is one of his major influences as an actor. James Woods is an actor and director who is best-known for his portrayal of villains in movies. He has appeared in many movies, including 'Once Upon a Time in America', 'Casino', 'Vampires', 'White House Down', and 'Straw Dogs'. This award-winning actor has also provided voices for video games and animated films. Woods was born in Vernal, Utah, in 1947, and has been married twice.
2. He Went to the 'Fame' School
In 2002, Ray Santiago graduated from the Fiorello H. LaGuardia High School of Music & Performing Arts. This school is located close to Lincoln Square in Manhattan, New Yok City. It has earned itself the nickname of the 'Fame' school. Many people have attended this school and gone on to have a successful career in the entertainment industry. Some of these include Liza Minnelli, Jennifer Aniston, Sarah Michelle Gellar, Wesley Snipes, Al Pacino.
3. He Was in 'Touch' and 'Raising Hope'
Ray Santiago has made many appearances in television series over the years and these have often been for just one episode. However, there are some television series in which he has appeared numerous time, such as 'Touch' and 'Raising Hope'. Between 2010 and 2011, he played the role of Javier in five episodes of 'Raising Hope'. He then played Rueben Santiago in four episodes of 'Touch' in 2013.
4. He Appeared in a Public Service Announcement
Although he usually works in film or television, Santiago has also appeared in a Spanish language public service announcement on television. This was for the US Department of Health and Human Services. It was to promote the acceptance of people who are experiencing mental health problems.
5. He is in 'Ash vs Evil Dead
Ray Santiago currently plays the role of Pablo Simon Bolivar in the television series 'Ash vs Evil Dead'. This horror comedy series is aired on the Starz network and was created by Ivan Raimi, Sam Raimi, and Tom Spezialy. It premiered on October 31, 2015. Others who star in this television series include Bruce Campbell, Dana DeLorenzo, Jill Marie Jones, Lucy Lawless, and Michelle Hurd. The series has won several awards and Ray Santiago was nominated for a Fangoria Chainsaw Award for Best TV Supporting Actor. The second season of the series premiered on October 2, 2016, and a third season is planned for February 25, 2018.