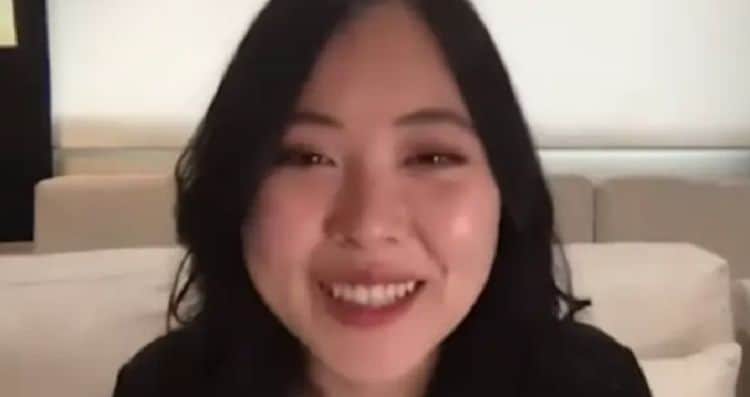 Being a translator is usually somewhat of a thankless job, but Sharon Choi is officially getting her flowers. She became well known at in 2019 for her work with Korean filmmaker, Bong Joong-ho. She even accompanied him to the Oscars at the beginning of 2020 where his film, Parasite, won 4 awards. Choi quickly won over millions of hearts, and people have become intrigued by the talented translator. However, being a translator isn't the only thing that Choi does. She has a plethora of other talents and she's currently on a journey to share them with the rest of the world. Continue reading for 10 things you didn't know about Sharon Choi.
1. She Went To USC
Sharon Choi was born and raised in Korea, but she lived in the United States for a couple of years during her childhood. She moved back to the United States as an adult while she attended the University of Southern California where she studied cinematic arts. As someone who spoke two languages and lived in two countries, Sharon has to spend a lot of time mentally translating for herself.
2. She's A Filmmaker
Getting the chance to work with Bong Joong-ho was a dream come true for Sharon in more ways than one. Not only was it a great opportunity for her as a translator, but it was also amazing for her as a filmmaker herself. Sharon directed a film called Self Portrait which was released CAAMFest in 2019.
3. She Doesn't Like The Spotlight
Sharon has gotten a lot of attention over the last year, but she's not really a fan of the spotlight. In fact, all of the attention makes her kind of nervous. She has been very open about the fact that she's dealt with stage fright and many of her public appearances have given her anxiety. Fortunately, she's always found ways to overcome her fears and get the job done.
4. Bong Isn't The First Person She Translated For
The public is just now becoming aware of Sharon, but she isn't really new to the world or translating. Prior to working with Bong Joon-ho, she worked with another Korean filmmaker, Lee Chang-Dong. He is best known for directing films like Peppermint Candy and Secret Sunshine.
5. She Met Bong In 2019
Sharon and Bong work together so seamlessly that it looks like they've been around each other for years. That's actually not the case though. They didn't meet until 2019. Initially, Sharon got an email asking if she'd be interested in translating a phone interview for Bong. Although she wasn't able to do the interview, Bong's team reached out to her again a few days later with another opportunity.
6. She Isn't Active On Social Media
After she started getting attention for her work with Bong, people all over the world were interested in seeing as much of Sharon as possible. At one point, she was almost memefied. However, despite her popularity on social media, Sharon doesn't see to be active on any platforms. Hopefully that'll change in the future though.
7. Her Fans Have Given Themselves A Name
You know you've made it when you have such a large fan base that they've decided to name themselves. With that being said, Sharon has definitely made it. Sharon's fans have dubbed themselves the Sharon Hive and they frequently use the term as a hashtag when posting about her on social media.
8. She's A Writer
In South Korea, Sharon is known for her skills as a filmmaker. Across the world, she is known for her work as a translator. However, those aren't the only skills she has. She's also a pretty talented writer. She wrote an essay for Variety about her experiences working with Bong.
9. She Has To Take Extra Care Of Her Voice
As a translator, Sharon spends a lot of time talking. As a result, she puts a lot of strain on her voice. In order to do her job to the best of her abilities, Sharon has to take care of her voice. In the essay she wrote for Variety, she said had to drink honey lemon tea on a regular basis for 6 months in order to keep her voice in good shape.
10. She's Extremely Grateful For All Of Her Experiences
The last year or so has been nothing short of a whirlwind for Sharon. She has gotten to travel all over the world and meet a lot of great people in the process. Although the journey hasn't always been easy, Sharon is incredible appreciative of all the experiences she's gotten to have.