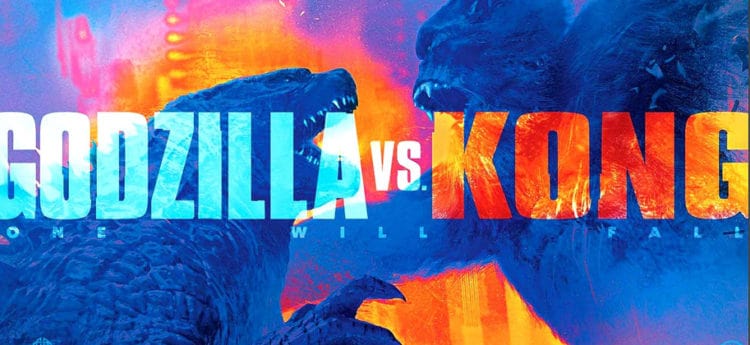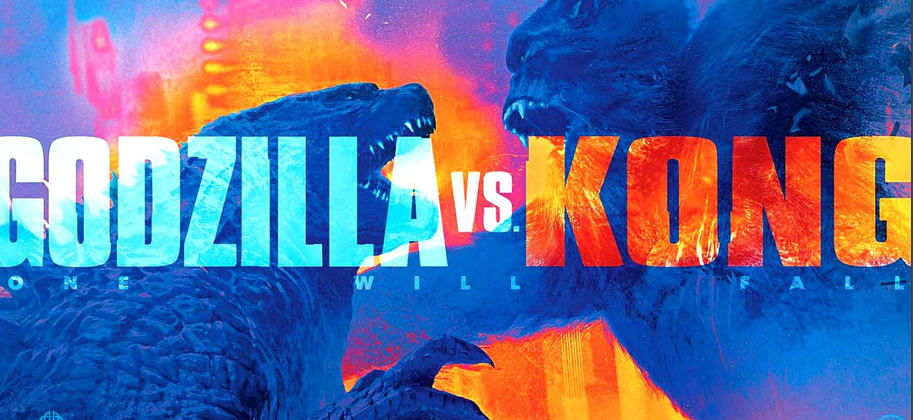 So whether you liked or didn't like Godzilla vs. Kong, it's time to sit back and do what we do, which is analyze it, analyze it some more, and then analyze it again and crack jokes either because we liked it and can take the ribbing or because people might not have liked it and just want to be contrary. Hey, to each their own, but personally I will agree that there was a lot of sappy dialogue in the movie that didn't really serve much of a purpose other than to give A LOT of exposition to what everyone wanted to see since the whole point of this movie was to set Kong and Godzilla together and see who was going to come out on top. The truth is that Kong did lose 2 out of the 3 encounters for a number of reasons, one being that Godzilla finally stopped messing around and started to drag him into the depths of the ocean. The second round went to Kong when he knocked Godzilla on his butt with the supercharged ax, but the third round went to Godzilla since he was just too much for Kong overall and not only got him down, but he kept the massive ape down and could have blasted him into oblivion. But let's put it out there: Kong didn't bow. He didn't kneel, and he didn't give up to Godzilla. Sometimes it's better to be beaten down than to bend the knee, if only because it proves that in every way but physical you're still too tough to break.
If everyone's being honest though the dialogue and human scenes in these movies have always been kind of boring and essentially pointless since a lot of people want to see the titans going at it. That might make for a shorter movie, but it would make things a lot more interesting since seeing the humans trying to contend with the damage that's being done throughout one city after another and then trying to fight back against the titans has always been amusing since they haven't always been that effective. But in an effort to fight back on even ground, Mechagodzilla was brought to bear in this movie, and while it was a decent idea that had nefarious beginnings it was still kind of a bad idea since one has to think that trying to use the skull of Ghidorah to make things work, somehow, would backfire at some point. There was physically no way that Ghidorah could possibly override and control the machine, but at the same time something happened, as a lot of people knew it would, and the metal lizard went on a rampage, killing its creator and then aiming itself towards Godzilla, its prime target.
Now here's where people need to be honest again since the fight with Kong obviously gassed the big lizard since otherwise, it feels that he might have been able to last a bit longer and even pull out a win against the metal monstrosity. But almost right from the start, Godzilla was going down and being brutalized by the metal monster while Kong was having his heart jolted by causing one of the strange energy craft that was used to reach the hollow earth to explode on his chest. Now really, it takes more to damage the titans, but an explosion of that size should have at least charred the big ape's front and left any nearby hair smoking and smoldering. But hey, it's a movie, so let's move on. The team-up against Mechagodzilla was nice, there's no doubt about that, since Kong stepping up to help his enemy was a great act of camaraderie that's not going to be likely to come around again if they have to meet once more. But together they did take the thing down, and Kong even managed to land the killing blow by tearing Mechagodzilla's head off along with part of its metal spine. With that done it still looked like there was plenty of animosity between Godzilla and Kong, but in the end, Godzilla ended up swimming away while Kong dropped the ax, making it clear that they weren't enemies just then.
Should it happen that a sequel gets made there's no telling what will happen, since these are two ancestral enemies apparently as Kong discovered while in the hollow earth, which was referenced in Godzilla: King of the Monsters but was conveniently forgotten until this movie. that would indicate that Godzilla knows about the tunnels leading to hollow earth if he uses them, which would mean that Kong's relocation to hollow earth still isn't a great move. And of course, this will likely set up another movie idea that will one day get the go-ahead, when in truth it should end right there.