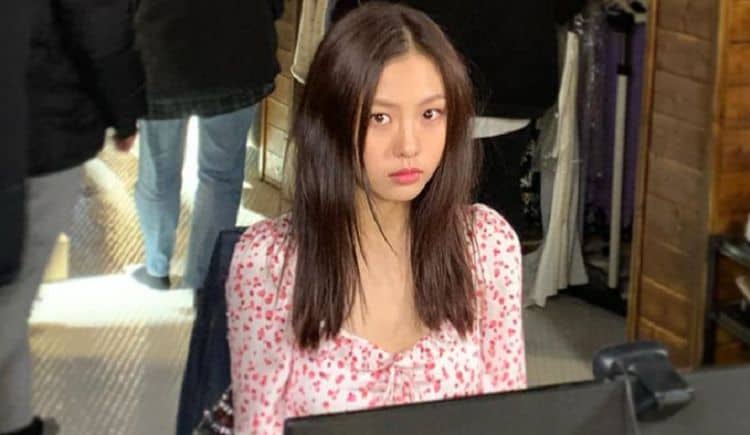 Go Min-Si may have lived in South Korea for her entire life, but through her work as an actress, she has become known to people all over the world. She made her on-screen debut in 2017 and in just a few years she has managed to become one of the country's brightest rising stars. Go's ability to dive deep into all of her characters has allowed her to bring authenticity to each story to life. Most people will know Go best for her role in the Netflix Originals Love Alarm and Sweet Home. Go's acting journey may have started a little later than most, but she's more than ready to make up for the lost time. Continue reading to learn 10things you didn't know about Go Min-Si.
1. She Has A Large Social Media Following
The screen isn't the only place where Go has reached superstar status. She's also famous on social media as well. She currently has 756,000 followers on Instagram and that number will likely grow exponentially in the years to come. Thanks to her large following, she has gotten the chance to partner with some well-known brands.
2. She's Been In A Music Video
Go Min-Si's acting skills have given her the opportunity to briefly step into the music world with a music video appearance. In 2016, she was in the music video for the song "Sign" by Thunder. The video has since gotten more than 1 million views on YouTube.
3. She's An Award Winner
Despite still being fairly on in her career, Go's hard work and talent have already gotten her a lot of recognition. In the entertainment industry, there is no better form of recognition than winning an award. Go has brought home several awards to date including a 2019 SBS Drama Award for Best New Actress.
4. She's A Director
Go's acting has been put on the forefront since she entered the industry, but she doesn't just like telling stories from in front of the camera. She is also a director and she made her debut in 2016 with a film called Parallel Novel. There's a good chance that we'll see her do more behind-the-scenes work in the years to come.
5. She Likes To Dance
As a creative person, self-expression is one of the most important things in Go's life. Acting and directing aren't the only ways she likes to accomplish that, though. She also enjoys dancing and by the looks of her Instagram profile, she has had some training in ballet.
6. She Caught Some Flack For An Old Photo
Once a person starts living in the spotlight, everything they do falls under even greater scrutiny. Go learned this the hard way when an old photo of her drinking at 17 resurfaced. Go quickly apologized for the photo and let her fans know that she was sincerely sorry for letting them down.
7. She's Good Friends With Her Sweet Home Cast Mates
Anyone who has ever made a good friend at work knows that it's always nice when you can form a genuine bond with the people who you spend so much time around. While filming Sweet Home, Go became very close with her castmates and they formed bonds that extended far beyond the set. Go told Soompi, "Because all three of us are the same age, there was a comfortable real-life friend vibe between us, and we had a lot of fun during filming. I was always happy during our time together on set."
8. She's A Fashionista
Clothing is about more than just keeping people covered. It's also another way for people to share parts of their personality with the world. This is something that Go understands fully. She has a great sense of style and she is often spotted out wearing some of the hottest outfits.
9. She Practices Pilates
Looking at feeling her best are two things that have always been at the top of Go's priority list. She loves to stay active and pilates is one of her favorite methods of exercise. In addition to allowing her to exercise her body, Pilates is also a great way for Go to exercise her mind and get in touch with her inner self.
10. She Would Love To Play A Character Who's An Underdog
Go has already gotten the chance to play some great roles during her career, but there's one more she would like to play. While talking to Soompi, Go said, "I especially like those that start from the bottom and achieve their goals by their own means. I would like to act out an independent character that is sure in her thoughts and is centered."
Tell us what's wrong with this post? How could we improve it? :)
Let us improve this post!