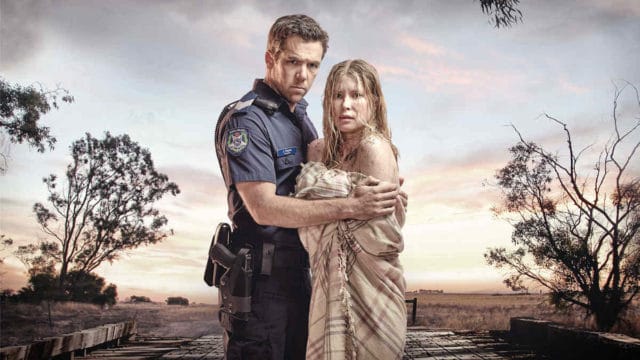 If you've been waiting for the next round of the Australian drama "Glitch," you can relax. It's been confirmed that season 2 of the popular paranormal series is a go. The highly praised and award winning series will stream into viewers' homes throughout the world if you have a subscription to Netflix. The trailer has been released and we've seen a few photos, but they're keeping the details tightly under wraps. Here is what we know bout what to expect from the second season so far.
Production timelines
Filming for the series is currently underway. They've got enough done to produce a trailer that gives us a few insights into what we can expect. Although the details we're given in the first trailer are sketchy, those of us who have been on top of it since the beginning can make some decent guesses with confidence. The premiere date is set for November 28, 2017 and it is scheduled to run though March of 2018 so we're going to get a full season of dramatic entertainment through the early Spring.
Delving deeper
The lives of the undead will be further explored. We'll learn more about them in the upcoming season along with how their story intertwines with Dr. Elishia McKellar, played by Genevieve O'Reilly. Everyone has their story and these characters will certainly have interesting backgrounds. Expect to find a greater development of the undead characters that will give us a little insight into their stories.
Health issues for the undead?
Execs have allowed a photo from current filming to be shared on the official Facebook page of the series. It gives us the suggestion that a character from one of the seven classified as the undead may end up in the hospital. This would be an interesting twist that would open up the sharing of more information about them, if this is really the case. We'd like to believe that the photo is a teaser and that it's meant to give us a few more clues.
New cast member?
There are a few things that the "Glitch" producers are willing to talk about. They're just not saying much when they do give us a tease. We now know that Rob Collins will be joining the cast and the name of his character is Phil. We just don't know where Phil will fit into the scheme of things, nor do we know much about his role in the series.
Patrick Brammall will be present as James Hayes.He's the police officer in the town of Yoorana, who was first called to the cemetery in season one. The seven are risen from the dead and nobody knows why. They do not remember who they really are, but they are each in perfect health. What is the real truth about them? We're hoping to learn more in season two. Joining Brammall and O'Reilly will be Emma Booth and Emily Barclay.
Title names released
Here's a little more information that they're sharing. We know that episodes one and two will be "The Truth" and it will be based on the Louise Fox screenplay. "Ashes to Ashes" is the title of the second episode and the screenplay has been written by Guila Sandler. It has also been confirmed that we can expect some surprises, thrills and shocks when the series resumes. There will be a total of six episodes, each lasting a full hour. Australians can catch "Glitch" season 2 in Australia on ABC TV, and everyone else can catch it on Netflix.