One of the most highly anticipated new shows of the summer is NBC's Aquarius, a drama about a police sergeant in 1967 who, through the course of a missing persons investigation, gets caught up with the one-and-only Charles Manson. The show has been anticipated since its announcement, and expectations have increased exponentially during the past few weeks. The cast is a star-studded one, and it is definitely one of the main things that audiences are looking forward to from the show, which is described by NBC as an "event series."
Let's take a look at the cast of NBC's Aquarius: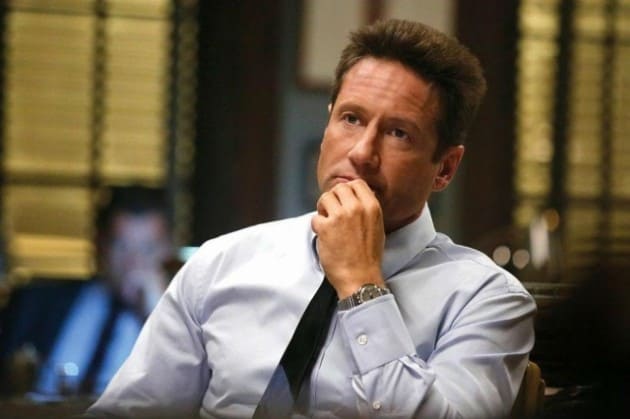 David Duchovny as Sam Hodiak
Perhaps the most prolific actor on the cast, David Duchovny is best known for playing the role of Agent Fox Mulder on The X-Files, a long-running sci-fi series on FOX. Aside from his role on The X-Files, Duchovny is well-known for his roles as Hank Moody on Californication and DEA Agent Denise/Dennis Bryson on Twin Peaks. On Aquarius, Duchovny plays Detective Sam Hodiak, a well-decorated World War II vet and homicide detective that feels disconnected from the city he's now policing.
A little known fact about David Duchovny is that he has a master's degree in English from Yale, and was set to earn his PhD before deciding to make the move to acting.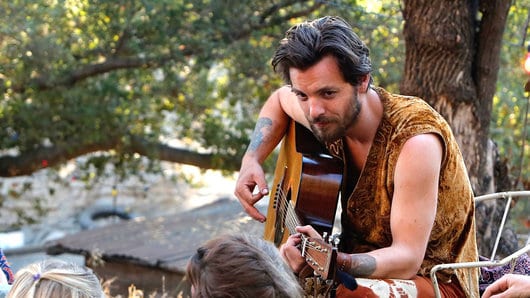 Gethin Anthony as Charles Manson
Gethin Anthony is an English actor who is best known for his role as Renly Baratheon on the hit HBO epic Game of Thrones. Anthony has also appeared in a few films, such as the 2014 indie drama Copenhagen, and elsewhere on television, such as series like Call the Midwife. His role as Charles Manson on Aquarius looks to be his most challenging task since Game of Thrones.
For more on Gethin Anthony's role as Charles Manson, check out my write-up on a conference call I participated in with him recently.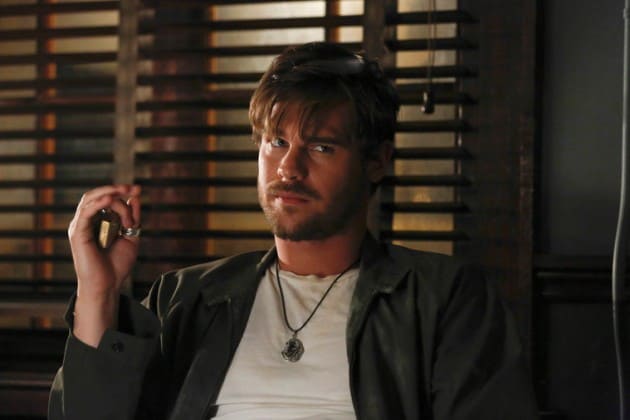 Grey Damon as Brian Shafe
Grey Damon is an Indiana boy who was raised in Colorado. He decided to begin acting at an early age, and his first professional job was a role in a production of "A Christmas Carol" at the Denver Center for the Performing Arts. Damon is best known for his role in the final season of Friday Night Lights, and he also appeared in two short-lived CW series: Star-Crossed (alongside FNL co-star Aimee Teegarden) and The Secret Circle. On Aquarius, Damon plays Brian Shafe, an undercover detective who infiltrates the hippie subculture to help out with cases.
If you want to see Grey Damon on the big screen, he has just finished filming the lead role in the independent dramedy Sex Guaranteed.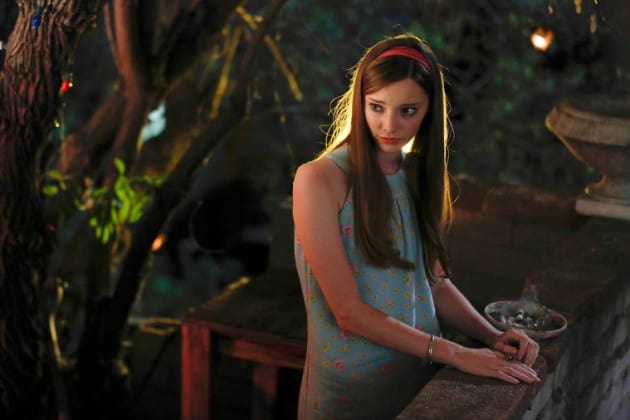 Emma Dumont as Emma Karn
Emma Dumont grew up in Seattle, and she began acting at an early age. Possibly the least-known of the main cast, Emma recently came to the forefront as Melanie Segal, the lead role in ABC Family's Bunheads (from Gilmore Girls' Amy Sherman-Palladino). On Aquarius, Dumont plays Emma Karn, the 16-year-old daughter of Sam's ex-girlfriend who disappears in a crowd of hippies.
Fun fact: Emma Dumont is a trained ballerina who has studied the Bolshoi Ballet Academy, Joffrey Ballet School, American Ballet Theatre School, and more.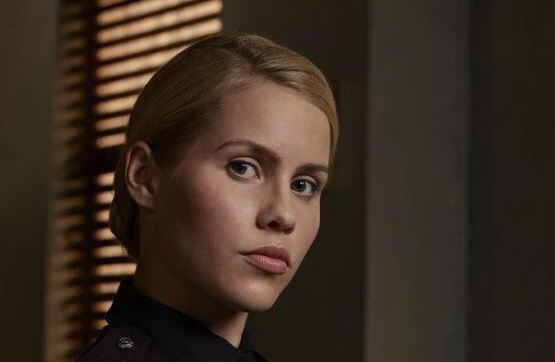 Claire Holt as Charmain Tully
Claire Holt is an Australian actress who got her start on the children's television show H2O: Just Add Water. Today, she is probably best known for her role as Rebekah Mikaelson on The CW's hit series The Vampire Diaries and its spin-off, The Originals. On Aquarius, Holt plays Charmain Tully, a female police officer of the LAPD.
In film, Claire Holt can be seen opposite Norman Reedus in Sam Raimi's Messengers 2: The Scarecrow and in 2012's Blue Like Jazz.
Additional Cast
In addition to those above, Aquarius features Chance Kelly (American Sniper) as Ed Cutler, Michaela McManus (Law & Order: SVU) as Emma's mother, Grace Karn, and Brían F. O'Byrne (Mildred Pierce) as Ken Karn.
Are you looking forward to NBC's Aquarius? Who's your favorite cast member? Let us know in the comments below, and don't forget to tune into the two-hour series premiere of Aquarius at 9/8c, June 4, only on NBC.
[Photos via NBC]
Tell us what's wrong with this post? How could we improve it? :)
Let us improve this post!