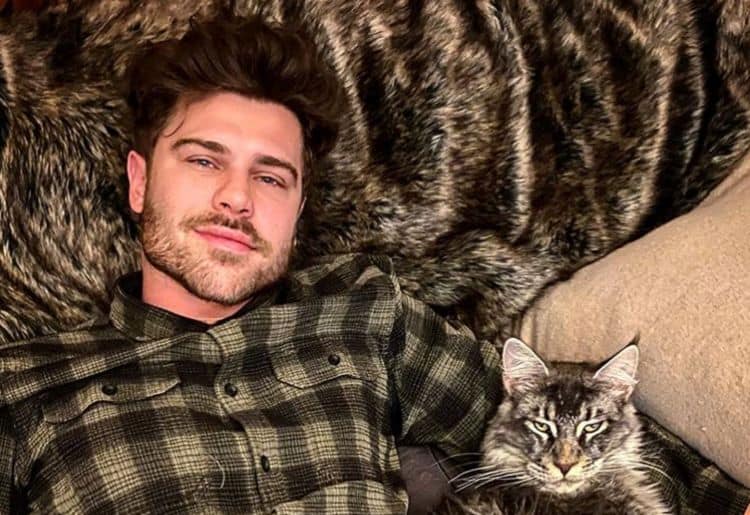 Unless you are a true movie buff the name Grey Damon might come as a new song to your ears. Probably because the bearer of the name is covertly humble and tries as much as he can to stay away from the cameras, unless it's for a movie shoot. Grey Damon has appeared in various films such as Station 19 which is a Grey's Anatomy spin-off, The Secret Circle, The Flash, and Aquarius. While there is no denying that Grey Damon is slowly but surely climbing up the ladder of success, he is unlike most of the other upcoming stars.
Grey Damon was born on 24trh September 1987 in Bloomington Indiana. He is known for his roles in cult films like the Nine Lives of Chloe King where he received Chloe King's kiss of death, Station 19 where he played a firefighter and Friday Night Lights. Grey Damon made his acting debut in CW's 90210's episode that aired on February 3rd, 2009. He later went on to snag minor roles in TV series such as 10 Things I Hate About You, Greek and a minor recurring role in the vampire series True Blood. He currently resides in Los Angeles and co-starred with actor David Duchovny in Aquarius, which is an NBC production.
Here are 10 lesser-known facts about Grey Damon:
1. He got his start in a Christmas production
Everyone has their background story, one that helped shape them into who they are today. Most actors, if not all, confess that they got the start they needed probably in Broadway, in theaters and what nots. For Grey Damon, his acting start was inspired by a Christmas carol production. The production was actually his first professional job and it was called The Christmas Carol which was showcased at the Denver Theater Center in Colorado.
2. He wanted to be a cartoonist
As children, we grow up with expectations that we'd actually get to do the things we dream of in terms of a career. While most people do, for some life gets in the way and we realize that we are probably better off letting our dream careers remain to be hobbies. In an interview with Talk Nerdy with Us, Grey Damon said that he had always wanted to be a cartoonist. He loved reading graphic novels and enjoyed coming up with his own characters and giving them life.
3. He is an avid reader
When Grey Damon isn't shooting a scene in a movie or series, he is reading to pass time. Some of his reads are usually assignments from production where the show's creator(s) can ask them to read on some materials to be able to get a glimpse of their characters and be them. Other times, he just reads because he likes to. His favorite books are The Game of Thrones and The Walking Dead. He was particularly excited when AMC did a remake of the book in their cult show The Walking Dead. Damon felt that it was exciting to see how the characters in his favorite book were brought to life.
4. He had a totally different character in mind for Secret Circle
When Damon was presented with the script for The Secret Circle, he read it and eventually landed on the thought that his character was a gypsy. As production continued, Damon realized that he had a different interpretation of his character and he began seeing Lee, his character as one who had a rocker/biker vibe to him. Well, it is easy to see how Damon must have thought that Lee would be a gypsy. Lee was a mysterious spells and portions online dealer who had a spell for everything and anything.
5. He was to be a Salvatore in The Vampire Diaries
Fans of The Vampire Diaries might have known a different Stefan Salvatore if everything had gone as initially planned. According to Entertainment Weekly, Damon had been brought in for the role and he had read the script several times before the crew including the producers who he says were very patient with him decided that they needed to go with someone else, Paul Wesley for Stefan Salvatore. Damon has agreed that the decision was well thought out because he is not sure he would have handled the role as sleekly as Paul Wesley did at the time.
6. His role in Aquarius is his first adult role
Damon has previously played teen roles in all the series including Secret Circle and the Nine Lives of Chloe King. Jack Gibson his character on the show is actually the first where he gets to play a fully-fledged adult.
7. For his role in Aquarius, he had to go through vigorous training
On the show, Jack Gibson is a firefighter. According to Parade, the cast and crew went on a boot camp and were taken through a rigorous training exercise which he says was more of a course where they had to learn everything that involved being a firefighter.
8. He was given little information regarding his character Grayson on Star Crossed
When talking to Collider, Damon stated that he always got so little info about who his character Grayson was on the show and this helped him create Grayson into what viewers got to see.
9. Net worth
Grey Damon has an estimated net worth of $1 million to $2 million. Most of his earnings have come from his acting career.
10. He was in a music video
In 2011, Destinee and Paris released a music video for their song called True Love. Grey played the main love interest of the duo in the video.
Summary
Grey Damon has some solid acting credits to his name and he is one of the fastest rising stars today. He has morphed into serious acting roles which have helped bring out his potential more over the years. We can only hope to see more of the actor as time goes by.
Tell us what's wrong with this post? How could we improve it? :)
Let us improve this post!