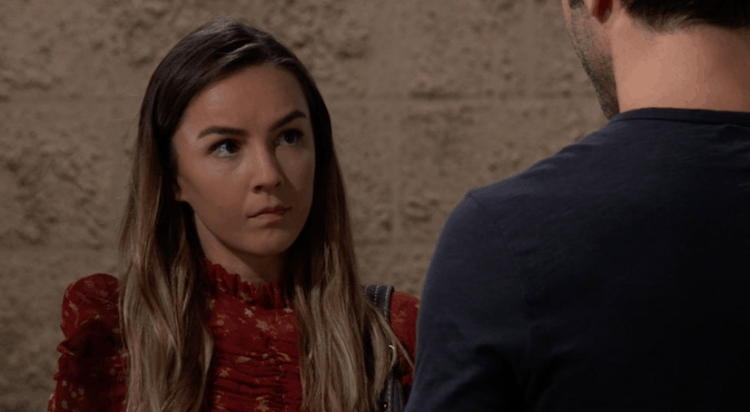 General Hospital fans know that many things turn out for the best, and sometimes they do not turn out for the best. We have a lot going on in our minds, and it is not always easy for us to rationalize what we are feeling and how that works for us, but we do know that we have to sit back and try to figure out what happened last week. Jax came back, and he is making it very clear to everyone that he is around for a while. He has a daughter to help. Her friend is dying, and her life is about to change forever, and there is nothing that anyone can do about that. But he will be there for her. Speaking of Oscar, seeing how much he is loved by all who know him shook us to the core. He is a young man who has made such an impact, and we are so sad for him. His mother came home to an outpouring of love, and there is no way to deny that this is something she knows.
Sam is worried, Shiloh wants to be closer to her, and Jason is done waiting around for Sam to get to the bottom of things. He went crashing into the DoD headquarters and tried to make some heads roll. He's not happy with the way things are going, and he was not amused when Kristina had a small bureakthrough and opened up about a few of the things that are going on behind those doors. He could not wait another moment, and we have no idea just how much that compromised what Sam is trying to do. Could this make a big difference in her own safety this week?
What's Happening on General Hospital
Thanks so much for your patience. Our building's internet went out moments before we were set to go live. We're going to hang out for a bit and start the Q&A the second it comes back. #GH pic.twitter.com/vPFBC6BtDf

— General Hospital (@GeneralHospital) May 10, 2019
This looks like a fun bunch!
What's Next on General Hospital
https://twitter.com/GeneralHospital/status/1125758431405662208?ref_src=twsrc%5Etfw
Oscar is dying, but he is living what little life he has left to the fullest as best he can. He might not have the kind of energy he once had, and he might tire easily, and things might not be as easy for him as they were in the past, but he is doing all he can to live his best life and make sure things work for him the way he'd like to see them work. He's been working so hard on making his life a better one, and we are so impressed with all that he is doing and all that he has to offer right now. Things are not always easy for him, but he will begin this week with a full day planned. He's doing things that he feels he needs to do and wants to do. How would you feel if you knew the end was coming, and you didn't know how to function with that on your mind? You don't have much else to deal with, but you know this is not something you can just ignore and handle lightly.
There is a lot going on around here, and we know that his mother is emotional. She knows her son is dying, and she's not happy. She feels she will never be happy again, and we get that. We get that she is feeling horrible, awful, and that she is not in her best place right now. She's not living her best life. She is not in a good place, she is not living the way she thought she might.
Stay tuned for more General Hospital and be sure to check out TVOvermind daily for the latest General Hospital spoilers, news, and updates.
Tell us what's wrong with this post? How could we improve it? :)
Let us improve this post!