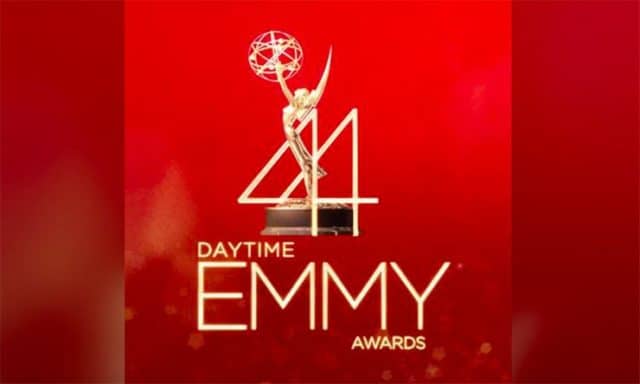 This year's Daytime Emmy Awards are a week away, and we've got our takes on the frontrunners in the Daytime Drama categories. This past week the Television Academy released the storyline clips submitted for this year's Daytime Emmy's. Before the winners are announced, we've got our take on who should take home the trophies. The Bold and the Beautiful's Reign Edwards, General Hospital's Lexi Ainsworth and Chloe Lanier, and the Young and the Restless's Alyvia Alyn-Lind and Hunter King are nominated in the Younger Actress category. We have our pick for the frontrunner, as well as who comes up a very close second should the Academy not share our opinion.
My pick would be for Lexi Ainsworth in the role of Kristina Corinthos-Davis. She caught the eye of viewers in her first year playing the role of General Hospital's mafioso when she was given powerful material as a young teen in a physically abusive relationship. The build-up, frightening confrontations and fallout of those scenes were gripping and heartbreakingly difficult to watch. Unfortunately, Ainsworth lost the Emmy that year.
This time around Ainsworth was given a different challenge when her character Kristina came out to her parents. That kind of confrontation is scary for any child to tell their parents, but Kristina's situation was compounded by the way she returned. The thing that terrified Kristina most was not admitting she was attracted to a woman, it was the idea that she would disappoint her parents. Because the woman she cared about was her professor, Kristina made a mistake which got her kicked out of school, something both of her polar opposite parents could agree was disappointing. Ainsworth showed great command of the material and just how much Kristina has changed since being abused. She made assumptions about how her parents would treat her if they knew the truth, but never demeaned them by jumping to the conclusion that they would shun her for it.
My runner-up choice would have to be Alyvia Alyn-Lind. That Young and the Restless has been able to keep this youngster on the show for so long amidst her budding film and primetime television career is a feat in and of itself. The actress has been in high demand for feature roles in the past few years. She was given a lot of material this past year as Faith Newman. Faith has the most complicated family in town and constantly struggles to understand the complex motives of the adults around her. This year Faith made the jump from little girl to independent preteen in the making. She asserted her independence and expressed her confusion and hurt honestly, forcing the adults in her life to take responsibility for how their actions affected her. As Faith matured, so did Alyvia.
Who do you think should win the Best Younger Actress Category?