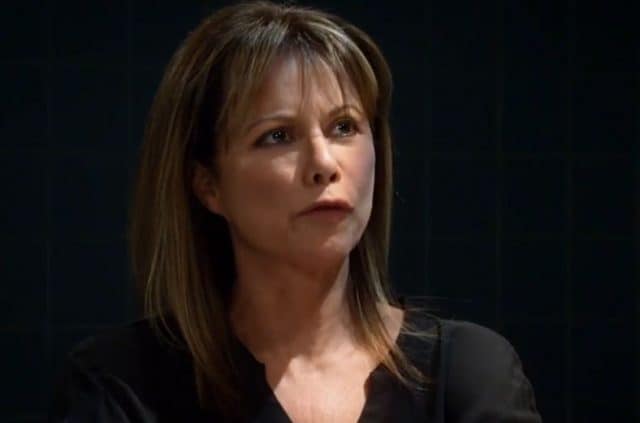 Nina is in so much trouble on General Hospital. She's providing an alibi for Julian even when he is guilty of murder, and she is part of the reason that Alexis is in jail. Now she's feeling like she might have some second thoughts about things, and she is looking for someone to talk to and work through her feelings with. She finds Dillon is willing to listen, and she decides to open up. Will he be able to get her the help she needs, or will talking to him only make things worse for her? Will he be a confidant to her, or will she find that her admission to him is one that he might share with others?
Liz is already fantasizing about Franco, and we are not sure she's happy about that. What's going to happen is that they are going to find themselves in the middle of a strange encounter, and we don't know that they will be able to get past that. Will this encounter leaving them feeling good about things, or will it leave them feeling strange and out of sorts about it? We do know that they will be shaken by things, but we don't know that they will get over it so quickly.
Another surprising moment on this episode is that Anna agrees to go on a date. It is not just any old date, however. It's a blind date. We all know that blind dates on this show tend to end badly. You never know who that blind date might turn out to be, and we know that it might be anyone. It could be a serial killer, a family member or even someone who already knows you that you're trying to avoid who just really wants to corner you and make this awkward. Will this be a romantic connection for Anna, or will she be able to get out of it if things turn sour? Are you hoping she will find some love in her life, or do you think that this date is a bad idea from the start?