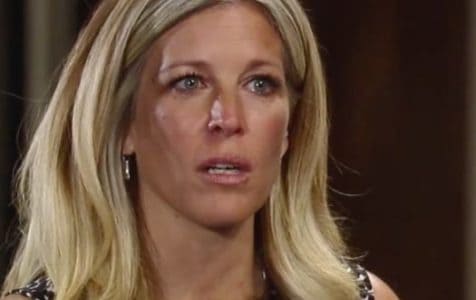 General Hospital fans re going to find that things are getting too hard for some people. While Nelle is in the middle of the plan she hopes will take Carly and Sonny down forever, she's also getting some much-needed support from the people in her life. She's found someone will help her get what she wants out of life if she only pretends to be a good person. She's not, and she's certainly going to become a little too confident in her newfound power.
This will be her downfall as this all goes down. She's getting what she wants in other aspects of her life, she's watching as Carly loses her mind and everything is a mess for her, and she's finding that she feels better and better each day. She's got this baby on the way and what we suspect is a serious plan for getting want she wants from the baby — and she's feeling good.
But for how much longer can she allow her ego to grow and turn into something amazing before she finally realizes that she's got to give it up? Her ego is going to cause her to make some serious mistakes, and that's what's going to cause her to fall apart. She will end up in a bad place, and it's going to make her wish she'd just left town when she had the chance. She will never get away with all of this, and she will be her own worst nightmare in the end.
Tell us what's wrong with this post? How could we improve it? :)
Let us improve this post!